Publisher, The FlashReport

Jon Fleischman
What They Are Saying
"Jon Fleischman has the winning formula - the most political news of the day, and cutting-edge commentary. I love it."
- State Senator Mark Wyland

More Testimonials
Send FlashReport to a Friend
Special Reports

« Return to Special Reports
OC's MEASURE D: THE TRUCK THAT RAN IT OVER WAS DRIVEN BY JOHN LEWIS
FlashReport Publisher Jon Fleischman conducts an exclusive post-election interview with retired State Senator John Lewis, who was the senior consultant responsible for the defeat of Measure D in Orange County.
November 10, 2005
While the FlashReport is a website on California politics, there is usually a little 'extra' coverage of "The OC" because Orange County is my home.
If you are from here - then you already know about Measure D. But if you are from anywhere else, then let me share that Measure D was placed on the ballot by Initiative by the Firefighters Association of Orange County. Measure D was designed to reallocate some sales-tax revenues from voter approved Prop. 172 from the Orange County Sheriffs Department and District Attorney's Office and move it to the Orange County Fire Authority which services only 43% of the county.
When this measure was first tested in polls, it had a very popular response with the electorate, who favored it by a large margin. But something happened between that first survey and the election on Tuesday. Because by the time the votes were tallied, measure D was defeated on Tuesday by an overwhelming margin of 26.8% - 73.2%!
In my professional life (the FR is a hobby), I work in media relations for the Orange County Sheriff's Department, as an appointee of Sheriff Mike Carona - a great law enforcement professional and leader, as well as a good friend. I also had the good fortune, many years ago, to work for former State Senator John Lewis. It is John Lewis, now a professional government affairs lobbyist and political consultant, and his partner, Matt Holder, that designed and implemented the strategy that completely flipped around the numbers, and drove a stake through the heart of Measure D.
John Lewis is a former member of the California Legislature having served in the Assembly from 1980-1991 and the State Senate from 1991-2000. After retiring from the Senate due to term limits he and Matt Holder founded Lewis Consulting Group. Senator Lewis was the Senior Consultant for the No on Measure D campaign in Orange County.
Below is an interview between John Lewis and I, discussing the election results for Measure D...
THE INTERVIEW WITH JOHN LEWIS:
Fleischman:
Senator Lewis, you served as senior consultant for the No on D campaign. Congratulations on the win, were you surprised?
John Lewis:
Thanks, Jon. Those of us in the No campaign could feel the tide turning about a month ago. We were worried that we may have peaked a little early, maybe a week or so early, but as soon as the absentees came in we knew our worries were for not.
Both conventional wisdom and political insiders predicted your campaign would have a near impossible task of overcoming the incredible popularity of firefighters in general. How did you overcome that obstacle?
First, we had a terrific team assembled in this campaign. Chris Jones, Matt Holder and I have collaborated together on many successful campaigns but it was my first time working with Pete Mitchell and he is a professional's professional. The four of us made an awesome team.
Second, the County's political leadership came together as a united front to oppose this tax grab. I am indebted to Sheriff Carona for convincing me to take on this effort and for his behind the scenes lobbying which resulted in putting our team in place. Chairman of the Board of Supervisors, Bill Campbell was an integral part of this team. He and the other four Supervisors stepped up to the plate big time in this campaign displaying a united front that impressed voters. Supervisor Norby also deserves to be singled out for his enthusiasm and hard work.
Finally, I was bowled over by the tenacity, enthusiasm and determination by the two big dogs in this campaign, the Association of Deputy Sheriffs and the Orange County Employees Association. In years past, AOCDS President Wayne Quint and I have crossed swords on a few campaigns. It is a lot more fun working with him than going toe-to-toe. The job that Wayne and Nick Berardino did for their respective memberships was nothing short of spectacular.
But still so many political observers, from reporters to bloggers gave the edge to firefighters in this campaign. Aren't you surprised by the result?
I have to admit I thought long and hard about getting involved in this campaign at the beginning. Over a year ago the OCFA Board voted to spend $100,000 of tax dollars on polling and focus groups to guide their political effort. This poll concluded that if they fashioned the initiative language in the manner that they ultimately did, they would start off with an 86-10 lead. Apparently one of their consultants remarked that they could be outspent 3-1 and still not lose.
Those are pretty daunting numbers and although I like a good challenge, it seemed like we might be biting off more than we could chew. We knew we could not win this campaign if it was a referendum on the popularity of firefighters. However, we were able to frame the debate early in the campaign in turning voters attention to the fact that this was a greedy money grab by an out of control special district that represents barely more than 40% of Orange Countians. Successfully switching the debate to our home turf and strength, we were able to force the OCFA union to abandon their best message and react defensively. Over the last four months of planning and hard work it's obvious our efforts paid off. About thirty days out we knew we could win and so I guess the only real surprise is the margin of victory.
Yes, the margin of victory. Did you think that D would lose by a margin of nearly three to one?
We had some tracking polls that showed it was possible, but, no I didn't think we would get that large of a margin. We were reasonably confident that a double digit win was within our grasp, but a nearly 50 point win was not something we were counting on.
Was there a turning point in the campaign?
No, I don't think there was a seminal moment where we said "Aha, now we'll win". Instead there were a series of events that each contributed to our victory. For openers, the unanimity of the Board of Supervisors was key. If there had been a crack there it would have given fire a huge issue to exploit. The rapid fire endorsements we received from the Orange County Republican Party, California Republican Assembly, and State Senator Tom McClintock helped immensely with Republican voters. It is important to note that the Orange County Democrat Party stayed neutral on this race. Firefighters thought they had that endorsement in the bag. I know some of the Deputies and OCEA leaders were disappointed that the Dems didn't endorse against D, but we were ecstatic they stayed neutral. It showed we were out hustling them in every way.
It was around the time of gaining these great endorsements that Steve Greenhut from the Orange County Register did a great column and series of editorials on the greed of the OCFA union. He came up with some jaw dropping statistics that really turned public sentiment our way.
Also, I think our opponents late start signaled their over confidence, perhaps they gave too much weight to that early OCFA poll.
Speaking of polling, how important a role did that play in your campaign?
Our polling was critical. Early on it helped frame our message to key constituencies. During the campaign the positive trend it registered in our direction told us we were on the right track and we just poured it on.
What about election turnout?
Accurately predicting turnout was essential so we wouldn't mail to people who wouldn't vote, but by the same token reach the overwhelming majority of those who did. We gave extra emphasis to our absentee ballot campaign and that paid big dividends.
It seems like you had a strategy that was really focused on absentee voters. Can you tell me more about that?
As everyone knows there are more absentee voters in Orange County now than ever before. We were communicating with absentee voters early and effectively. We were very aggressive. Once we were done communicating with absentee voters we focused a nearly identical message on election day voters. Our message resonated with absentee voters and election day voters. Clearly the Yes on D campaign was too passive with absentee voters.
As a conservative, and former Republican legislator, was it unusual to find yourself working closely with organized labor groups?
It is certainly a unique circumstance for me. At first it was probably more awkward for the unions to hire us than for us work for them. But everyone left their past differences and perceptions at the door and we just got to work on the task at hand. As often happens in politics your enemies of yesterday become your friends of today, and sometimes the opposite happens too, but in the case I really feel like we have struck up a true friendship and respect for Wayne Quint and Nick Berardino.
You have touched on this already, but how big were endorsements from elected officials?
It was off the chart. Having names like Tom McClintock, Sheriff Mike Carona, Bill Campbell, Dick Ackerman, Lou Correa, Chris Norby, Todd Spitzer, Tony Rackauckas and Miguel Pulido were critical in overcoming the generic popularity of firefighters. A Dana Point City Councilman and fire union officials are seriously outgunned in that match-up.
Given the success you had yesterday, there is little doubt that you know how to win tough campaigns. What are your top campaign priorities going into 2006?
2006 is an extremely important year for Orange County. Sheriff Carona's re-election is going to be huge. He has done a great job in making Orange County one of the safest places in America to live and work and we are working to make sure he has four more years to lead the brave men and women of the Sheriff's Department. Also, Chris Norby's re-election is at the top of our list. Chris is a great Supervisor. Helping Chris get elected in 2002 is one of our favorite memories. We are committed to making sure he is re-elected. Both Mike and Chris are such good friends and we look forward to their success in June.
So what does this election result mean for Orange County?
First, it is a solid reaffirmation of the voters trust in our County governance. This is a big win for the Board of Supervisors, the Sheriff, and the District Attorney. Secondly, it's a big win for Orange County's law enforcement personnel and county employees who would have faced tough cuts if D had passed. In that regard their membership can be proud of the job done by Wayne Quint and Nick Berardino and their respective teams. Lastly, it shows how discerning Orange County voters are. As they studied Measure D, support began to fade. They are really the big winners.
And how about Lewis Consulting?
It's a pretty good week for us as well.
-- END OF INTERVIEW --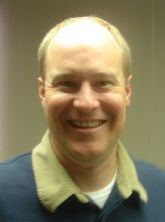 On a closing note for this Special Report, let me take a moment to also congratulate Matt Holder (pictured to the left). While Matt is a partner of the Lewis Consulting Group, because his name is not on the door, he often times is the 'quiet man' working diligently for a campaign or a client without taking much credit (while deserving much). I have the utmost respect for Matt's political acumen, the courage of his convictions, and the smart way that he approaches business and politics. Congratulations to you, too, Matt!
Feel free to write to John Lewis or Matt Holder care of the Flashreport
here
, and we will pass it along.