Publisher, The FlashReport

Jon Fleischman
What They Are Saying
"Jon Fleischman's FlashReport keeps me connected and informed on the essential political stories shaping the daily debate. It is an indispensable resource for anyone who needs to know what is going on in California politics or on the national scene. Read it, like I do, every day!"
- Congresswoman Mary Bono Mack

More Testimonials
Send FlashReport to a Friend
Special Reports

« Return to Special Reports
ASSEMBLYMAN MARK LENO -- A DANGER TO SOCIETY
An exclusive column penned for the FlashReport by Karen Hanretty.
January 27, 2006

[Publisher's Note: As part of an ongoing effort to bring original, thoughtful commentary to you here at the FlashReport, I am pleased to present this column from Karen Hanretty.]



If you are new to the FlashReport, please check out the

main site

and the acclaimed FlashReport

Weblog

on California politics.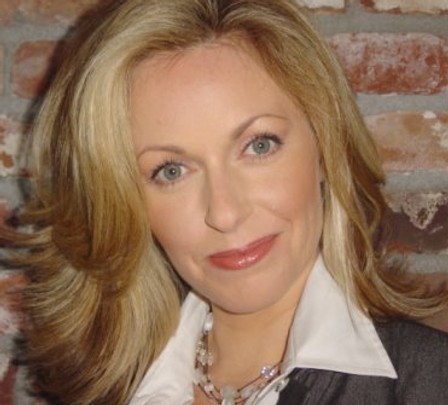 Assemblyman Mark Leno (D-San Francisco) is a danger to society.
He doesn't have horns and carry a pitchfork. He doesn't breathe fire. He doesn't even look mean – probably because he isn
To the contrary, Mr. Leno seems to be a very nice man. I've never met him, but I've seen him give impassioned speeches on the floor of the state assembly. He has an attractive appearance and a contagious smile.
By all accounts, Mr. Leno's worldview is very different from mine. But so what? A lot of people do not share my opinion about life, politics, society and culture. That doesn't make them dangerous.
No, Mr. Leno is a danger to society because he holds a very particular viewpoint and has an extraordinary amount of power at his disposal to promote that viewpoint. One need not conduct a public opinion poll to determine that the vast majority of people in California would be horrified if they knew what he believes and has said about a very horrifying subject: Child pornography.
Politicians, pundits and all-around gadflies regularly engage in hyperbole on cultural and social issues. For instance, would the legalization of same-sex marriage really lead to men marrying their dogs? I doubt it, unless dogs grow thumbs and learn how to do laundry.
The argument that "Adam and Steve" necessarily leads to "Adam and Fido" is pure hyperbole.
What I'm talking about isn't hyperbole. What I'm talking about is good versus evil. Pure evil.
Mr. Leno was appointed Chair of the Assembly Public Safety Committee by Speaker Fabian Nunez (D-Los Angeles). As Chair of Public Safety – a term which is increasingly an oxymoron – Mr. Leno has used his power to protect the civil rights of adults who have a fetish for looking at pictures of naked children and watching videos of young boys and girls – many who've yet to reach puberty – being sexually molested by adult men or engaged in various sex acts that involve violence, animals or other horrific forms of molestation.
I wish I could go on, but I can't. I do not have the stomach to describe the sexual perversion that lurks in the minds of certain segments of humanity and which Mr. Leno argues should be protected under the law.
A debate took place on the floor of the California State Assembly on January 26, 2006 about how much child pornography a person can possess before being charged with a felony. Currently – and astoundingly – such possession is only a misdemeanor.
Republicans have tried in the past and failed to make it a felony. They've been reduced to arguing how much is too much. Something, after all, is better than nothing.
And so it is that during the assembly floor debate that Mr. Leno conceded to increasing the penalty of possessing 25 or more pieces of child pornography for "personal use in one's own home" from a misdemeanor to a felony.
For "personal use in one's own home" is exactly how he phrased it. How telling, and how disturbing. Does it really matter where the material is viewed? As if watching a movie in a public adult theater is more perverted than watching it in private. And what is "personal use" of child pornography?
I suspect that what Mr. Leno is implying is that if adults receive sexual gratification from looking at very young children – toddlers, even – being penetrated by grown men, it's their business not the government's. After all, in his opinion, people who use the material for their own pleasure aren't hurting anyone.
(By the way, if that last paragraph made you feel uncomfortable, good. I want you to feel uncomfortable knowing what Mr. Leno is doing on behalf of the taxpayers of California.)
Last year, in a very heated exchange with Bill O'Reilly who hosts the O'Reilly Factor on Fox News, Mr. Leno refused to admit that possession of child pornography is a violent offense and even went so far as to equate the crime with stealing a bicycle.
The fact is that those who obtain and purchase child pornography are creating a marketplace for what amounts to a sex-slave industry of young, innocent children.
Sadly, Mr. Leno isn't just in the business of protecting people who get off on child porn. Last year he was the only member of the Public Safety committee to vote against Senate Bill 33 (Battin, R-La Quinta), which closed a loophole in the treatment of child molesters who prey on family members.
Prior to SB 33 being signed into law by Governor Arnold Schwarzenegger, fathers, step-fathers and even live-in boyfriends who molested children in their household were allowed to go back to the home of the victim, under probation, and escape punishment. Mr. Leno voted to keep the status quo.
Assemblyman Mark Leno is danger to society. And just as dangerous is Speaker Fabian Nunez who allows a perversion of justice to take place in the state capitol by allowing Mr. Leno to remain a member – and Chair – of the Assembly Public Safety committee.
_______________________________________________________________________
You can write to Karen via the FR
here
.
Until recently, Karen Hanretty was the Communications Director for the California Republican Party. She has now started her own public relations/strategic communications firm based in Sacramento.