Publisher, The FlashReport

Jon Fleischman
What They Are Saying
"As a County Supervisor, it is important for me to know what is happening in my community as well as all around California. The FlashReport helps me to do that each day."
- Matt Rexroad, Supervisor, Yolo County

More Testimonials
Send FlashReport to a Friend
Special Reports

« Return to Special Reports
WHY I AM SUPPORTING MITT ROMNEY FOR PRESIDENT
A column penned exclusively for the FlashReport by State Senator Mark Wyland.
March 12, 2007



INTRODUCTION


Next year, Republicans across our country will be helping to choose the nominee of the Grand Old Party for President of the United States.† It would appear that in 2008, the California Republican Presidential Primary will be more important than ever.† We are going to feature columns, penned by Californians, on behalf of the candidacies of Rudy Giuliani, Duncan Hunter, John McCain, and Mitt Romney.

Below is a column from California State Senator Mark Wyland, expressing his support for former Massachusetts Governor Mitt Romney.


If you are new to the FlashReport, please check out the
main site
and the acclaimed FlashReport
Weblog
on California politics.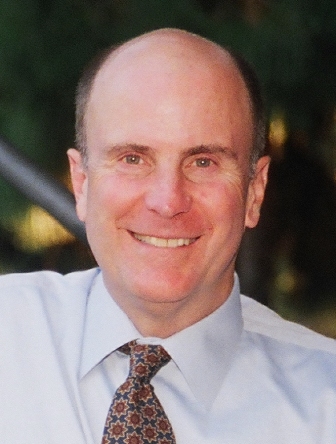 I was proud last fall to be one of the first California legislators to endorse Governor Mitt Romney for President. I believe he is our best presidential candidate because of his record, his values, and his persuasive agenda for our country. Governor Romney will bring real, much needed change to Washington.

Mitt Romney has a proven record of accomplishment and leadership. As Governor of one of the nation's most liberal states, Mitt Romney based his agenda on proven Republican principles: smaller government, lower taxes, and defending the traditional family.

Without raising taxes or increasing debt, Governor Romney closed a $3 billion budget deficit his first year in office, even with a heavily Democrat legislature. Each year, Governor Romney submitted a budget that attempted to cut income taxes. By using his line item veto to eliminating waste, streamlining government, and enacting comprehensive economic reforms to help spur growth, Governor Romney helped the state achieve a surplus totaling nearly $1 billion in 2005.

Itís not surprising that Mitt Romney was able to turn around the financial situation in Massachusetts - he already had a long and successful track record doing the very same thing for numerous businesses across the country. It was this same skill, determination, and drive that Mitt Romney used to turn around the 2002 Winter Olympics and make it the successful event we all remember.

Governor Romney has stated in clear, bold language he will apply the same principles of change heís used in business and as Governor as the head of the federal government. Heís proposed a bottom-up review of programs and spending to eliminate waste and inefficiency. He knows Democrats want to raise taxes, and like he did many times in Massachusetts, heíll veto any such attempt. And heíll fight for a savings plan that reduces taxes for hard-working families.

Weíve all heard about the liberal Massachusetts courts that made gay marriage the law of the land, along with other attempts to undermine the values most Americans hold dear. Governor Romney fought to preserve traditional family and social values in the state because he understands that in America it is the people, not just black robed judges, who are sovereign.

While other top-tier Republican candidates continue to downplay the problem of illegal immigration, Governor Romney wants to "take the bull by the horns." Take a look at his record. In December 2006, Governor Romney signed a Memorandum of Agreement with the federal government to allow State Troopers to enforce federal immigration laws. He vetoed in-state tuition for illegal immigrants, and fought efforts to weaken Massachusetts' English Immersion Law. In June 2002, Governor Romney said "I would make English immersion the educational norm for non-native speakers." He opposed efforts to give driver's licenses to illegal immigrants. Mitt Romney clearly and unequivocally favors securing our borders and recognizes that McCain-Kennedy is simply a new amnesty program that didnít work before and wonít work today.

On the vital question of national security, Governor Romney not only understands that the United States must do what it takes to defeat those who want to wreak havoc on our nation and kill thousands of innocent people, he will take specific steps to increase our security. He will build a stronger military with more troops, better armaments, and a Strategic Defense Initiative.

But donít just take my word that Mitt Romney is the man we need to send to Washington. Last week at the prestigious Conservative Political Action Committee (CPAC), Governor Romney gave a rousing speech that demonstrated his capacity for inspirational conservative leadership. I urge you to read the speech yourself by clicking here.

At the conference, delegates took a straw poll and Governor Romney was the top choice. This groupís conservative values are well-known, and Romneyís strong showing is a clear indication that he is a candidate who can win the election.

To me, the bottom line is this: Which of the candidates is the most qualified, has the strongest record, will champion our conservative values, will make needed changes in Washington, and has the best chance of leading our party to victory in 2008? That person is clearly Mitt Romney. I think he can and will win, and best of all, I believe he will make a fine President!
__________________________________________________________



You can go to the Romney for President website here:

www.mittromney.com


You can e-mail the Romney campaign here:

info@mittromney.com



You can contact Senator Wyland, via the FR,

here

.


†


ABOUT THE AUTHOR


Senator Mark Wyland was elected to the California Senate in November, 2006.† He represents the people of the 38th Senate District, which includes the north San Diego County cities and communities of Bonsall, Camp Pendleton, Carlsbad, Encinitas, Escondido, Fairbanks Ranch, Hidden Meadows, Lake San Marcos, Oceanside, Rancho Santa Fe, San Marcos, Solana Beach and Vista.† He also represents the south Orange County cities of San Clemente and San Juan Capistrano.†

Senator Wyland serves on six committees.† He is the Chair of the Senate Veterans Affairs Committee, and Vice-Chair of both the Senate Education Committee and the Senate Labor & Industrial Relations Committee.† He is a member of the Senate Budget, Governmental Organization, and Health Committees.