Publisher, The FlashReport

Jon Fleischman
What They Are Saying
"FlashReport is the easiest, most comprehensive and timely way for me to keep up with politics in my Native State. Every time I see it I know I will be fully informed with just a quick scan of Jon Fleischman's headlines. If Jon ever needs a second career, he's got a great start with this invaluable newsletter."
- John Fund, The Wall Street Journal

More Testimonials
Send FlashReport to a Friend
Special Reports

« Return to Special Reports
THERE'S A FEE-ING FRENZY AT THE PORTS OF LONG BEACH/LOS ANGELES
By Assembly Transportation Committee Vice-Chairman Mike Duvall (R-72)
December 16, 2007

[Publisher's Note:  As part of an ongoing effort to bring original, thoughtful commentary to you here at the FlashReport, I am pleased to present this column from Assemblyman Mike Duvall  - Flash]

If you are new to the FlashReport, please check out the main site and the acclaimed FlashReport Weblog on California politics.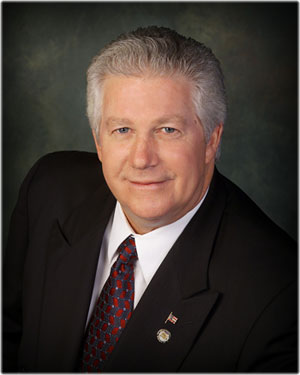 On Monday, December 17th, the Long Beach Board of Harbor Commissioners will be meeting to vote on the approval of a $35 dollar container fee for all loaded cargo containers entering or leaving the port by short-haul trucks. 

Now, perhaps this fee sounds familiar.  That's because it mirrors a legislative proposal here in Sacramento that would impose a major burden on companies that do business with the Ports of Long Beach/Los Angeles—SB 974 by Senator Alan Lowenthal—which is currently parked on the Assembly Floor.  SB 974 has been consistently defeated by the Legislature because of its questionable legality and overreaching.  It attempts to broker a solution to transportation and air quality problems solely on the back of business owners.

The vote Monday is to approve a fee structure to finance a hyper-aggressive program that was approved by the Harbor Commission in November.  That program will first ban all trucks made before 1989.  Then, by 2012, it will require all trucks operating in the port to have been manufactured in 2007 or later.

By charging $35 per loaded container moved within the port facility, the Harbor Commission claims it will be able to finance retrofits and the purchase of new trucks to be used in the future.  What they do not say is how these new trucks will be awarded and what stipulations will be placed on the allocation of such 'gifts.'  The Commission says it will meet in January to discuss how the money is to be used…after the fee has already been approved!

Prohibiting certain privately-owned trucks, charging an enormous fee, and not having a spending plan in place for $2.2 billion in new revenue, should make Monday's vote unconscionable for commissioners. 

Depending on how the funds are allocated, the port could be actively putting independent business owners and truckers out of business.  Many truck drivers actually own their own trucks.  One option could be to give the new revenue—or the new trucks—to the drivers directly, but this would hoist an untenable tax burden on most drivers.  Alternative approaches, such as having the port purchase the trucks and lease them out for companies' use, are riddled with complications and unanswered questions.  

When you go to the bank and ask for a loan, the first question you will be asked by the loan officer is what you intend to use the money for.  If this standard applies to the average American, why should it not also apply to one of this country's largest ports?  To charge a fee without first determining what money is needed and how it will be used is preposterous!

As previously mentioned, this proposal does have certain similarities to SB 974, but when you look closer you can see that this measure bares several key distinctions.  Most notably, the Harbor Commission has set rates that are higher than what the Democrats in Sacramento thought appropriate for a measure that would improve both air quality and infrastructure.  The Harbor Commission's plan doesn't even address infrastructure concerns.  In fact, the Commission plans to revisit the container fee idea in January and possibly assess another fee on top of the one to be voted on on Monday to address infrastructure.  In short order, doing business at the Port of Long Beach could be prohibitively expensive. 

With more and more measures surfacing that target businesses that ship goods through the Ports of Long Beach and Los Angeles, I'm led to wonder how much longer we'll get to benefit from the goods and jobs they contribute to the economy of California.  There are valuable ports in Oregon and Washington - not to mention the new, deep water port opening soon in Mexico. 

Container fees, like the one the commission will vote on on Monday, have major implications for the economic vitality of this state.  If voted on and approved, they are a request to leave Southern California.   With a $10 to $15 billion deficit looming for the coming year, can we really afford that?
_____________________________________________

Assemblyman Mike Duvall was elected to the Seventy-Second Assembly District of the California Legislature on November 7, 2006 and currently serves as Vice-Chairman of the Assembly Transportation Committee.  Duvall is the former Mayor of the City of Yorba Linda and a small business owner.  He represents the cities of Fullerton, Anaheim, Placentia, Orange, Brea, Yorba Linda, and La Habra.  He is a Republican.

You can write to the Assemblyman, via the FR, here.

[Note: A member of the Assemblyman's staff is married to the Publisher of this website.]