This past Tuesday night offered promising news for California Republicans. In local elections held across the state, GROW Elect, the GOP organization dedicated primarily to electing Latino Republicans to public office, scored impressive victories. With 100% of precincts counted, GROW Elect helped fifteen Republican candidates win seats in this November 2013 election cycle.
These results build on the momentum that GROW Elect has achieved in a short period of time. The winners of Tuesday's elections join over thirty elected officials that GROW Elect has already successfully supported during the past two years. This brings to almost fifty the number of Latino Republicans that GROW Elect has helped to gain public office in California.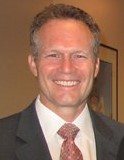 These Latino public officials strengthen the Republican Party at the grassroots level and help us build a diverse bench of potential candidates for higher office in the future. Their election underscores the newfound commitment of California's Republicans to campaign in all the neighborhoods of this state and to effectively represent all of our citizens.
Building from the grassroots, we are proud to help elect reform-minded leaders to special districts, school boards and city councils across the state. In addition to building a farm team of dynamic Republican leaders, these election victories also offer common sense leadership for these communities and provide a powerful example of Republican principles in action at the local level.
Reviewing the records of just a few GROW Elect's public officials reveals why I am so optimistic about the ability of Republicans to build a stronger relationship with the Latino community and to significantly improve our electoral prospects in the nation's largest state. These impressive leaders inspire hope in their communities, hope for our party's future, and a vivid contrast to the status quo.
Downey Mayor Mario Guerra, worked closely with GROW Elect to create a Republican majority on his city council. He has cut red tape for businesses in his city, balanced the budget while earning the city the highest possible credit rating, instituted pension reform and has been a champion for local private sectors jobs.
Mayor Jack Guerrero of Cudahy in Los Angeles County is the son of Mexican immigrants. Jack grew up in Cudahy, which is 96% Latino and comprised mostly of working-class immigrants. He attended local public schools and graduated from Stanford University and Harvard Business School. Jack returned to his hometown and became outraged by a series of corruption scandals in city government. Today, Mayor Guerrero has received attention for his efforts to reform the city's financial practices and for successfully securing an independent audit of city finances.
Mayor Ignacio Velazquez of Hollister, in Northern California, is the city's first directly-elected Mayor. Ignacio is providing a forward thinking agenda that is business friendly and focused on economic development in a city where many residents are facing unemployment. As a businessman and Mayor, he is bringing fiscal responsibility to City Hall by making tough decisions to balance the budget and working with the community to streamline city operations.
GROW Elect is proud of these Mayors and grateful for all of our candidates who were willing to run for public office as champions for fiscal responsibility, government accountability, education reform and public safety.
These leaders also prove that Republicans aren't just "reaching out" to Latinos. We are actively helping to elect these qualified candidates to office. It is inclusion — not outreach — which Republicans must focus on and which will help to strengthen our party, and to change the politics and governance of this state for the better.
Even though this is an "off year", Election Night 2013 was an encouraging step in the right direction. We are excited to build on our record of success in next year's elections, and to increase the number of dynamic Republicans elected to offices throughout California. Next year, 2014, will be an even better year for growing our party.
Barrales is President/CEO of GROW Elect. He was elected to the San Mateo County Board of Supervisors in 1992. In 1998, he was the Republican nominee for State Controller.  Barrales served as Deputy Assistant to the President and Director of Intergovernmental Affairs in the White House for President George W. Bush.  He has also been President/CEO of Joint Venture Silicon Valley Network, and President/CEO of the San Diego Regional Chamber of Commerce.