Are you looking for an opportunity to get more involved in the political process? Are you concerned about the State of California and want to help make a difference in determining its future? Are you graduating from college this year but unsure of your next step? Then, consider applying for one of the 2014-15 Capitol Fellows Programs.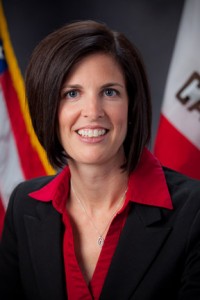 Our state needs intelligent, determined, young conservatives who will help pave the way for a better California – a California where economic prosperity and opportunity make it the Golden State once again, instead of the state of over-sized government and fiscal instability.
The Capitol Fellows Program gives you the opportunity to help bring that dream closer to reality. Co-sponsored by the California Legislature and California State University, Sacramento, through the Center for California State Studies, the prestigious Fellows Program is ranked one of the Top 10 Internship programs in the entire nation.
As a 1996-97 graduate of the program myself, I highly recommend it as one of the most rewarding experiences a young conservative can enjoy. Without question, my year as a Senate Associate was instrumental in providing experience and connections that have proved pivotal throughout my personal life and professional career. The information I learned about important public policy issues and the legislative process, as well as the relationships I built with legislators and staff of all political persuasions, helped me develop critical thinking skills, political acumen, and a collaborative approach to leadership.
The Center administers four fellowship programs, each providing a unique and quality experience – one in the State Assembly, State Senate, Executive Branch, and Judicial Administration. Alumni of these programs include judges, congressmen, state legislators, corporate executives, university professors, community leaders, and more. The opportunities are endless.
To learn more about the program, visit www.csus.edu/calst/capital_fellows_programs_overview.html. The selection process has already begun, so don't delay. Applications are due by February 10th. California needs you!
Anyone with a bachelor's degree by September 1, 2014 and a demonstrated interest in state government and public service is eligible to apply. Applicants must be 20 years of age by September 1, 2014. Graduate, postgraduate and mid-career applicants are welcome. Fellows receive 12 units of graduate credit upon completion of the program.
I strongly encourage you to get involved. Help make a difference in revitalizing California and protecting your friends, family, and neighbors from bad public policy. Apply today! You will not be disappointed.