Is it possible that the California Legislature is finally coming to grips with the public employee pension crisis? We certainly hope so.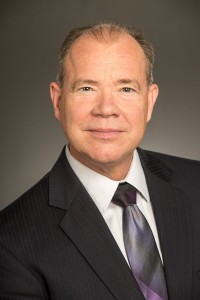 For years, our political leadership has behaved more like ostriches with their heads buried in the sand regarding the many billions of dollars of "unfunded liabilities" in California's pension funds. Unlike most retirement plans in the private sector, government workers get "defined benefit" plans that guarantee fixed payments to retirees, no matter how well the underlying investments have performed.
A good sign is that Assembly leaders now say they will take on the massive shortfall in the State Teachers Retirement System (CalSTRS) that provides retirement, disability and survivor benefits for California's 868,493 teachers and their families. Speaker John Perez says he wants to find a way to begin paying down the $80 billion unfunded liability for teacher pensions and the Assembly will hold hearing on the issue this month.
While CalPERS, the other major public employee pension system, is in a weak position, CalSTRS is close to falling into the abyss. However, neither of the systems is likely to ever go over the edge because taxpayers are obligated to maintain their solvency, no matter the cost. This means the sooner the unfunded liability is addressed, the less long-term cost to taxpayers.
Unfortunately, until now, Sacramento's approach to these unfunded liabilities is probably why the phrase "kicking the can down the road" was coined. Even Governor Brown, who has espoused government frugality and responsibility — while increasing state spending — ignored the unfunded pension systems in his proposed state budget.
In fairness to Brown, two years ago, he proposed a fairly decent pension reform package. But by the time the Legislature got through with the governor's plan, all that remained was some modest changes to address the worst of pension abuses including a few to prevent "pension spiking."
Like alcoholics attending their first AA meeting, Speaker Perez and his colleagues deserve credit for taking the first step by acknowledging the problem and making a commitment to address it. Of course the Speaker may have been nudged along after seeing poll results, including one by PPIC that shows that over 80 percent of adults believe that the money spent on pensions is a problem for state and local government budgets. The poll further reveals that more than 70 percent would favor a change from a defined benefit – a guaranteed monthly payout at retirement — to a defined contribution system, similar to a 401(k) plan.
Perez suggests that it may be necessary to hike payments into the pension plan made by the state, school districts and individual teachers. While much of the costs would ultimately fall back on taxpayers – even if teachers pay more, they will, no doubt, be seeking even higher pay raises in compensation – the idea of shared sacrifice to solve a problem is a reasonable place to start the debate. And if pension reform were added to the mix, perhaps a win-win result can be obtained for both taxpayers, who will have a smaller long-term bill, and teachers, who would benefit from a more secure retirement system.
Taxpayers will be watching closely with the hope that we can soon applaud both the Speaker and his colleagues for substantive results, because if this problem is not tackled in earnest now, Californians and future generations of Californians will be facing very destructive consequences.