Democrat legislators killed a request by California Republican Assemblywoman Melissa Melendez for an official state audit of Planned Parenthood affiliates in the state, in a Joint Legislative Audit Committee hearing Tuesday.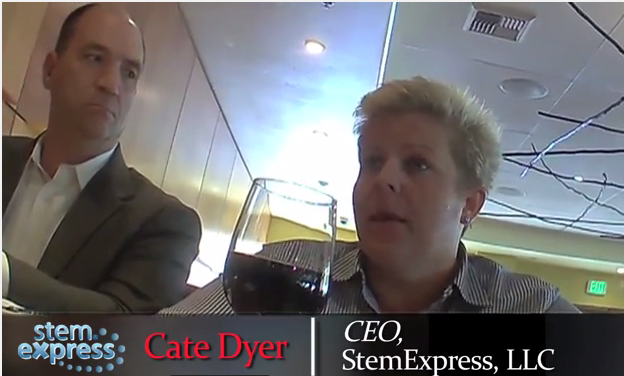 There have been recent independent investigations which found that Planned Parenthood, in violation of federal law, has engaged in the sale of human tissue (dead baby body parts) taken from abortions at Planned Parenthood.
"The illegal profits made off of human tissue from abortion procedures represents a clear financial motive, and violates federal law:
"The sale or purchase of human fetal tissue is a federal felony punishable by up to 10 years in prison or a fine of up to $500,000 (42 U.S.C. 289g-2).
"Planned Parenthood is subsidized with millions of taxpayers' dollars each year, and should be held accountable and defunded for involving the California taxpayers in their black market human tissue schemes," said Melendez in a recent press statement. Notably, StemExpress has an annual revenue of $4.5 million.
Video Number #8
The hearing was not available via the Capitol's standard closed-circuit television video system, and very few members of the media actually attended, despite the many news stories now appearing.
Coincidentally, the eighth Planned Parenthood video was also released Tuesday. In the video, Cate Dyer, the CEO of StemExpress, is shown chatting and laughing in a restaurant about the "rampant" infections at Planned Parenthood clinics throughout the country. In the latest video from the Center for Medical Progress, Dyer admits her company procures many intact fetuses from the Planned Parenthood abortion provider, and calls it a "volume producer."
Hostile Questioning
"I am not here to ask you to defund Planned Parenthood," said Melendez, R-Lake Elsinore, who proposed the audit. "I am here to ask you to investigate how the funds that flow from the state's coffers to Planned Parenthood are spent."
Later in the hearing after a lengthy hostile cross-examination by Sen. Richard Roth, D-Riverside, Melendez added, "What I don't understand is why someone would oppose looking into the allegations that have been made and assuring the public."
Roth challenged Melendez aggressively, with the passion rarely seen in the Legislature. "Can someone tell me what the violation is," Roth asked condescendingly, only after offering his "kudos to those who donate tissue."

 Stem Express
StemExpress buys fetal organs and body parts from Planned Parenthood. In the video, Dyer says stem Express would like "another 50 livers a week." "We're working with almost like triple digit number clinics," Dyer said, "and we still need more."
"Planned Parenthood has volume, because they are a volume institution," Dyer says.
Dyer said that payments to abortion clinics for fetal body parts should be financially beneficial to both parties.
Stem Express only recently announced they severed ties with Planned Parenthood. But they were a very strong financial partner of Planned Parenthood in the 'tissue' business until the videos exposed the partnership with Planned Parenthood.
The video also highlights how organizations like StemExpress promise "fiscal rewards" and "financial profits" for Planned Parenthood abortion clinics that sell dead baby parts to them.
Opposition to the Audit
"We have done everything that we are required to do to comply with state and federal laws and we will always do that," Planned Parenthood Affiliates of California CEO Kathy Kneer said at the hearing. Kneer said the hullabaloo over Planned Parenthood funding was "designed to serve a political agenda," to stop research and prevent women from accessing healthcare.
"Women's health organizations like Planned Parenthood enjoy broad political support in Democrat-dominated Sacramento, and Democrats on the Joint Legislative Audit Committee questioned the need for an audit that Sen. Connie Leyva, D-Chino, described as an extension of a 'witch hunt,'" the Sacramento Bee reported. (I didn't see any reporters from the Bee at the hearing.)
"I think it hurts the organization more by having all these questions and angst out there than it does to provide transparency to the public," said Sen. Jean Fuller, R-Bakersfield. Fuller then went throughout he JLAC criteria with Melendez, pointing out that the audit request was indeed legitimate.
"Audits considered by JLAC include performance audits, which examine whether state agencies and programs are efficiently and effectively operating as the Legislature intended; accomplishing their goals and objectives; complying with laws, regulations and policies; and, using state resources properly," the JLAC reports. "Performance audits are on a variety of topics, which range from broad to very specific in scope. JLAC also considers financial and financial-related audits of government and publicly created entities."
Planned Parenthood caught on Video
In the first undercover video, Dr. Deborah Nucatola, senior director of Planned Parenthood's medical services branch, said it's possible to preserve and "evacuate an intact" baby skull for fetal tissue collection.
Planned Parenthood lawyers at the hearing denounced the videos as "heavily edited" and claimed the video-taping was illegal. StemExpress sued to keep the videos from seeing the light of day, but a California Superior Court judge tossed the injunction, saying that even if the video was obtained illegally, an injunction was not permissible. And, StemExpress will be held liable for CMP's legal costs under California's anti-SLAPP statute.
The California Department of Public Health and the California Institute for Regenerative Medicine both have relationships with Planned Parenthood. Former Senator Art Torres, with the California Institute for Regenerative Medicine, attended the hearing, and insisted his organization only provides funding for stem cell research, and complies with all state and federal laws.
"Planned Parenthood is subsidized with millions of taxpayers' dollars each year and should be held accountable and defunded for involving California taxpayers in their black market human tissue schemes," Melendez said.
"I am appalled that my democratic colleagues would allow partisan politics to triumph in the face of such damning allegations," Melendez said. "The people of California deserve elected officials who demand accountability not political puppets."