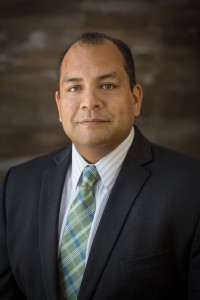 In the past few days, presidential candidate, Marco Rubio has picked up several key endorsements and hauled in over $2 million in donations. He has become the talk of the town among the political commentators, the rank-and-file Republicans, big donors and party leaders. While he is a smart young, optimistic Latino senator from Florida, with a campaign built around the American-Dream narrative and high expectations for generations to follow, he has also become the closet alternative to the top two vote getters — Ted Cruz and Donald Trump.
The fear and angst of having either Cruz or Trump as the Republican nominee for president has center-right Republicans cheering Marco Rubio's 3rd place finish and here are a few reasons why:
Donald Trump's bombastic approach, while attractive to some, gives heartburn to those who know the process of running for office. Elections are about addition and multiplication, not subtraction and division. In his short political career, Trump has managed to insult to some degree or another almost every demographic in our society, from women, to the disabled, to prisoners of war, and entire nations.
Some of my non-politico friends find him amusing and can't wait to see what he says or does next, or who he will choose as his next Twitter target. While they don't plan to vote for him or think he is cut from presidential timber, they love the reality-star quality that keeps many entertained.
If Trump should have learned any good lesson from Iowa, it's that funny and edgy sound bites are no substitute for on-the-ground organization. In order to translate into effective television and radio ads, mailers and the on-the-air interviews that produce votes — not positive poll numbers — a candidate needs to set up a campaign structure with field offices, filled with volunteer and paid walkers and phone callers. In short, they need an army of devoted supporters willing to get people to the caucus or polls on Election Day.
Ted Cruz is smart and seems to have set up one of the best political operations of all Republican and Democratic candidates. To many who work with him in the U.S. Senate, Cruz is an opportunistic grandstander who seems to only care about himself and has a knack of turning his latest politico stunt into another fundraising email solicitation.
Cruz's actions and operation shows a man who is used to flat-footed, in-your-face fights, someone who would do anything to be president.
The latest example comes from Iowa, where the Cruz campaign hid behind a CNN story that said Ben Carson was heading "to Florida to get a fresh set of clothes." They deliberately began sending out emails to supporters and spreading false rumors that Carson was dropping out of the presidential race in an effort to persuade Iowa voters to not waste their support. It was underhanded, opportunistic and well played; Frank Underwood of House of Cards fame would approve.
Who will prevail — Rubio, Trump or Cruz? New Hampshire will give politicos a tantalizing hint, but it will be the slew of Southern states' primaries that follow in close succession over the next month that will show whether the establishment's choice, or one crowned by the outsiders, have the strongest horse.
Hector Barajas is a partner with RCI Public Affairs and an on-air analyst for Univision and Telemundo. In 2014, Campaigns and Elections magazine named him one of the Top 50 Influencers in the United States.