California State Senators Janet Nguyen and Andy Vidak and staff members arrived to work at their Capitol offices one morning last week to find unlocked office doors, a pungent chemical smell, and discovered their carpets had been cleaned without prior notice or even authorization.  What's the big deal? Were the offices infiltrated Watergate-style?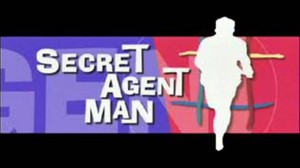 No one in the Senate administrative offices authorized or ordered the cleaning, or knew anything about it. Nguyen's carpet was just spot cleaned last month so it wasn't even due for a cleaning.
The chemical smell was so strong, one of Nguyen's staff got sick, and two of Vidak's staff left to work elsewhere in the building.
Staff made some calls and after several attempts, eventually spoke to someone at the Department of General Services who nonchalantly claimed to have "authorized" this. While DGS is in charge of maintenance of the Capitol building, these were apparently the only two offices in the senate to have carpet "cleaned."
Is there a coincidence here? Vidak (R- Hanford) and Nguyen (R-Garden Grove), both Republicans, are under intense scrutiny for rubbing Sen. Pres Kevin de León the wrong way. Vidak and Nguyen are also both in marginal districts, which adds intrigue. I'm not a conspiracy theorist, but there are no coincidences in politics.
How did Vidak and Nguyen find themselves on de León's sh*t list?
Senator Andy Vidak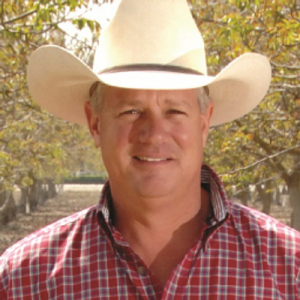 Vidak is demanding de León open an investigation into an appalling incident in which former State Senator Isadore Hall (D-Compton), in an obscenity-laced tirade, threatened to use his position to "get" several farmers who opposed his confirmation to the Agricultural Labor Relations Board.  The incident occurred at the Sacramento Hyatt on February 28, on the eve of Hall's confirmation hearing before the Senate Rules committee, in which the farmers were to testify.
De Leon informed Sen. Vidak last week that there would be "no investigation of Hall" because De Leon "had worked things out" with a lobbyist for the California Fresh Fruit Association, according to Vidak.
"Hall's actions may be criminal, clearly seem to be unethical, yet the Senate is planning to ram through his confirmation for the ALRB as if nothing has happened?" Vidak said in a statement.
March 30, Vidak sent a letter to Gov. Jerry Brown asking Brown to "immediately withdraw your appointment of Agricultural Labor Relations Board (ALRB) member Isadore Hall."
So far, Gov. Brown is silent, there's no investigation into Sen. Hall's thuggish threats, but Sen. Andy Vidak has clean carpet, albeit along with a toxic smell in the air.
Senator Janet Nguyen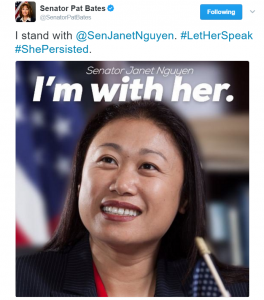 Sen. Nguyen was forcibly removed from the Senate Floor Feb. 23, 2017 for speaking out about the late Senator Tom Hayden, and his involvement with communists in Vietnam during the Vietnam War. Hayden's memory triggers outrage in California's Vietnamese community, which is a large portion of Nguyen's district. Nguyen is also a Vietnamese refugee, who arrived in the U.S. in 1981 with her family. Besides being a disgraceful thing to do to a Senate peer, this was an egregious First Amendment violation.
Instead of apologizing to Nguyen, de León said, "I'm a little confused" on why this issue continues "to go on and on and on and on."
"I think she enjoyed the 15 minutes of fame," de León arrogantly added, to television cameras and microphones at a rally attended by hundreds of Vietnamese Americans following the outrageous incident.
What de León did do, as chairman of the Senate Rules Committee, is appointed a three-person panel to investigate the Nguyen First Amendment violation incident. Except, de León appointed Daniel Alvarez to the panel. Alvarez is secretary of the California State Senate, and was involved in the forced removal of Senator Nguyen.
Several of the rally attendees told me that what happened to Senator Nguyen, they witnessed the communists in Vietnam doing to their people. They were astounded this could happen in the California State Senate in the United States of America.
Lest anyone forget, in 1975, Jerry Brown complained, that the federal government wanted to "dump Vietnamese on" California, and opposed taking in the refugees.  "We can't be looking 5,000 miles away and at the same time neglecting people who live here," Newsweek reported. How Jerry Brown has changed his tune since 1975! He's practically sending engraved invitations to Mexican and Central Americans, and now Syrians to come to California, and clearly supports illegal immigration based on the volume of bills he's signed into law benefitting illegal aliens.
Inquiring minds want to know
Did someone with larceny-on-the-mind enter these two Senate offices? Or was it just woeful incompetence by DGS? This is brazen, if not outright suspicious, yes? Why weren't the Senators notified ahead that their offices were scheduled to have carpet cleaning? It's not something that the office janitor who dusts and empties the trash decides to do spur of the moment. And why was the cleaning solution used at toxic levels? Senate staffers reported being able to smell the chemicals from the elevators around the corner and down the hall.
So, who is the law enforcement authority to investigate this? The Senate sergeants, who work at the pleasure of de León and Alvarez? The California Highway Patrol, who are the official Capitol police?
The Senate Republican Caucus should pool their resources and hire private investigators to sweep their offices for bugs and concealed devices such as security cameras in innocuous objects… and have them do what private investigators do so well.
De León may not be moved to investigate the appalling behavior of a former Senate colleague, or apologize for the discriminatory removal of the only real refugee currently serving in the State Senate, however the safety and security of Senators and Senate staff is not above his pay grade, and falls squarely within his job description – whether he likes it or not (to borrow a quote from Gavin Newsom).