Hollywood is imploding right before our eyes. The NFL is bleeding fans and advertising dollars. Most daily newspapers have shrunk to the size of a brochure. Evening news has turned into infotainment – less info and news and more 'tainment.'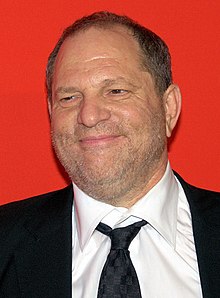 The harrowing tale of Hollywood executive Harvey Weinstein is all anyone can talk about now, but hundreds, and maybe thousands were sure silent about Weinstein's sexual exploits over the last two decades. Think of it as the worst kept secret in Hollywood and in liberal Democrat circles.
"For more than twenty years, Weinstein has also been trailed by rumors of sexual harassment and assault," Ronan Farrow reported in The New Yorker. "This has been an open secret to many in Hollywood and beyond, but previous attempts by many publications, including The New Yorker, to investigate and publish the story over the years fell short of the demands of journalistic evidence."
As with most high profile abusers, too many people fear being the one to bring them down while success is being enjoyed.
Weinstein, the serial harasser, assaulter, groper and masterbater, managed to intimidate his victims – as all abusers do – into silence out of fear of retaliation. An executive who worked for Weinstein for many years told Farrow, "This wasn't a one-off. This wasn't a period of time,"  "This was ongoing predatory behavior towards women—whether they consented or not."
But Harvey Weinstein is not alone. Many celebrities, professional athletes, politicians, and wealthy, successful famous people have also gotten away with serial abuses, not just because of their stardom, but because others facilitated the cover ups for personal gain.
Politicians have always been an untouchable class of sexual abusers… unless the creep is a Republican.
It is astonishing that Bill Clinton ever made it to the White House after his well-documented and well-publisized sexual assaults of Paula Jones Kathleen Willey and Juanita Broaddrick. "I was 35 years old when Bill Clinton, Ark. Attorney General raped me and Hillary tried to silence me. I am now 73….it never goes away," Broaddrick Tweeted in 2016 during the presidential campaign. Her Tweet was aimed squarely at Democratic candidate Hillary Clinton, who Broaddrick said intimidated Broaddrick into silence. Juanita Broaddrick's claim was supported by not one but five witnesses and a host of circumstantial (though no physical) evidence, National Review reported. And Hillary Clinton has been accused of targeting, threatening, and even smearing the women Bill sexually assaulted or carried out consensual affairs with.
Then Gov. Bill Clinton was also known to send his state troopers out to retrieve women so he could have sex with them. And of course, who could forget the Monica Lewinsky affair? Bill Clinton showed himself to be a true predator when he targeted the 22-year old intern for his Oval Office exploits.
Ted Kennedy, John Edwards, Larry Craig, Gary Condit, Anthony Weiner, Elliott Spitzer, Bob Packwood, Gary Hart, Mel Reynolds, Strom Thurmond, Mark Foley… the list of philandering politicians is much longer than this, but you get my point. During the Clinton exploits, so many of the Republican members of Congress calling for his impeachment for his sexual exploits and lies, were conducting their own illicit affairs.
Republican politicians typically step down when their sexual exploits are discovered, largely because so many run on family values, anti-gay platforms, and Christian principles. Democrats get reelected.
It wasn't that long ago that former child actors Corey Feldman and Elijah Wood revealed rampant pedophilia in the entertainment industry. "While Wood said on Twitter that nothing was ever done to him as a child star, Feldman tells a very different story," ABC News reported in 2016. "The Lost Boys" star, who was one half of "the Coreys" — himself and Corey Haim — said Haim 'had more direct abuse than I did. With me, there were some molestations and it did come from several hands, so to speak, but with Corey, his was direct rape, whereas mine was not actual rape.'" Haim died of a drug overdose in 2010.
On why he hasn't named names, Feldman said, he would love to, "but unfortunately, California conveniently enough has a statute of limitations that prevents that from happening. Because if I were to go and mention anybody's name I would be the one that would be in legal problems and I'm the one that would be sued."
Feldman is correct. In 2013, there was support for SB 131 by Sen. Jim Beall, D-Santa Clara, to overturn the 10-year statute of limitations, but Gov. Jerry Brown vetoed the bill, likely as a nod to the Catholic Church. However, in 2016, Gov. Brown signed SB 813 to end the 10-year statute of limitations on rape and child molestation charges, but only for certain rape and child molestation victims to pursue charges. And, the new law will only apply to sexual abuse crimes committed after Jan. 1, 2017, and is described by opponents as merely expanding the statute of limitations. How's that for a gift to Hollywood?
Hollywood insiders have acknowledged this dirty little secret of pedophilia is an open secret amongst most in show business.
Professional Athletes
Here's an assignment: Google "crimes committed by professional sports stars," and prepare to be stunned by the headlines:
·      Pro Athletes Convicted of Murder 
·      The 15 Worst Crimes Committed by NFL Players
·      Sports Stars Who Committed The Worst Crimes
·      List of Athletes Who Are Felons
·      Sports, crime and money: Athletes gone wrong 
·      NBA Crime Library | Complete database of all NBA arrests
Wikipedia has one of the most expansive pages dedicated just to professional sports stars convicted of crimes.
In my own hometown, former NBA superstar and former Sacramento Mayor Kevin Johnson, has for years been accused of sexual abuse by numerous young girls and young women. Mandi Koba met Johnson in Phoenix in 1995, when she was 15 years old, and he was the star point guard for the Phoenix Suns NBA franchise. Deadspin reported that HBO showed devastating footage of a 1996 interview between Koba and a Phoenix police detective in which she detailed one of the alleged incidents, in which she was sexually abused by Johnson.
Two former students of St. HOPE Academy, Johnson's charter school in Sacramento, and volunteers for his youth groups, told of being groped by Johnson nearly a decade ago as 18 year olds.
From OJ Simpson to Rae Carruth to Aaron Hernandez, the NFL has a long list of bad dudes on its roster. NFL players have been arrested 870 times since 2000. That includes 215 DUI charges, 99 drug charges, 96 domestic violence cases and 71 assaults. It even includes two murders. USA Today compiled a list that shows which NFL teams have the most player arrests. Really. It turns out the Vikings, Bengals and Broncos have the longest rap sheets, but the other teams have nothing to be proud of. Since the year 2000, the Vikings had 49 player arrests, the Bengals 47, and the Broncos had 44. The total = 870 arrests by NFL players since 2000.
Colin Kaepernick taking a knee during the National Anthem seems like child's play compared to domestic assault and battery, sexual assault, gun arrests, animal cruelty, DUI, drugs, and stealing a golf cart.
However, Kaepernick has managed to piss off half of the country, and now many of the other Scholars in the NFL have joined in.
The NFL is so desperate, Roger Goodell finally announced that players will stand for the National Anthem.
The NBA Crime Library reads about the same as the NFL's: Battery, drugs, assault, DUI, domestic violence.
But Google "crimes committed by pro tennis players" or "crimes committed by pro golfers" and nothing pops up.
What is happening is that Harvey Weinstein has opened the doors to the fractured fairy tail the left perpetrates — that they uphold the rights of oppressed women, and defend all of the injustices beset upon liberals and minorities throughout the globe. (I'm going to barf)
Harvey Weinstein mirrors Bill Clinton's disgusting exploits, as well as those of billionaire creep Jeffrey Epstein, owner of the "Lolita Express" private plane charter service, which jetted many sex creeps to his private island for more sexual exploits, including Clinton who dodged his Secret Service detail for many of the flights, according to records obtained by FoxNews.com.
Hollywood's lefties are too closely linked with the Clinton's and their shady Foundation lovingly called a "favor factory" by the leftists who received favors and benefits. And yet, even being in-the-know, these connected leftists took five days of for Hillary Clinton to make a statement about Weinstein, and six days for the oppressed Obamas, whose own daughter Malia interned at the Weinstein Company, to issue a statement about the Weinstein exploits.
It's time to ring the bell on Bill Clinton, Harvey Weinstein, Roman Polanski, OJ, Kevin Johnson, Hollywood, the NFL and all who behave so repugnantly. America needs to tell them we are so over their kind of celebrity.