Somebody send some Tums to the Governor's office, stat.  I can only imagine what's going on in the horseshoe today after legislative Republicans turned out to be the Governor's unlikely ally in the pension reform fight.  In a move that's not only good policy, but also smart politics, Senate and Assembly Republicans introduced the Governor's pension plan verbatim – they didn't change a word, period or comma.  They're asking for no strings attached and only want Democrats to give it an up or down vote.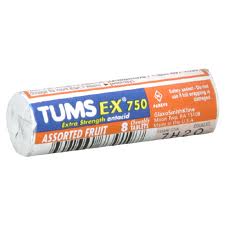 The Governor's plan isn't perfect but it's a step in the right direction and it contains many of the same ideas that Republicans have talked about for years.  As longtime FR readers know, this is an issue I've been closely following.  And even last week, I pointed out how LA Times columnist George Skelton missed the boat by failing to mention that Republicans took the lead on trying to ban pensions for felons, but Democrats blocked those efforts.
You can read more about the pension plan here.
Now the ball is in the Democrats' court – let's see what they do.  Will they do the right thing or will they (like always) simply cave to the deep pockets of their special interest public labor union buddies?
On second thought, maybe those Tums should go to Senate Pro Tem Steinberg and Speaker Perez, sounds like they've got some decisions to make and the clock is ticking.