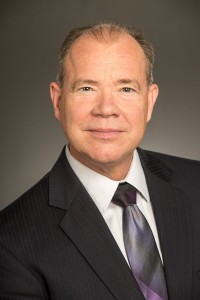 It's late October and that means there are a lot of people out there wearing masks. But this isn't about Halloween. This is about all the fake taxpayer interests – organizations and candidates – who are trying to gain an advantage in the upcoming election by portraying themselves as defenders of homeowners and Proposition 13.
At some level, we at Howard Jarvis Taxpayers Association ought to be pleased that others are attempting to use our name and the Prop 13 label. This fakery, if nothing else, is an acknowledgment that taxpayer issues are very important to voters – even in a left leaning state like California. After all, isn't imitation the sincerest form of flattery?
Perhaps. But we should not – and will not – countenance deception.
Exhibit A in the "fake" category is in the hotly contested state senate race in Orange County between Janet Nguyen and former Assemblyman Jose Solorio. Nguyen is a solid pro-taxpayer candidate and Solorio is a typical liberal politician who would, if given the chance, repeal Prop 13 in a heartbeat. The problem for Solorio is that this district is in Orange County whose voters are more conservative and hostile to higher taxes.
That is why Solorio has enlisted the services of none other than Governor Jerry Brown himself to do both radio and television ads in a flailing effort to convince voters that, no – he really does like Proposition 13. But recent polling suggests that Orange County voters aren't fooled and that HJTA's strong endorsement of Janet Nguyen is far more powerful than the Governor's push for Solorio. (The fact that Solorio consistently received "Fs" on HJTA's legislative report card while he was in the Assembly makes his attempt at deception particularly difficult).
This contest is critical for the preservation of Proposition 13. It is the most high stakes race in the entire state because if Janet Nguyen wins, this will prevent the tax-and-spend California Legislature from passing tax increases at will and placing anti-Proposition 13 constitutional amendments on the ballot.
In addition, it's not just candidates who attempt to hold themselves out as pro-taxpayer just to fool voters. In the current election cycle, a group we've never heard of before is selling its endorsement in favor of local tax hikes and left leaning candidates. The so-called "California Republican Taxpayers Association" has no bona fides as a legitimate taxpayer association. Moreover, its use of the word "Republican" has party officials incensed and strongly considering litigation for trademark infringement.
Finally, the most unusual attempt at deception we've seen this election is a mail piece from Democrat Sharon Quirk-Silva who is running against pro-taxpayer Republican Young Kim. Like the Nguyen-Solorio race, this is a battle being fought in mostly conservative Orange County. And, like Solorio, it is hard for Quirk-Silva to hide her anti-Prop 13 animus. So what is her strategy?
Simple – she puts her name besides Howard Jarvis Taxpayers Association in a mail piece which simply notes that both she and HJTA support Proposition 2 – a mostly meaningless initiative on the November ballot. (Prop 2 is a marginal improvement to the state's existing "rainy day" fund law so we support it. Note, however, it is not the hard spending limit we would prefer).
By putting her name next to HJTA, is Quirk-Silva attempting to associate herself with the "gold standard" of California taxpayer groups? Apparently so. But this plan could easily backfire by giving Young Kim an opening to inform voters that it is she who has the endorsement of the HJTA Political Action Committee.
These examples are but a few of the often silly efforts at attempting to trick voters into believing that anti-taxpayer interests are not what they really are. Voters need to be aware of this treachery. Fortunately, most know who to trust. And it sure as heck isn't the candidates and groups who are "Jarvis Jesters."