I've been hearing for weeks that Tesla has halted construction of its giant batter factory in Nevada, and send construction workers home. I even had colleagues in Nevada check on this for me.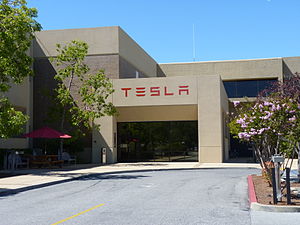 But nobody has been talking. Until now.
On Friday, I saw a Tweet  posted by a Clark County Nevada Commissioner who said, "Tesla Said to Cut About 30% of China Workers ; Sales department to cut half of its employees." Another said, "How about that Tesla deal. Dramatically cut the size of the proposed building. Hired about 60 union iron workers and fired them the next day."
And finally, after weeks of rumors, the Reno-Gazette Journal posted a story about this. But nobody from Tesla is talking to them either, other than "all is well."
And then, there is the labor union whose employees are the constructions workers sent home by Tesla. " Construction has been delayed for Tesla Motors Inc's giant $5 billion battery plant in Nevada," according to a couple of union job postings, the Reno Gazette-Journal reported Friday.
But Tesla continues to insist said the project is on schedule.
"A national job board for the International Brotherhood of Electrical Workers updated its listing for 'Project Tiger' – the initial code name for the factory – to indicate a change in demand for electricians," the Reno Gazette-Journal said.
"The Tiger project has been cut back by 80 percent at this time," the Reno Gazette-Journal quoted the IBEW saying. "This is all subject to change."
"Phase one of the Tesla factory in Sparks was completed and phase two was to begin," my source told me. But bids were submitted and found to be too high.
"A contractor from Arizona was said to have the approved price and was supposed to be working by now." But no work is being done, and the approved contractor has been dismissed. "The only people on the site are Tesla motors folks. I think they have run out of money and investors."
It isn't a secret the schedule for building the new battery the factory was very aggressive, but has been plagued by problems. Many close to the project say that if Tesla wants a factory, they will have to pay a premium for a competent construction manager and all the subs, and many doubt they can get them.
"Most of the taxpayers who are subsidizing Tesla cars cannot afford to buy one," National Review said. "It is dangerous to allow Tesla to portray itself as a free-market champion, because the company is actually a prodigious harvester of government favors and handouts."
Drilling down a little more, the construction manager, C.M. Yates has gone home. Largo Concrete has gone home. American Concrete, Reno a division of Teichert, was supposed to produce ready-mix concrete, but has declined. Most other subs are gone or going. According to my sources, no one is interested in bidding phase two and no one previously involved had a good experience on the job. The alleged contractor for phase two was from Arizona, but he never even got started, and is now gone, my sources tell me.
Construction sources say the Tesla plan is to contract for work with contractors using the lowest bid with promises of future rewards. Having established the base price then opens phase two, with another bargain for lower yet price. Those in the construction business say this is a very old and very discarded method in construction.
The only way to revive this project is with a "money-is-no-object" attitude. However, this is fairly unlikely given Tesla's money issues, according to those in the construction business — unless subsidies are involved.
The other critique is that Tesla does not subscribe to General Accounting Rules, so their numbers are virtual, leaving many to ask how this could be legal under Securities and Exchange Commission guidelines.
A local branch of the union in Reno, Nevada, also posted a message about the plant on its job referral page, the Reno-Gazette said. "The major project in the area has been delayed at this time. Further updates will be posted as soon as we know more," the paper quoted a post by the IBEW Local 401 site as saying.
Tesla spokeswoman Alexis Georgeson told Reuters the project was on schedule.
Tesla also told the Reno Gazette-Journal the project was on track and disputed reports of delays. It declined to say whether there had been a change in its plans for the site.
Tesla Chief Executive Elon Musk said last month in Reuters the company remains "on plan" to begin battery production in 2016 at the plant outside Reno.