California truck and business owners initiated a lawsuit against the California Air Resources Board because of exploding trucks and roadside fires, due to the CARB's mandatory, faulty diesel particulate filters, they say. Ironically, the filters even fail at cleaning the air.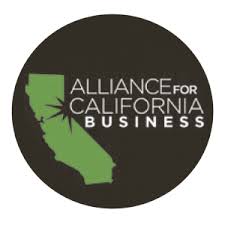 The Alliance for California Business, a voluntary group whose purpose is to protect and promote business interests throughout California, says Diesel Particulate Filters have started more than 31 fires in the last two years, including several in areas of the state parched by the drought. The Diesel Particulate Filters are the result of environmental regulations created by the California Air Resources Board, and were based on a deeply flawed study led by a researcher accused of faking his Ph.D. credential. The CARB was aware of employee Hien Tran and his phony Ph.D. credentials and flawed research, yet instead, rushed head-on to meet its self-imposed schedule in creating the diesel regulations on truckers.
Trucking Companies Devastated
Bud Caldwell, Alliance for California Business president and owner of 11 trucks, says the truck fires are started below the truck's engine compartment. The primary issue is whether properly maintained Diesel Particulate Filters can become clogged when the filter system fails to regenerate and burn larger diesel particulates into ultrafine particulate ash, Caldwell says.
Caldwell explained that the diesel head pressure, now 30,000 pounds of pressure, used to be a few thousand pounds, "And if you rupture anything in the engine compartment, diesel fuel goes up fast," Caldwell added. "And you can't put these fires out – it burns the cab to the ground.
The CARB's Truck and Bus Rule has been horrid for small businesses, and the fires and safety issues raised by Diesel Particulate Filters have made the problem dangerous and potentially deadly.
"One problem is that nobody investigates fires unless there is a death," Caldwell said. And even truck fires in which there were deaths appear to be swiftly covered up. In 2014, a Fed Ex truck slammed into a tour bus filled with school kids. Reports of an explosion occurring prior to the accident were swiftly quieted, despite the numerous deaths because of the crash.
What IS Going On?
California's owner/operators of trucks, small business owners, and farmers and ranchers, whose livelihood is tied to having affordable, safe, and reliable trucks for transporting goods, were targeted by the California Air Resources Board, and required to install Diesel Particulate Filters in all commercial trucks.
"When CARB made this regulation, it kicked thousands of independent truckers out of this business," Caldwell said. "If I had started my business today under CARB regulations, I couldn't do it."
And now their trucks are exploding thanks to the California Air Resources Board's 'Truck and Bus Regulations' to control emissions from diesel engines.
The Diesel Particulate Filter devices were hailed by CARB, in countless public statements and Executive Orders, as an inexpensive, easy to install, device that could be implemented on all diesel powered engines throughout the State of California within just a few years. The CARB claimed the use of the filters would thereby improve air quality in the Los Angeles and San Joaquin basins.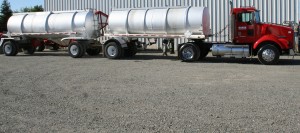 Nothing could have been further from the truth.
It took some time, but CARB has finally publicly acknowledged that the Diesel Particulate Filter is expensive to install and maintain, mechanically unreliable, and the warranties are inadequate both as to time, mileage and scope of coverage.
But even worse, the Diesel Particulate Filter clogs, causing engine fires. These engine fires erupt, and have caused numerous very serious and even deadly accidents, as well as devastating property damage.
And the California Air Resources Board has largely ignored the death and destruction they caused.
Dr. James Enstrom Warned CARB
Bucking the highly fashionable notion that California's air pollution is deadly, Dr. James Enstrom was one of only a few scientists willing to blow the whistle on the fraudulent science perpetrated at the California Air Resources Board.
Enstrom challenged the scientific research that the California Air Resources Board and California Legislature used to enact policies regulating diesel fuel emissions. And then he was fired from his job of 35 years at University of California, Los Angeles.
Enstrom exposed the cover-up of "junk environmental science." He also outed the phony scientist Hien Tran at the California Air Resources Board, as well as the Legislature's subsequent adoption of regulations stemming from the fake science.
Consequently, the university gave Enstrom his walking papers rather than admit they were wrong, and risk losing the gravy train of ongoing public grants and funding.
Prior to passage by the California Legislature of AB 32, California's Global Warming Solutions Act, and the basis for all of the CARB regulations, Enstrom was on record with a peer-reviewed study in 2005, which showed that fine particulate matter does not kill California residents—the basis of California's restrictions on diesel engines because of their contributions to particulate air pollution health effects.
Enstrom's studies are all peer-reviewed, unlike the CARB Diesel Particulate study by Hien Tran. Enstrom blew the whistle on Tran, but the majority of mainstream media in California tried to ignore the scandal, or participated in the cover up.
After Tran was exposed with a mail order Ph.D. from diploma mill Thornhill University with a mailing address at a New York UPS store, CARB Director Mary Nichols ordered a follow-up study but used non-peer-reviewed research, called "questionable" by a federal review panel.
In addition, Dr. Enstrom also proved that University of California science professors exaggerated the health effects of diesel particulate in California, knowing the results would be used by the CARB to regulate diesel-engine vehicles.
The original research was conducted by a panel of independent researchers led by John Froines. Dr. Enstrom discovered Froines had been on the CARB Scientific Review Panel, without reappointment for 25 years, which exceeded the legislatively- mandated three-year term limits.
Enstrom was also responsible for getting UCLA activist and scientist, John Froines, booted from the CARB Scientific Review Panel, which is responsible for identifying toxic contaminants.
By being allowed to remain on the panel, Froines prevented other qualified scientists from serving. "He never should have held this position this long," Enstrom said in a 2014 interview.  "This should have been a rotating panel. He locked out every other toxicologist in California."
And under Froines' watch on the toxics panel, Enstrom said many substances were declared "toxic" in California.
However, fate can be messy. Froines was a voting faculty member of UCLA's Environmental Sciences Department – the department from which Enstrom was terminated.
Dr. Enstrom subsequently won his job back at UCLA after a long and trying wrongful termination lawsuit, but the damage was done already with the CARB's phony diesel regulations.
Part ll next week.