Part ll in a series. Part l is here. 
The metastasis of statewide diesel truck regulations created by the California Air Resources Board has forced many large and small truckers out of business. The truckers still in business have had to spend $20,000 to $50,000 per truck retrofit with the CARB's expensive, mandated Diesel Particulate Filter, or they have had to buy newer model trucks to meet the new regulations. New trucks are hugely expensive.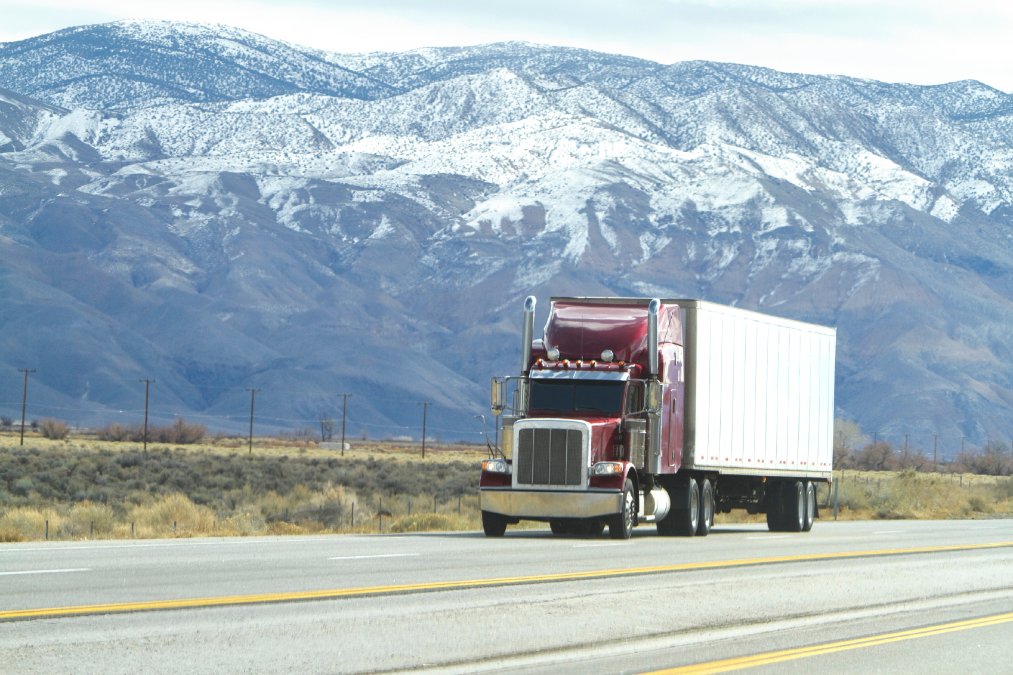 By the stroke of a pen from unelected career bureaucrats hiding behind layers of government, millions of trucks were suddenly deemed illegal. And it was done retroactively. It is a violation of the U.S. Constitution for the government to pass a law retroactively, criminalizing something after the fact.
Lawlessness Within
The state of California has forced trucking companies and small owner/operators to invest tens of thousands of dollars of retrofits on trucks, or go out of business, which is what many trucking businesses have done in the years since the California Air Resources Board banned perfectly good diesel truck engines manufactured before 2010.
The regulations are part of the California Statewide Truck and Bus Rule, created by the California Air Resources Board in 2008, and they are based on lies.
The CARB says the diesel rules are important to protect Californians from deadly toxins found in diesel exhaust, which they claim causes cancer, based on findings by the California Scientific Review Panel, in 1998. The CARB claims the toxins also cause asthma and other respiratory and cardiovascular problems.
The California Scientific Review Panel is required by law to update its findings as new and updated science is revealed. But their 1998 diesel standards are still used – despite the amazing advances in clean diesel fuels, and as many as 10 different studies refuting their findings.
'Miscalculations,' Junk Science, and a Phony Ph.D.
The CARB's Truck and Bus Rule was created out of 'miscalculations,' Junk Science, and one Phony Ph.D. credential.
The CARB's new diesel rule has been repeatedly discredited since 2006 after University of California Los Angeles Epidemiologist Dr. James Enstrom exposed the agency's cover-up of "junk environmental science."
The CARB grossly miscalculated pollution levels of 340 percent over reality, in a supposedly scientific analysis used to toughen the state's clean air standards.
Yes, that is 340 percent.
Yet the CARB forged ahead with the Truck and Bus Rule's diesel regulations anyway.
CARB's Lies and Cover Up Cause Deadly Truck Fires
In Part l of this series, I wrote that the Alliance for California Business, a voluntary group whose purpose is to protect and promote business interests throughout California, says California Air Resources Board's Diesel Particulate Filters have started more than 31 fires in the last two years, including several in areas of the state parched by the drought. The Diesel Particulate Filters are the result of the environmental regulations created by the California Air Resources Board, and were based on a deeply flawed study led by a researcher found faking his Ph.D. credential. The CARB was aware of employee Hien Tran and his phony Ph.D. credentials and flawed research, yet instead of postponing the program, rushed head-on to meet its self-imposed schedule in creating the diesel regulations on truckers.
Despite a  California Construction Trucking Association lawsuit attempting to halt the regulations, the CARB brought in big federal guns; the federal Environmental Protection Agency approved the California rules before the CCTA could even have the matter heard in court.
Mary Nichols' Politburo California
Mary Nichols, under whom all of these illegalities have happened, is the Chairwoman of the California Air Resources Board. She was originally appointed by Jerry Brown as the Secretary of Environmental Affairs and Air Resources Board back in the mid-1970′s, when Brown was first elected governor. She worked for the U.S. Environmental Protection Agency's Air and Radiation program under President Clinton, was Secretary for California's Resources Agency from 1999 to 2003 and Director of the Institute of the Environment at the University of California, Los Angeles. Former Gov. Arnold Schwarzenegger reappointed Nichols when he came into office in 2003.
Ironically, Nichols' husband, John Daum, is a lawyer for ExxonMobil, and one of the lawyers who represented Exxon Mobil in the Exxon Valdez case filed against Exxon-Mobil for damages resulting from the "worst oil spill in environmental history."
Most California residents have no idea how Mary Nichols is responsible for ruining good people's lives and livelihoods.
Nichols is charged with the implementation of AB 32, the Global Warming Solutions Act of 2006, and SB 375, the Sustainable Communities Protection Act – both explicit social engineering processes intended to force Californians into high density, high rise housing, out of personal automobiles, and onto public transportation. Nichols continues to forge ahead with additional regulatory and tax schemes, despite her own CARB Officer Richard Corey admitting at a 2013 ARB meeting, "The last three years have seen the biggest drop in carbon emissions" in the state's history. He said California has nearly met its 1990 levels of carbon emissions — Largely thanks to awareness and technological advances in automobiles.
Since the 2006 passage of AB 32, the CARB has used this law to add regulations on manufacturers, food processors, agriculture, auto and truck owner/operators, trucking companies, energy producers, utilities, and many more. These laws are liberty denying measures. Nichols has a long history of Politburo behavior, and the Air Resources Board is California's version of the Soviet Union's State Committee For Planning, which was the Communist central board that supervised the planned economy of the Soviet Union, and decided how much industry in the Soviet Union was allowed to grow in each five-year period.
Nichols even tried to pass a regulation to "forbid dishonest statements offered to the Board or to its staff." However, once it made the news, the proposed regulation providing for "penalties for false information" was removed from CARB's website.
Mary Nichols is Gov. Jerry Brown's appointee, and clearly has his approval.