Sacramento's Very Expensive Homeless Problem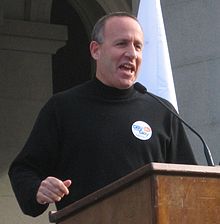 Sacramento Mayor Darrell Steinberg's political track record is dismal; long on pious preening, and short on what makes a society successful. And if you don't believe me, just look at where California stands now economically, with Steinberg's 25 years in political office. Fresh from the State Legislature, Sacramento's new Mayor, former State Senator Pro Tem Darrell Steinberg, announced his plans for making homelessness in Sacramento his priority – through more spending.  But it appears that no matter the billions progressives spend on the homeless and homelessness, the problem is growing. And in Sacramento with its fancy new $556.6 million Golden One Center arena, the homeless problem is making the wealthy and privileged uncomfortable when they venture downtown for an event.
Sacramento has a slightly different homeless problem than other cities in the state; because Sacramento is the state Capitol, the downtrodden downtown is front-and-center for all state legislators, their staff members, lobbyists, consultants and special interest groups to see.
The homeless population in Sacramento County ranges anywhere from 5,000 to 7,500, according to The Sacramento Regional Coalition to End Homelessness. Additionally, there are approximately 65,000 illegal aliens, many homeless and/or poor, living in Sacramento County, according to the Sacramento Bee. "That's about one undocumented immigrant for every 22 county residents, lower than the statewide average of one undocumented immigrant for every 13 residents."
The City of Sacramento has a $961 million budget, and currently spends more than $13 million on homeless issues in just the city. Sacramento County spends more than $40 million on services to the homeless. As with nearly everything progressive politicians attempt, the problem is growing despite the mountains of money spent on bureaucrats and "experts."
Coming To A Neighborhood Near You…
Recently, because Mayor Steinberg said he opposes the "segregation" of homeless people in one part of town, he plans on a "fair share" distribution of the homeless, through permanent housing built throughout the city – upscale neighborhoods, family neighborhoods, and bad neighborhoods alike.
"He wants to build an inventory of 'permanent supportive housing' or 'a one-stop triage center that allows people to enter the service-delivery system in a way that will assure them and us that they'll get to the services and the housing,'" KCRA Channel 3 reported.
Mo Money
What About the Billions California Already Spends on Homelessness? Steinberg said Sacramento will get "tens of millions of dollars" from AB 1618, the "No Place Like Home Initiative," pushed through the Legislature by Steinberg last year. Signed into law by Gov. Jerry Brown July 1, AB 1618 creates a $2 billion housing bond for the homeless and mentally ill using Proposition 63 funds. Prop. 63, the Mental Health Services Act passed in 2004, provides the California Department of Health Care Services with Billions of dollars through a 1 percent income tax on anyone (the wealthy and small business owners) with income over $1 million, according to the California Department of Health Services.
Prop. 63 is already supposed "to provide increased funding, personnel and other resources to support county mental health programs and monitor progress toward statewide goals for children, transition age youth, adults, older adults and families.  The Act addresses a broad continuum of prevention, early intervention and service needs and the necessary infrastructure, technology and training elements that will effectively support this system," according to the agency website.
According to bill analysis, AB 1618 was passed to "Establish the No Place Like Home Program (NPLH) to be administered by the Department of Housing and Community Development (HCD), in consultation with an advisory committee with specified membership, to distribute $2 billion among the counties to finance capital costs, including acquisition, design, construction, rehabilitation or preservation and capitalized operating costs of permanent supportive housing for persons who are eligible for services under Proposition 63 and are homeless, chronically homeless, or at risk of chronic homelessness."
What exactly has Prop. 63 been used for since 2004? And how can the billions raised by taxing the state's millionaires not be enough funding, unless the department is just a gross bureaucracy run by Democrats who don't care if the homeless use the city streets as beds and toilets?
 "Progressives" Have Failed the Homeless
Liberals, who are anything but progressive, apparently believe people have a right to live on city streets, and poop in public… How else to explain that the trillions of dollars spent on homelessness over the decades that hasn't solved anything except to employ millions of well-paid bureaucrats in varying city, county, state and federal government jobs?
Modern indoor plumbing has been available since the 1800s, although not all households in America have indoor facilities. But most do, and a decent and civilized society does not allow people to urinate and defecate in the streets. It's filthy, a public health hazard and even dangerous.
Public defecation in San Francisco – that bastion of "progressive" thinking – is such a big problem, someone actually created an interactive map of the city where public defecation takes place — all over the city. "Over the last few years, the city has seen more and more human waste crowding its sidewalks, so much so that one Medium writer dubbed the city "Shitty San Francisco," CityLab.com reported.  "Back in 2014, web developer Jenny Wong created a map of all the public reports of excrement sightings made that year. The result was a startling image of a city inundated with filth, particularly near the financial district—a popular tourist locale."
Downtown Sacramento has such a problem with public human defecation, the City Council – another bastion of  "Progressive" thinking – unanimously authorized spending $300,000 on taxpayer-funded portable toilet trailers, June through December 2016.
As part of a pilot program, the city also hired two full-time employees to serve as "attendants" for the three toilet stalls, all air-conditioned, for the homeless.  As the President of the Sacramento Taxpayers Association, I calculated with our friends at government watchdog Eye on Sacramento, the cost to the taxpayer: $11.00 per flush.  Meanwhile, many of us have been fighting the city, which the locks up park restrooms in small parks throughout the city, claiming a lack of staffing to unlock them in the morning and lock them up again at night.
Homelessness and the Mentally Ill
As for homelessness and the mentally ill there are some national estimates that as many as 40 percent of homeless are paranoid schizophrenics.
The numbers of homeless men and women that have died in Sacramento County has risen sharply in recent years, according to a recent county report. There have been 501 Coroner reported deaths over 10 years, with an average or 46 per year or one per week. Ten percent of those are veterans. The Sacramento Regional Coalition to End Homelessness compiled the statistics.
Progressive Policies Are Dangerous Experiments
Progressives are incapable of examining their failed policies, which often amount to experimenting on humans for decades, regardless of the results.
One example is in downtown Los Angeles, and the horrid homeless area known as Skid Row, which now spans 54 city blocks, according to the Union Rescue Mission.
A fairly recent count found 47,000 homeless people in Los Angeles County and 25,686 in the city itself, according to the Los Angeles Homeless Services Authority, the agency set up in 1993 to find a solution to the homeless problem. This count is up from 44,000 in 2015. They are failing.
"Their own policies are what caused this homeless outbreak," author Brent Smith wrote in 2015. "The same types of feel-good policy that caused the housing bubble to burst, forcing low income mortgage holders into foreclosure, bankruptcy, and eventually out onto the street."
Smith also lists "bleeding heart rent control policies," and the minimum wage 'that all the feel-good liberals love to describe as the "living wage,'" as policies the left has passed which end up hurting the very people they claim to wish to help.
Sacramento Mayor Darrell Steinberg has also vowed to fight the incoming Trump administration's attempts to deport criminal illegal aliens, and promised "Sacramento will continue to be a sanctuary city." At what cost?
"The irony of chronic homelessness is that we know what works to help people reclaim their lives: assertive and intensive outreach, personalized case management, permanent housing and whatever-it-takes supportive services," Steinberg said on his campaign website. "We have the right model in our region, Sacramento Steps Forward. By utilizing technology to inventory needs of the population, Sac Steps Forward is connecting many homeless people with housing and the appropriate services. We simply lack the current capacity to successfully address the magnitude of the issue."
"We will aggressively build our capacity to improve this vexing social condition. I have the reach and track record to dramatically increase resources for Sacramento. We will expand permanent housing and services for the health of our community and for thousands of forgotten people."
Again, at what cost?
Liberals' Indifference to Waste and Failure

Addressing modern American liberalism, William Voegeli, author of Never Enough: America's Limitless Welfare State, addressed the fact that America's welfare state has been growing steadily for almost a century. Voegeli explains that two-thirds of all federal outlays, and 14 percent of the Gross Domestic Product are spent on the five big program areas that make up our welfare state: 1. Social Security; 2. All other income support programs, such as disability insurance or unemployment compensation; 3. Medicare; 4. All other health programs, such as Medicaid; and 5. All programs for education, job training, and social services.
The real problem with liberal "compassion" is what Voegeli refers to as "Pious Preening" — that liberal compassion from elected officials has little to do with what makes a society successful. And even worse, "the liberals who build, operate, defend, and seek to expand this machine don't really care whether it works very well and are, on balance, happier when it fails than when it succeeds," Voegeli said.
People don't want liberals' compassion; it is always a contorted experiment of do-gooder policies and programs, solely designed to make liberals and progressives feel better about themselves. People want and deserve respect from elected leaders, as well as a healthy dose of the practicality to sustain the American Republic. Again, at what cost?