After sitting silently on his hands for days, last week Gov. Jerry Brown finally agreed to allow the California National Guard to send 400 troops to the U.S.-Mexico border, but would not allow guard members to stop illegal immigrants from entering the country illegally, in exchange for money from the Trump administration to beef up the state's guard. Gov. Brown defiantly declared his troops "will not be used to enforce federal immigration laws."
The troops will remain under state control, but the deployment costs will be covered by the Defense of Department.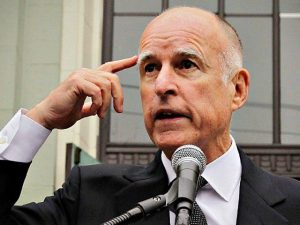 Almost immediately, former Senate President pro Tem Kevin de León (D-Los Angeles) sent a letter to Governor Brown urging him to ignore President Trump's request. "I am deeply troubled by the Trump Administration's plan to militarize the United States-Mexico border and write to urge you to reject requests to deploy the California National Guard to assist in an ill-defined mission to address a nonexistent threat,"de León wrote.
It was only last month United States Attorney General Jeff Sessions made a visit to Sacramento to announce a lawsuit against California for its sanctuary state and cities policies of interference and lack of cooperation with federal immigration enforcement.
Brown Renegs Offer of Troops
So, Gov. Brown wants more money from the feds, but has since changed his mind about lending California's National Guard troops. Just today, the Associated Press reported that California has now rejected the federal government's initial plans for National Guard troops sent to the border "because the work is considered too closely tied to immigration enforcement," according to two U.S. officials.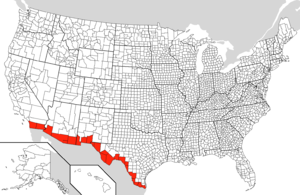 Last week Brown tried to place conditions on the military's use of California National Guard members and said his support would only be allowed if California's troops have nothing to do with immigration enforcement.
De León called Trump's call for troops at the border a "manufactured crisis," and said, "We are not experiencing an inordinate influx of immigrants, as officials in the Trump Administration have claimed, citing a caravan of immigrants coming from Central America."
"Under the federal law Trump invoked in his proclamation calling for National Guard troops, governors who send troops retain command and control over their state's Guard members and the U.S. government picks up the cost," Military Times reported. However, President Trump could cut the California National Guard's federal funding – or end its federal recognition, meaning California guard members could no longer be part of the U.S. military, as Capitol Public Radio reported.
Trump plans included sending 2,000 to 4,000 National Guard members to the border citing "the lawlessness that continues at our southern border." The other border-state governors have all embraced Trump's plans, with Arizona, New Mexico, and Texas pledging almost half of the up to 4,000 troops Trump requested. Other Republican governors not located on the border have also said they would support the effort with troops including Iowa Gov. Kim Reynolds. Oregon Gov. Kate Brown announced that she would not let National Guard troops from her state be stationed at the Mexican border, even though President Donald Trump did not request her troops.
Gov. Brown, who has shown blatant contempt to President Trump, needs federal funding for a myriad of social and welfare programs, but also needs federal funding to help with flood and wildfire cleanup. In 2017 Brown asked Trump to fund repairs of the state owned and operated Oroville Dam spillway break. Trump complied quickly with the request, notably without strings attached.
Gov. Jerry Brown, the self-anointed Savior of the Planet whose decades-long policies are destroying the once-Golden State, is obsessed with climate change and wants to ban the sale of fossil fuel cars in California, while President Trump is trying to secure the border.
Jerry Brown's California is a parallel universe.