BEHIND THE ORANGE CURTAIN
In response to Orange County FR Blogger Adam Probolsky's post of yesterday, Lynn Daucher reached out to me to let me know that she is NOT running for Supervisor. Furthermore, she personally called Supervisor Chris Norby to let him know that….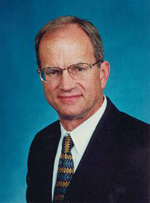 Given that is the least-kept secret in Orange County that State Senate Republican Leader Dick Ackerman has made it a high-priority to drum up an opponent to Norby (the two of them developed their 'loving' relationship when both ran for Assembly back in the '90's – Ackerman was the victor, but it was a nasty brawl). The question is, with Daucher out, who will be the next player in, "Can anyone beat Norby?"
From our point of view, Norby is a strong vote for freedom and liberty on the Board of Supes, and deserves a second term…
Jon