Today is another 'abbreviated commentary' day as I flew down from Sacramento yesterday just in time to don my Reserve Deputy Sheriff Uniform and work a 6 p.m. to 2 a.m. shift at the glorious Orange County Fair (which runs pretty much the whole month of July).  So, on four hours of sleep, FR readers don't get to expect too much out of me after I have now compiled all of the day's news on the main page.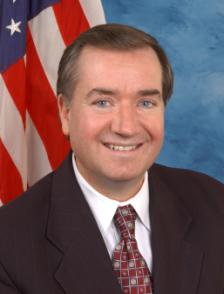 I did want to take a moment to talk about Congressman Ed Royce.  Now let me start out by saying that I have known this Orange County politician since I first got involved in politics back in 1987, in my youth-activism days with Young Americans for Freedom.  I really enjoyed getting to know YAF's alumni in the State Legislature, including then-State Senator Ed Royce, who once-upon-a-time was Executive Director of California YAF (a position I went on to hold myself one day).  I had an opportunity intern with Royce in the State Capitol, and I served as a special assistant to freshman Congressman Royce from 1993 to 1994.
 
No one in Congress is more dedicating to rooting out waste in government than Ed Royce.  It's almost an obsession (which is a good thing).  Year after year, he has been recognized by taxpayer groups and conservative organization for being a leader in the battle to bring sanity back to the size and scope of the federal bureaucracy.  Royce has been honored so much by Citizens Against Government Waste over the years that it is not surprising that he was named a Taxpayer Superhero yesterday by the group after they finished compiling their 2005 ratings of Congress.  What IS notable (and somewhat depressing in the big picture) is that Royce was the ONLY member of the U.S. House of Representatives to claim this award!  So congratulations are in order for Congressman Royce.  Royce should be commended for keeping his razor-sharp focus on limiting government as he gains seniority in the House.  So many members 'go native' when they get there, and lose touch with the very principles that drove them to run for office in the first place.
 
It is with this view of Ed Royce that I was very excited to learn yesterday that Royce has thrown his hat into the ring to become the next Chairman of the House International Relations Committee.  Royce has been a leader on this Committee for a long time, and this will be the subject of more from me in the coming weeks.  But for now, let us say that while there may be others on the Committee with more seniority, there is no one who will bring the kind of great leadership that Royce would bring to this important panel.  Good luck, Congressman!
 
That's all for now!
 
Jon
Care to read comments, or make your own about today's Daily Commentary?
Just click here to go to the FR Weblog, where this Commentary has its own blog post, and where you can read and make comments.