**BREAKING NEWS**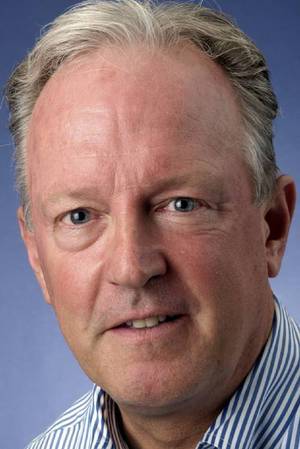 FlashReport sources have confirmed 15-year veteran Republican Member of Congress George Radanovich, who represents a safe GOP House seat in the Central Valley, will announce shortly that he is retiring from office at the end of this term — he has spent the morning breaking the news privately to key supporters.  Congressman Radanovich's wife, Ethie, is apparently very ill and Radanovich will be leaving Congress to spend more time with his wife, and family.  (Radanovich is pictured, right)
Radanovich was swept into Congress in the infamous 1994 Republican wave that brought a GOP majority to the U.S. House of Representatives for the first time in a generation.  That year Radanovich was selected by his very large group of fellow GOP Freshman to be their class President.  In that 1994 election, Radanovich defeated incumbent Democrat Rick Lehman by a wide margin.
"I have known many, many political figures over the past two decades but very few can measure up to George Radanovich's integrity and commitment to placing his family first," said FlashReport Central Valley Correspondent and Fresno County Lincoln Club Chairman Mike Der Manouel, Jr.  "George's decision today is one that probably wasn't that difficult for him to make.  He's put his wife and son first, before politics, demonstrating that he is a man with his priorities in order.  George has served this valley with distinction, and always as a gentleman.  He and his family are in our thoughts and prayers."
The sprawling 19th Congressional District takes in a large swath of the Sierra foothills below Yosemite National Park, which sits at its peak.  Starting in northern Fresno County, the district goes all of the way up to Stanislaus County.  The number of potential GOP contenders for this "safe" GOP seat is very long.
Because there are no term limits on Members of Congress, safe "open" seats in Congress literally come along once in a generation, and are a coveted commodity in politics.  No better example of this is more poignant than the recent election to Congress of California conservative icon Tom McClintock, who literally moved across the State to leap at the opportunity to serve in the House of Representatives.  Then again, anyone who has seen Mr. Smith Goes To Washington knows that it is pretty heady stuff to serve on Capitol Hill.
**FLASHREPORT EXCLUSIVE – RADANOVICH ENDORSES DENHAM**

But, wait — there's more!  There is already a frontrunner for the GOP nomination (only in politics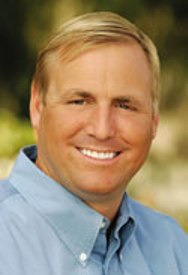 are front runners in place before retirements are announced) — apparently Radanovich has drafted as his hopeful replacement State Senator Jeff Denham.  Yes, you read that right.  Apparently Denham (pictured left), who just a few weeks ago departed from the race for Lieutenant Governor to seek the Republican nomination for a safe GOP Assembly seat centered in Stanislaus County (the Modesto area) will now be shifting his sights, instead, on a bid for a rare open GOP Congressional seat.
Radanovich will announce that he called Denham and asked him to consider running, and he will be doing everything he can to see Denham secure the GOP nomination in June, and win the general election for his seat come November.
Because of Denham's strong name identification in the northern half of the Congressional District, where he is the Senator (about 100,000 constituents overlap the two districts), combined with his "celebrity" status within the GOP after beating back a failed recall attempt instigated by former Democrat Senate President Don Perata by a staggering 76% – 24% margin — and also Denham's "textbook" campaign for the GOP nomination for Lieutenant Governor where he scooped up virtually all of the Republican political support in the entire state – he is very well positioned.  It is worthy of note that Denham currently has almost $1 million cash-on-hand in his state committees, much of which he will be able to put to use in his bid for Congress.
"I was both surprised and honored when George Radanovich called to tell me of his decision and ask me to consider running to succeed him in Congress," says Senator Denham. "George has served the people of the Central Valley with great dedication and accomplishment for 15 years. He first ran for Congress for all the right reasons, and he is leaving for the right reason – to spend more time with his family."
Denham has secured the services of well-respected GOP political consultant Dave Gilliard of Gilliard, Blanning and Associates and longtime GOP consultant Carlos Rodriguez, who together have more experience than any other professional Republican consultants in California at electing new Members of Congress.  Their contacts in the California delegation are deep — and will be a major boost for Denham.  Already we're told that Congressmen Ed Royce and Duncan D. Hunter have endorsed Denham.
Sources tell us that Denham may have already cleared two major hurdles in the bid for the GOP nomination — the first being that former Assembly Republican Leader Mike Villines will not run for the seat (his strong support for the largest tax increase in state history earlier this year may have played into that decision) and we also hear that it is likely that popular Assemblyman Tom Berryhill will not run for this seat. 
Of course, we live in a democracy and while Denham may be a front runner at this early stage, it is far too early to say that he will clear the field.  Former Fresno Mayor Jim Patterson had already been making noises about a primary challenge to Radanovich next year.  Presumably this decision will only encourage his candidacy.  Also,this Republican rich area is home to many bright stars in the GOP with names like Poochigian, Patterson, Der Manouel and more.  We'll have to see how this primary develops.
Denham's decision to shift his sights to Congress means that, at least for now, recently retired Modesto Councilwoman Janice Keating becomes the front-runner for the 25th Assembly District seat, where incumbent Assemblyman Tom Berryhill is running, apparently unopposed for the GOP nomination in the 14th State Senate Seat.  It's current occupant, Senator Dave Cogdill, recently announced his retirement.  Unlike Berryhill who very likely may "walk in" to the Senate, it is likely that Keating will draw a primary challenge by the time the dust settles.
On a closing note, our sympathies go out to the Radanovich family during what must be an incredibility difficult time.  You are in our prayers.