Yesterday's ruling by the California Supreme Court was a victory for private property rights advocate who have long criticized rampant abuse by Redevelopment Agencies in the state. FR friend and attorney Ashlee Titus, with the firm Bell, McAndrews & Hiltachk, has been a column that summarizes the current status of RDA's in California — it is worth a read…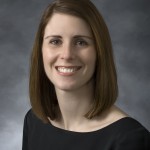 PROPERTY RIGHTS ADVOCATES REJOICE! BUT BE ON YOUR GUARD.
Ashlee Titus, Esq.
Exclusive to the FlashReport
It is ironic that a year ago community redevelopment agencies were high-fiving over California voters' approval of Proposition 22, thought at the time to be the agencies' saving grace from repeated raids of their funds by the state. Today, the California Supreme Court issued an opinion invalidating the agencies' life-line from extinction, finding the Legislature's scheme unconstitutional under a provision added to the Constitution by Proposition 22. As a result, community redevelopment agencies are set to be dissolved on February 1, 2012.
Here's how it happened:
When Jerry Brown took office earlier this year, a major component of his budget proposal was to eliminate community redevelopment agencies, also known as RDAs. For decades, RDAs have been siphoning property tax money away from core local government services such as education, police and fire, diverting the funds to construct shopping malls, movie theaters and other types of development to rehabilitate so-called blighted areas, and requiring more "backfilling" of local coffers from the state general fund. As the Governor's proposal worked its way through the Legislature, support could not be garnered to eliminate RDAs outright. In a compromise, the Legislature adopted a package of two companion bills – one bill, ABX1 26, dissolved RDAs; the second bill, ABX1 27, offered an "exemption from dissolution" for cities and counties sponsoring RDAs that agree to make certain specified payments to fund education, transit and fire districts.
Jump to the full column here.