It's a wrap.  The 2012 California Republican Party Spring Convention, held on the San Francisco Bay Area peninsula, is over.  As is typical of these semi-annual confabs, I give them my all – and they take all I have to give and more.  We'll pen a post-convention write with an overview of the highlights for publication as early as tomorrow morning.  That having been said, I wanted to share with you that at the general session of the convention, by an overwhelming voice vote, the delegates to the convention adopted the 2012-2016 CRP Platform.  I am very pleased to share that the document that was approved, while far from ideal, is more or less a re-adoption of the conservative platform document that we adopted back in 2008.  I could go on at length about what is in the final document, but instead I will attach it here for you to read.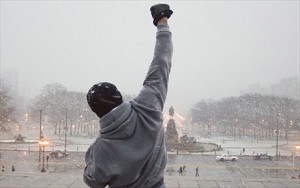 This go around, there was a major run at the platform by party moderates, seeking to water down the platform by reducing its length and making it far less specific in many policy areas, and eliminating some areas at all.  The well-funded effort (by Charles Munger, Jr., son of Warren Buffet's business partner, and now the Chairman of the Santa Clara County GOP) to water-down/moderate the platform was defeated in a rather high-profile platform committee meeting at the CRP's Fall '11 convention in Los Angeles.  At this convention the critics of a conservative party platform did not choose to engage in what would have been a public drubbing, and the conservative draft platform was adopted without any meaningful opposition.
I want to thank the many conservative activists who played some role in this victory.  But I would like to single out Assemblyman Dan Logue for his tireless efforts as the Chairman of the Platform Committee.  Also Steve Frank for his key role as well.  I especially want to give a shout-out to my good friend Mike Spence, with whom I co-quarterbacked the platform efforts.   Neither Mike nor myself will ever be able to recapture the countless hours that we devoted to this project.  Finally, and certainly most importantly, I want to thank the conservatives on the Platform Committee who were on hand for the meeting in Los Angeles, which was the critical juncture for the adoption of the conservative platform.  THANK YOU ALL!
With the new platform adopted, it seems appropriate to mention in this blog post with a reminder that with this new era of "open primaries" and non-Republican voters getting say in which Republicans (if any) may advance to the November run-off elections and ultimately to elective office, that it is more important that ever for political parties to define themselves — and a major document by which they can do so is their platform.  This weekend the California Republican Party reaffirmed that is stands proudly for freedom and liberty, for faith and family, and for a significant but limited role for government in our society.
It is also worthy of note that while the Platform is an important symbolic document for the party, it is not a "binding" document on our candidates and officeholders.  That said, I invite anyone to use the new platform as a benchmark by which to evaluate new GOP candidates — if a candidate wants your support, let them explain where they do, or do not, agree with the party's platform…
Finally, while I will expound on this more in my convention story, I wanted to congratulate longtime FR friends Linda Ackerman and Shawn Steel on their unanimous and unopposed re-election to the Republican National Committee.  Both will be sworn into their second four-year-terms this summer at the conclusion of the RNC Convention in Tampa.