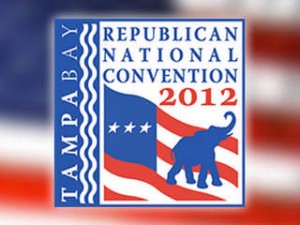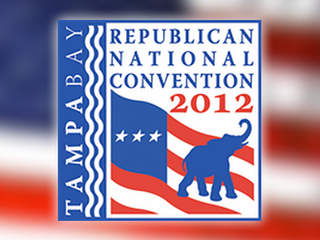 Today we should all get a peek into who will be the 169 delegates that Mitt Romney has tapped to represent him from the Golden State at the Republican National Convention.  Under the state's election code, all of the Republican Presidential candidates must submit their list of delegates one month out from the date of the election, which actually fell yesterday, Sunday the 6th.  But when such a deadline occurs on a weekend or holiday, it is bumped to the next business day.  Of course in addition to the Romney delegates, we can anticipate that Congressman Ron Paul will also turn in a list of delegates as well.  Just putting together a slate of delegates for a state as large as California can be a challenge.  Party rules require that a Congressional District Delegate (there are 159 of these, three in each of California's 53 House Districts) must be registered to vote within their Congressional District.  The remaining "at large" delegates can be registered anywhere in the state.
Serving as "automatic" delegates from California are its three members of the Republican National Committee — CRP Chairman Tom Del Beccaro, RNC Committeeman Shawn Steel, and RNC Committeewoman Linda Ackerman.  The latter two were just re-elected to new four-year terms at the last State GOP Convention.  Currently members of the RNC's "freshman class" Ackerman and Steel will start their second four-year terms at the RNC meeting which takes place immediately at the conclusion of the RNC convention.  Because of a two-term limit on the two-year position of CRP Chairman, no CRP Chairmen serve for more than one RNC Convention.
For those who want to do some comparing, back in 2008 I blogged the list of Romney delegates here.  Of amusement is that back then, one of Romney's statewide delegate picks was former CRP Chairman Mike Schroeder.  It's not likely he will reprise his role this go-around given that he hitched onto a different wagon as the California political director of the Gingrich for President campaign.  Of course back in 2008 John McCain won the statewide GOP vote in California, as well as nearly every Congressional District.  If you really want to get into comparing who's who in the zoo after four years, here is a link to where we posted the final list of Delegates and Alternates who represented California to the Minneapolis convention (yours truly served as an Alternate).
California's primary is so late that it the Romney campaign has the benefit of knowing that he has the nomination all-but-clinched.  So it is possible that you may see some outreach to supporters of other candidates on the list.  While that happens on occasion, that tends to be more prevalent in the appointment of Alternates.  Discerning list-watchers will also notice that some delegates get swapped out as part of this process (which is allowable under the Rules).  It might also be fun to see how many of the long-term Romney loyalists submitted as delegates in 2008 but who never got to serve were tapped again this go-around.
Speaking of Alternates — the Presidential campaigns will get to submit a list of Alternate Delegates as well, with the same residency requirements as the list of Delegates.  While Alternates will only get to cast votes on official convention business if the delegates for whom they are an Alternate is not present, they do get great seats in the convention hall to enjoy the show.
We'll post the delegate lists when they are made available.
On a final note, a reminder to all that unlike the rest of the political contests on the June ballot which have been transmogrified (to borrow a word from Calvin and Hobbes) into top-two elections, the Presidential contest is still an old-fashioned primary.