I get that it is hard for die-hard Kings fans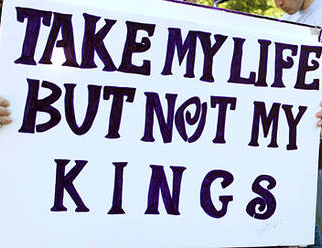 to understand how I can support building a new arena, but not support forcing the public to pay more than we can afford or pro-subsidy advocates determined efforts to evade voters.
Yet more and more leaders are starting to share that perspective.  A new group – Voters for a Fair Arena Deal – is a broad coalition who agree on the simple principles that the public shouldn't be forced pay without its consent or more than it can afford. 
Remember when you went to buy a home?  You didn't start by asking your Realtor to search for a home big enough to make your friends envious; you started by figuring out how much you could afford to pay.
Sacramento "leaders" have done just the opposite.  Rather than conducting a thorough analysis of how much the city could realistically afford, they went monument shopping.  Rather than developing a responsible financial commitment, the city publicly states the goal is to build an arena that would make other NBA team jealous – regardless of the cost or risk to essential public services.  Ambition is good – feckless overreach is dangerous.
And as the numbers have leak out (despite efforts by the city to bury them), it's becoming clear that this project could be an epic financial boondoggle that will rival Paul Brown Stadium in Cincinnati – which sent that city into a fiscal meltdown.
Documents reveal that the City of Sacramento intends to borrow at least $304 million dollars – paying over $770,000,000 – to subsidize construction of a new downtown arena. The City must also build a multimillion-dollar reserve fund to supplement the general fund because arena revenues don't cover the bond payments. Essentially, the city proposes borrowing over $80 Million extra in order to be able make the payments on the money they borrowed…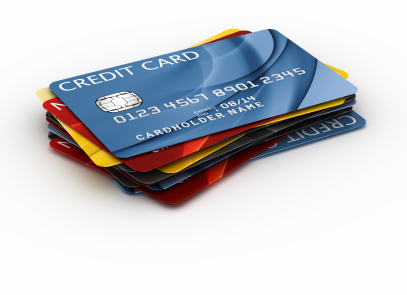 kind of like taking a cash advance on your credit card to make your credit card payment.
According to the proposed terms of the 36-year bond, the City will spend over $770 million to repay the debt, with payments as high as $24.8 million per year.  To make these payments, the city proposed using revenue from parking facilities, which currently bring $9 million a year to the general fund (currently used to pay for police, community facilities, fire protection and libraries). Groups including the Sacramento Taxpayers Association, Latino Democrats Club, the Republican Party, the Libertarian Party, the Peace & Freedom Party, and watchdog group Eye on Sacramento (talk about bi-partisan!) have expressed concerns about the effort to evade voters, the annual shortfall of over $15 Million, and the fiscal viability of the deal.
This information comes directly from documents released by Goldman Sachs on April 8th, 2013, but not released to the public until requested by Sacramento City Treasurer, Russell Fehr in late October.
Combined with the "non-cash contributions" of publicly-owned parking structures, Natomas and downtown land, and billboard rights, the City of Sacramento will contribute over $908 million dollars of public resources to subsidize construction of a new arena. This figure includes an estimated $138 million for Downtown Plaza parking garages, electronic billboards entitlements, and other "term sheet sweeteners" which city has yet to assign a value.
That means every single household in Sacramento will be forced to contribute $5,200 to help pay for the arena.
Additional spending will be required for off-site infrastructure improvements that a downtown-located arena will require; namely improvements to freeway off-ramps and utilities upgrades. Conservatively, when the cost of just those two elements is included, the total contribution city taxpayers are being forced to donate for the arena could easily surpass $1 billion dollars.
"This sky-high spending is exactly why a public vote on this project is essential," said Ken Payne, Executive Committee Member of Voters For A Fair Arena Deal and President of the Sacramento Taxpayers Association. "Without sufficient public oversight, the Sacramento City Council is poised to commit generations of Sacramentans to enormous debt – without a vote. The fact that these figures have remained buried for this long, despite being known by staff for over a half a year, is alarming."
Voters For A Fair Arena Deal was created in October of 2013 by members of the community in and surrounding the City of Sacramento to advocate for a responsible contribution towards an arena proposal to keep the Sacramento Kings in our city, and to ensure that the voters of Sacramento have the final say over any use of public resources towards such a project.
The city, several council members and some fan groups have conducted a series of "town hall meetings" on the arena project – but has failed to disclose the real costs at any of them.   Read the 10 Principles of a Fair Arena Deal here.