Last night by a rather overwhelming margin voters in the 23rd State Senate District voted to elect Mike Morrell as their next State Senator.  For the past few years Morrell has been serving in the State Assembly, where he established himself as one of the most articulate conservatives in the lower chamber.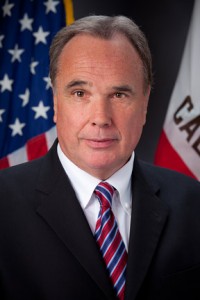 I have had the pleasure of knowing Mike and his family for many, many years — going back to my involvement as State President of the California Republican Assembly too many years ago — and through our mutual involvement and support of the Clarement Institute.  Mike is strong, principled leader.  His political philosophy is well thought out, and he actually articulates it in his official Assembly biography — saying, "…that government is to be our servant, not our master, and that principles – political, economic, and moral – do not change. The right to private property, the gift of free enterprise, and government by consent have built and preserved our way of life, and we must uphold this foundation to make California and America great."
While Mike has a lifetime of very practical life experiences that span from his success in growing and maintaining a successful small business in California — to being a stunningly awesome best friend to his wife of decades, Joanie, and father to some amazing kids (it's hard to believe their youngest is now in college – time flies!)
Because Morrell has served in the legislature for well over three years now (he was first elected in 2010) he is known to the Capitol political community.  For those who want to understand and appreciate Mike, the highest complement I can pay him is that he is a citizen legislator in the model of now-Congressman Tom McClintock.
You can be sure as he navigates his way through the choppy policy waters of the State Senate that he will be relying on his principles, and the Constitution, to help guide his decision making.
The fact that Morrell ultimately "cleared the field" of any meaningful Republican opposition (in what is a relatively "safe GOP" seat) is a testament to his hard work and his popularity within his Assembly District, which overlaps a major chunk of the State Senate seat.  A more "moderate" Republican was recruited into the race — Lonni Granlund.  But frankly her candidacy never caught fire — which I think in no small measure was due to the huge head-start that Morrell had from having worked his district so well for so long.  And of course Mike is nothing if he is not a tenacious campaigner.
Morrell will take the seat formerly occupied by moderate Republican Senator Bill Emmerson.  Emmerson was looked to as a Republican who was willing, under the right circumstances, to vote with Democrats on such controversial items as a $2.3 billion car tax extension, and enacting a brant new consumer tax on lumber.  Emmerson abruptly left the Senate a couple of months ago, in a surprise move, and now serves in a very lucrative position with the California Hospital Association. Of course the changing up of any one legislator does not rock the institution, let along one from the super-minority party.  But to the extent one tracks on such things, replacing Emmerson with Morrell is a decided rightward shift.
Congratulations to Senator-Elect Morrell and to his entire campaign team of professionals and volunteers.  A solid win!