Since the early 1960's the Orange County Lincoln Club has been a major player in local, state and national politics. Since it's beginnings, launched under the leadership of iconic Orange County business pioneers like Walter Knott, the founder of Knott's Berry Farm, Si Flour of the Flour Corporation and Arnold Beckman of Beckman Instruments, the Club has been an a key influencer in California politics. The Club played key roles in the successful candidacies of Richard Nixon, Ronald Reagan, Pete Wilson, George Deukmejian, the recall of Gray Davis and the subsequent election of Arnold Schwarzenegger. John Wayne was a member — need I say more?
The point I am trying to convey is that the Lincoln Club, with it's storied history, and track record of targeted but meaningful political engagement, is a big deal in Orange County. So it was not a small thing when this group, which has a history of generally avoiding involvement in Republican on Republican primary races, a couple of months ago endorsed Newport Beach City Councilman Keith Curry for the State Assembly in District 74. And it's a big deal that last week by a unanimous vote the group revoked their endorsement of Curry.
Why did the Lincoln Club endorse Curry, who serves on the Newport Beach City Council, and has been active in Republican politics for decades? After all, he is in a race that includes two others Republicans — Matt Harper, currently the Mayor of Huntington Beach and another longtime conservative activist, and Emmanuel Petrascu, District Director for neighboring Assemblyman Travis Allen. No doubt the answer lies in personal relationship, and involvement with the Lincoln Club itself. Curry is an actual Board Member of the Lincoln Club, and has been a member for many, many years. He also has some close friends in the leadership of the club, who are passionate in their advocacy of him. Curry has also established himself as the front-runner in the race, having quickly jumped into a vacuum created in a short-primary when the incumbent, Allan Mansoor, made a late decision not to seek re-election and run for another office. Curry's raised a lot more money than Petrascu, and Harper's fundraising has been anemic. Curry also has an impressive array of endorsements. So it is not hard to understand the Club's decision to endorse Curry and tell the voters that he is their guy. But why would they suddenly, and overwhelmingly pull that endorsement?
Enter the Lincoln Club's "line in the sand" against the pervasive, negative impact of public employee unions on California elections and public policy — the Union Free Pledge. Years ago the Lincoln Club decided to adopt a policy that they will not endorse candidates for office that do not sign this pledge:
"The Lincoln Club of Orange County believes that the problem of public employeeunions and their corrupting influence at all levels of government must be taken soseriously, that the Club will not endorse a candidate who does not sign the followingpledge:
I, ____________________________, will not accept campaign contributions from public employee unions."
As a Lincoln Club member myself, I can share that Keith has been a vocal critic (with anyone who asks him, and anyone who will listen to him) of that pledge and policy. If you want to hear a debate on the policy between Curry and Mark Bucher, then Treasurer and current Executive Committee member of the Club, that can be found here.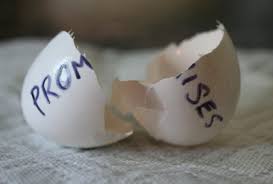 That said, Curry signed the pledge. Curry got the endorsement, and used the endorsement.
But then, according to my sources, Curry decided to reach out to the Orange County Professional Firefighters Association, a public employee union, and asked them for their endorsement and for financial support. The firefighters subsequently obliged, on both counts. A couple of weeks ago Curry reported depositing a $2,000 contribution from that particular union.
I saw the contribution as soon as it was reported, and reached out to both the Club and to Curry. The work back from the club was, "we are looking into it."
Curry called me back right away and told me, before we got into a short impromptu debate over the policy (which I support), that, "the leadership of the Club is okay with me contributing those funds to another candidate, which is what I intend to do."
I scratched my head at that. But then picked up from sources that there was a growing controversy within the club about Curry's violation of his pledge. There were attempts, I am told, to try to resolve the situation by encouraging Curry to return the funds — apparently to no avail. Fast forward to last Thursday morning, where the Club's Board of Directors, without any attempt at the meeting by Curry or his supporters to stop it or object, unanimously voted to revoke the endorsement.
So what does this all mean?
Well first and foremost, kudos to the Lincoln Club. Whether you agree or not that candidates should take contributions from unions, there is no doubt that the Club currently has that policy — and enforcing that policy demonstrates a level of integrity that is important to the credibility of an organization. That mitigates someone a prominent local candidate (and Club board member) extending the digital salute to the organization.
As for Curry's campaign — Curry had the benefit of the endorsement when it mattered the most (a disgruntled LC Board Member told me that, "Curry used the Club endorsement until getting union money mattered more, then threw us to the curb."). And frankly Republican voters are unlikely to know that this prominent endorsement was yanked. Unless they do find out, the impact is really minimal. As I mentioned above, Curry's opponents are not swimming in campaign cash, which limits their ability to tell this story to the electorate.
That said, as this story circulates amongst GOP activists, it will no doubt damped enthusiasm for his candidacy. I can tell you, for my part, that I am disappointed in Keith. For breaking his word. I don't usually expect that to happen until after one is elected to the State Legislature.