It is crunch time again. The time when things turn ugly in Sacramento and the Capitol sausage factory cranks into gear.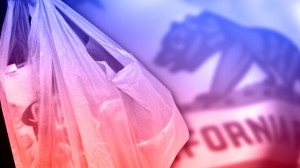 With only three weeks left in the 2014 legislative session and hundreds of bills yet to review, we can't expect state legislators and staff fully vet, evaluate, and get a clear understanding of every bill that comes up for a vote.  This is the time of the year, when deceptive and special interest language gets inserted into bills that inevitably come to bite the consumer for years to come.
One such example is Senate Bill 270, by State Senators Alex Padilla (D-Pacoima), Ricardo Lara (D-Huntington Park/Long Beach) and Kevin de Leon (D-Los Angeles), which is up today for a key vote in the Assembly Appropriations Committee.
On its face, SB 270 is intended to protect marine life by banning plastic bags and mandating a minimum 10-cent fee on all paper bags. But when you dive into the language of the bill, it becomes obvious it is nothing but a pay-off to some very powerful special interests.  Consider:
SB 270 bans plastic bags, but allows for narrowly defined other plastic bags to made of "plastic film" and be made of a minimum of 40 percent post-consumer recycled material.  Plastic bags that are thicker than the ones used today.  There are currently two manufacturing companies in California that can make these plastic bags and one of them (Command Packaging) resides in the district of the next Senate Pro Tem – Kevin de Leon.
SB 270

mandates

a minimum 10-cent fee on all paper bags with no price cap.  The price is determined by the grocery store owners, who can raise prices randomly over night. In addition, not a penny from this fee goes to help the environment, for global warming research or even to the state general fund –  All the money is kept by the grocery store owners.  SB 270 provides the grocery store owners with hundreds of millions in annual profits (no wonder the California Grocers Association is soooo supportive).
SB 270 pretends it simply wants a consistent statewide law on bags. This argument is a half-truth.  Under SB 270, the 120 cities that already have plastic bag bans are grandfathered in; so if this bill gets signed by the Governor, there will be 121 different versions of the plastic bag ban.
Why is SB 270 not in the Senate side of the state legislature? Why is it being heard in the Assembly first?  This is your typical "gut-and-amend" maneuver, where the original language has been replaced with new language and the legislation morphed into something new.
SB 270 provides a total of $2 million for other manufacturing companies to "retool" in order to adopt these new rules.  Yet according to the owner of Command Packaging, the initial investment needed for "retooling" will be $8 million per manufacturing line.
It's outrageous that we need a law that mandates consumers fund a special pay-off to grocery store owners. Supermarkets already have the power to charge a fee plastic and paper bags. Finally, how do paper bags hurt marine life when it's made of recycled material, are compostable, and recyclable? And how hypocritical is it to protect the environment by simply replacing one plastic bag with another?
SB 270 is the poster child for the perception that laws are disgustingly made like sausage. More light needs to shine on SB 270, which deserves to die a quick and certain death due the deceptive nature of this bill.