Scott Peterson murdered his eight-month pregnant wife, Laci, in 2002. In 2004 a jury convicted Peterson of first-degree murder in the death of Laci, and of second-degree murder in the death of the unborn baby the couple had named "Conner."
Pro-abortion advocates have insisted for decades that unborn babies are not alive.
However, Planned Parenthood is now accused of the illegal trafficking of aborted baby organs, following the release of several videos showing Planned Parenthood doctors casually discussing the sale of aborted baby body parts with bio-tech reps. The Planned Parenthood doctors and senior medical directors discussed using "partial-birth abortion" techniques to deliver some of these organs intact, rather than crushing them during the abortion procedure, while they negotiated with bio-tech company reps.
These videos make very clear that the organs and tissue from aborted babies are being treated with the same medical care and precision as still-beating human hearts, kidneys and livers, carefully extracted from recently deceased car-crash victims, which are whisked away in ambulances to awaiting patients.
If Scott Peterson can be convicted of the murder of his unborn child, why can't Planned Parenthood? How can Planned Parenthood get away with manipulating babies still in the mother's womb, while they are alive, to improve the outcome of the organ harvesting after the abortion?
The Investigation
The investigative journalists released the first video July 14, showing Dr. Deborah Nucatola, the Senior Director of Medical Services at Planned Parenthood since February of 2009, as she discusses selling hearts, lungs, livers and even the muscles of aborted fetuses while eating and drinking wine at a restaurant.
Planned Parenthood officials claim the videos a "smear campaign," and deny they broke any law.
The second video is of Mary Gatter, a senior medical director with Planned Parenthood in California. Also at a lunch meeting with actors posing as representatives of a biotech firm, Gatter is asked questions about the possibility of purchasing fetal organ tissue from Planned Parenthood clinics. Gatter discusses various prices of aborted baby body organs and tissue, and offered that prices for a baby's liver, head or heart are negotiable. Gatter also offers to talk with the Planned Parenthood abortion practitioners about altering the abortion procedure to better preserve the organs and tissue for sale, after the baby is killed in the abortion, just as Dr. Nucatola did.
The third video was released of Planned Parenthood doctors, Katherine Sheehan and Savita Ginde casually discussing the sale of aborted baby body parts, while negotiating, and making the arrangements. In the fourth video the undercover investigators  show an abortion doctor "negotiating a fetal body parts deal, agreeing multiple times to illicit pricing per body part harvested, and suggesting ways to avoid legal consequences."
Under federal law, it is illegal to sell fetal tissue.
Last week, at the behest of StemExpress, a bio tech company at the heart of the case, a California judge issued a temporary restraining order halting the release of more videos made at an annual meeting of abortion providers.
Judge William H. Orrick, III, an Obama appointee, was also a major Obama donor and bundler for the Obama presidential campaign, and raised at least $200,000 for Obama, and donated $30,800 to committees supporting him, according to Public Citizen, the Federalist reported.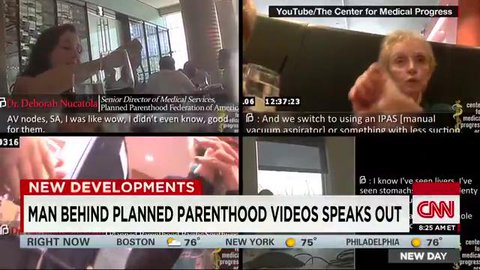 Undercover Sting Operation Reveals Intact Babies 
Undercover investigator David Daleiden, with the Center for Medical Progress, went on CNN last week to explain that the reason StemExpress has gone to such extremes to suppress the video he took of its CEO on May 22. Daleiden said it is because the company doesn't want anyone to know it bought whole intact dead babies from Planned Parenthood, Breitbart reported.
"In a meeting with their top leadership, they admitted that they sometimes get fully intact fetuses shipped to their laboratory from the abortion clinics they work with, and that could be prima facie evidence of born alive infants," Daleiden said. "And so that's why they're trying to suppress that videotape and they're very scared of it."
"On May 22, Daleiden and his team had lunch with StemExpress CEO Cate Dyer and other senior personnel from the company that is the main buyer of freshly killed baby parts from Planned Parenthood. As the Center for Medical Progress has released videos, four so far, it is certain that anyone who met with Daleiden, who was posing as CEO of a fictitious company called BioMax, would become worried about what they might have said. Apparently StemExpress talked about things that may shock America and any future stockholders of the as-yet privately held company."
Lawmakers Intervene
Rather than investigating the allegations against Planned Parenthood, California Attorney General Kamala Harris is going after the video creators, Center for Medical Progress. Harris is running for US Senate in the seat being vacated by far-left Senator Barbara Boxer.
Assemblyman Jim Patterson introduced legislation that would eliminate state funding for any clinic in California, including Planned Parenthood, that provides fetal tissue for research.
The Fetal Tissue Exploitation Prevention Act was introduced Monday in response to the undercover videos showing Planned Parenthood officials, casually discussing the practice of providing aborted babies in exchange for money.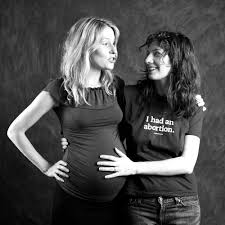 "If Planned Parenthood's goal is honestly to provide care for women, let them prove it by ceasing the barbaric practice of providing fetuses for dismemberment. This practice has nothing to do with the mammograms, prenatal care and other important screenings that actually have an impact on women's health in our state," Patterson said. "This is a slippery slope that has the potential to become an immoral landslide if we continue to allow these transactions to occur."
According to the CA Department of Health Care Services, California Planned Parenthood providers received $230 million in state funds to from 2012-2013.
Assemblyman Patterson said he has introduced a bill Monday that will "prohibit taxpayer funds from supporting any facility that is engaged in providing cadavered fetal tissue for research purposes."
"To investigate the Center for Medical Progress for possible wrong-doing, but ignore the possibility that Planned Parenthood is selling body parts, would be wickedly irresponsible and selective," Patterson said. "It is our hope that AG Harris will do what is morally right in this situation and revoke Planned Parenthood's free pass to dismember babies for cash."
Aren't late-term abortions and fetal homicides the same thing, as far as the unborn baby is concerned? The ugly truth is the only difference is the mother's intent. If the mother deems the unborn child worthless, regardless of how far along she is in the pregnancy, then it is. In California, there is a "fetal homicide" statute that states when a pregnant woman's unborn child is killed, prosecutors can seek a murder charge. However, California does not recognize unborn children as victims during certain periods of their pre-natal development; 29 other states' laws cover an "unborn child," in utero from conception onward, without regard to age, health, or condition of dependency.