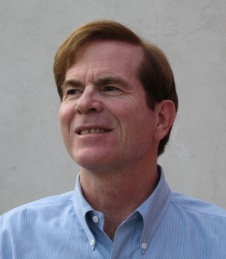 Arnold Steinberg, a political strategist and analyst, is the author of graduate texts on politics and media.

USA Today reported nearly five months ago that the visionary and brilliant libertarian entrepreneurs Charles Koch and David Koch and their team had identified five presidential candidates with the "right message and a good chance of getting elected." Those five were Wisconsin Gov. Scott Walker, former Florida governor Jeb Bush, and U.S. Senators Ted Cruz (Texas), Rand Paul (Kentucky) and Marco Rubio (Florida).
About the same time, I had discussed the growing field of possible candidates with leaders of the conservative movement, and also conservative journalists and elected officials. Several focused on Walker because "he took on the unions…and we need a governor, not a senator who hasn't run anything." Some hoped that Walker or someone else would unite conservatives, because "splitting the conservative vote will give it to Bush." Two Members of Congress liked Sen. Cruz, "because he is intelligent and principled, but he can be abrasive, and don't tell anyone I'm for him." All thought that Rand Paul "was off to a good start but was unrealistic on national security ." Others criticized "Sen. Rubio for ingratitude toward movement conservatives who helped elected him."
Trump would not run, I was told; if he ran ("just for publicity) his candidacy would not matter and end quickly. No one was taking Ben Carson ("really intelligent but he has no business running for president") seriously. As for Carly Fiorina, "she lost her Senate race, why is she running?" On the Democrats, most felt the media would cheer Hillary toward an easy nomination.
Since then, Hillary has alienated the mainstream media. Faced with a serious investigation of her conduct at the Department of State, she also has likely antagonized government investigators with her flippant jokes. She faces another hearing on Benghazi, also the subject of an upcoming movie. It's even possible Joe Biden, with the tacit approval of the Team Obama, might challenge her. Regardless, she is damaged goods. Her party's hope for 2016 is long-term demographics favoring the Democrats in presidential elections.
Among Republicans, Trump is in first place, and his "ceiling" keeps rising. As Trump would say, he knows how to build buildings. Ideological Republicans don't get it: there is no reason for hedge fund managers to get a tax break. What happens now that Trump has taken the pledge? Unless other candidates withdraw and winner-take-all rules are changed quickly to proportional voting, Trump could win the nomination with successive pluralities. But as Trump recently said, he wishes the elections were now. His marathon coverage is unsustainable and momentum is a two-way street.
Carly Fiorina has impressed voters with her persistence and eloquence. An outsider, her message is conservatism and competence. Perhaps more compelling is soft-spoken Ben Carson who, according to a just released poll, is now the only candidate who would defeat Trump in a hypothetical two-way race.
Where are we today?
First, we can exclude Jim Gilmore, Lindsey Graham, Bobby Jindal, George Pataki, Rick Perry, and Rick Santorum, and probably Mike Huckabee, unless he does remarkably well in the next debate.
Second, neither Chris Christie nor John Kasich has a clear path toward Establishment Republicans, because Bush's pride and money will keep him in the race. With Trump in the race, Christie is no longer ostracized as a bully. In a normal electoral vote paradigm, Kasich would be nominated (Ohio), with the much younger Rubio as running mate (Florida).
Third, the Kochs' Big Five are in disarray.
Walker. Once he compared his confrontation with Wisconsin union goons to doing battle with ISIS, I knew it was over, but I hoped I was wrong. At times, he seems apathetic. He repeats talking points so rapidly, you do not remember what he said. In the first debate he said abortion should not be allowed, even if to save the life of the mother. He will not be nominated.
Bush. In announcing, Bush said he was his own man but never stops talking about his father and brother. He is forever apologizing for what he says or how he says it. He has $100 million because his name is Bush. Ask Gov. Meg Whitman if money can buy you love. He will not be nominated.
Cruz. Highly intelligent and admirably principled, he has a well-funded campaign. Where Trump's personal attacks are seen as performance art, Cruz's tough rhetoric on issues is seen as strident. He excels when he takes a stand, for example, defending religious liberty. He hopes Trump would falter, and he could pick up the pieces. That may be drawing to an inside straight.
Paul. Like Jack Kemp, Rand Paul showed how to reach beyond the traditional base. I wanted him to succeed. But Ron Paul has been sabotaging his son's campaign by rationalizing the terrorism in Paris, praising Obama's Mideast policy and supporting the Iran deal. All this raises the question of whether Rand has inherited the gene for insanity. He will not be nominated.
Rubio. He is the only candidate of the Koch Five most likely to run the distance, or become the vice presidential nominee. It's too late to add gray to his hair, so he must slow down his delivery, He is least mistake-prone of all the candidates, but he seems programmed rather than authentic.
When you look at some of these impressive candidates, how do you explain their poor performance? One might speculate about the void: where is the strategist who has the access, and trust and confidence of the candidate, in order to tell him or her what needs to be said. How can a campaign for the presidency look like amateur hour? For example, is it too much to ask why an unshaven Scott Walker is doing television interviews?
If there were a "vast-right wing conspiracy," what should the conspirators do? Look at the candidates who have been neglected but could get the nomination – Trump, Carson, Fiorina, Rubio, Kasich. Try to get movement conservatives in those campaigns now. I don't mean advance men and schedulers. These candidates need at least one in-house link to the conservative movement – someone credible with an institutional memory and a deep and nuanced knowledge of issues and politics, strategy and media.