Here's a breaking bizarre news story, the result of an 
Associated Press Investigation
 just released today (Thursday, 11/5/15).  Apparently CA Governor Jerry Brown sought and received extensive geological services from a government agency, mapping out the prospects for finding oil on his family's land.  According to this write-up of the facts by Breitbart, these services are normally never available to private individuals.  Of course, Brown's push to all but outlaw the use of fossil fuels makes this story even weirder.
Here's the Breitbart story:
http://www.breitbart.com/big-government/2015/11/05/shock-jerry-brown-used-state-experts-to-seek-oil-on-family-land/
SHOCK: JERRY BROWN USED STATE EXPERTS TO SEEK OIL ON FAMILY LAND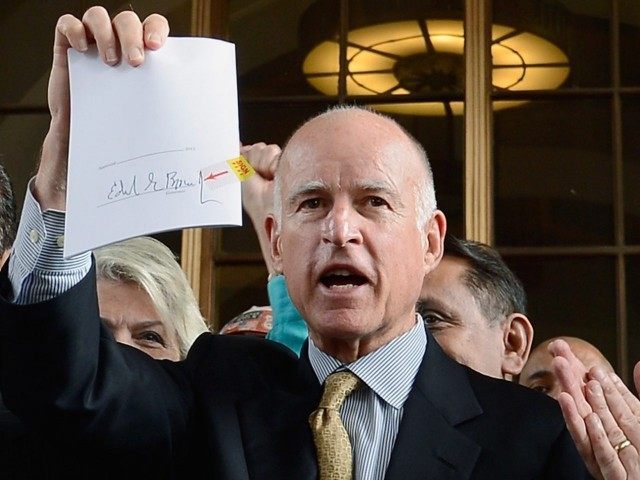 Kevork Djansezian / Getty
California governor Jerry Brown used state experts to prepare a 51-page report on the prospects for oil development on his family's private land in Northern California, according to anAssociated Press investigation released early Thursday morning.
"Senior staffers in the state's oil and gas regulatory agency over at least two days produced a 51-page historical report and geological assessment, plus a personalized satellite-imaged geological and oil and gas drilling map for the area around Brown's family ranchland near the town of Williams," the AP reported.
Brown's office declined to comment, referring the AP instead to the California Division of Oil, Gas and Geothermal Resources, which said that the agency had responded to the governor's request for information as it would have for any other citizen.
Oil company executives and industry executives found that hard to believe, however: "they never heard of regulators carrying out and compiling that kind of research, analysis and mapping for private individuals."
Roland Bain, a petroleum geologist, told the AP: "Anyone calling in for help is not going to get that."
Others who saw the maps of Brown's property praised their detail, calling them "beautiful." The AP used the state's open records law to obtain the maps, as well as email correspondence confirming the governor's unusual request.
The state's experts ultimately concluded that the prospects for oil on the Brown ranch were "very low," the AP notes.
The AP was tipped off to the research done for the governor by documents that emerged in a lawsuit by Kern County landowners alleging that Brown was allowing the oil industry to evade state laws protecting groundwater from contamination.
It is illegal for politicians to use state employees or resources for personal benefit.