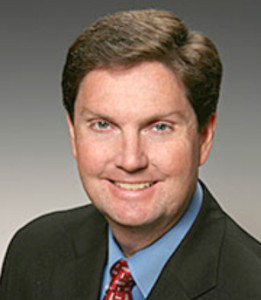 The South Coast Air Quality Management District is one of the state's most powerful and least accountable government agencies. It enacts and enforces air quality rules and regulations affecting millions of people and thousands of employers in Los Angeles, Orange, San Bernardino and Riverside counties. From its enormous, gleaming headquarters overlooking the 57 Freeway in Diamond Bar, the AQMD's power and reach extend from oil refineries to manufacturing facilities down to neighborhood gas stations, leaf blowers and beach fire pits. It sustains itself with money harvested from fees for permits businesses are compelled to obtain and fines AQMD regulators levy on those businesses.
The American system of government is based on the separation of the legislative, executive and judicial powers into independent branches. The separation creates checks and balances. Yet, the AQMD combines those branches within itself. It makes the rules, enforces those rules, and adjudicates disputes about its rules.
Government's purpose is to secure our liberties, but the AQMD submerges everything – liberty, opportunity, common sense – to a pursuit of environmental policies verging on the maniacal. It's ham-fisted attempt to ban beach fire rings in Orange and LA counties in the name of "public health" is only the most comical and public example. Year-in and year-out, AQMD regulators and inspectors make life miserable to Southern California job-creators.
Given its bent toward destructive economic behavior, it's imperative we have as many voices for freedom and restraint on the AQMD Governing Board. One of Orange County's two representatives is Miguel Pulido, the Democratic mayor of Santa Ana. Pulido was first appointed to the AQMD Board more than a decade ago to represent Orange County's 34 cities.
Time and again, the voters of Orange County have entrusted the governance of their cities to conservatives who believe government should secure liberty and foster free enterprise. It is long past time those were also the top priority of their cities' representative on the AQMD Board. Unfortunately, during his decade with the AQMD, Pulido has been captured by the mindset of AQMD bureaucrats, vowing to do "whatever is necessary" to achieve an emission-free utopia powered by solar, wind and other "renewables", ignoring all market forces and driving up the costs of all goods and services. The AQMD just knows better than all of us, and the middle class and poor can just pay the cost for their utopia.
As the years pass, Pulido serves his own interest more and Orange County's less. Each AQMD Board member has a nearly $40,000 budget for a policy assistant – a post Pulido has given to his brother who works at the family muffler shop. Since being appointed to the AQMD in 2005, Pulido has driven an alternative-fuel car provided to him for FREE by the pollution agency, allowing him to drive for Free in the Toll Roads and Car Pool lanes whizzing by the average working person sitting in gridlock paying $3 a gallon for gasoline. At the same time, he "has a $500 monthly car allowance and has received $232 in mileage reimbursements from the Orange County Transportation Authority since November 2012," according a June 2014 report by the Riverside Press-Enterprise.
Enough.
Ten years is long enough for anyone to serve on the AQMD Board. It is high time Orange County cities were represented by a conservative councilmember who will be an advocate for government restraint and a vigilant sentinel for our liberties in the face of AQMD over-reach; whose primary interest will be serving the public interest. Lake Forest Councilman Dwight Robinson is that person, and representatives of Orange County cities tonight have the opportunity to thank Miguel Pulido for his long service and replace him with a fresh perspective.
Councilman Robinson is a businessman and entrepreneur who understand the modern world economy and the necessity of enabling Southland businesses to compete and grow free of destructive regulation by uncomprehending government bureaucrats. From his businesses in the LA Harbor to Lake Forest, Dwight has seen the untold cost on the goods and services average people consume caused by bad regulation. The AQMD badly needs the voice of this self-described "serial entrepreneur" who understands that robust economic growth is necessary for a healthy environment.
The representative for Orange County cities on the AQMD Board of Directors should advocate for air quality rulemaking in which free enterprise and common sense are the paradigms. Miguel Pulido is not that voice. As a fellow City Councilmember and the Orange County Republican Party Chairman, I ask my colleagues from cities across Orange County to support, limited government, free enterprise and small business in our cities by selecting Dwight Robinson to represent us with the South Coast Air Quality Management District.