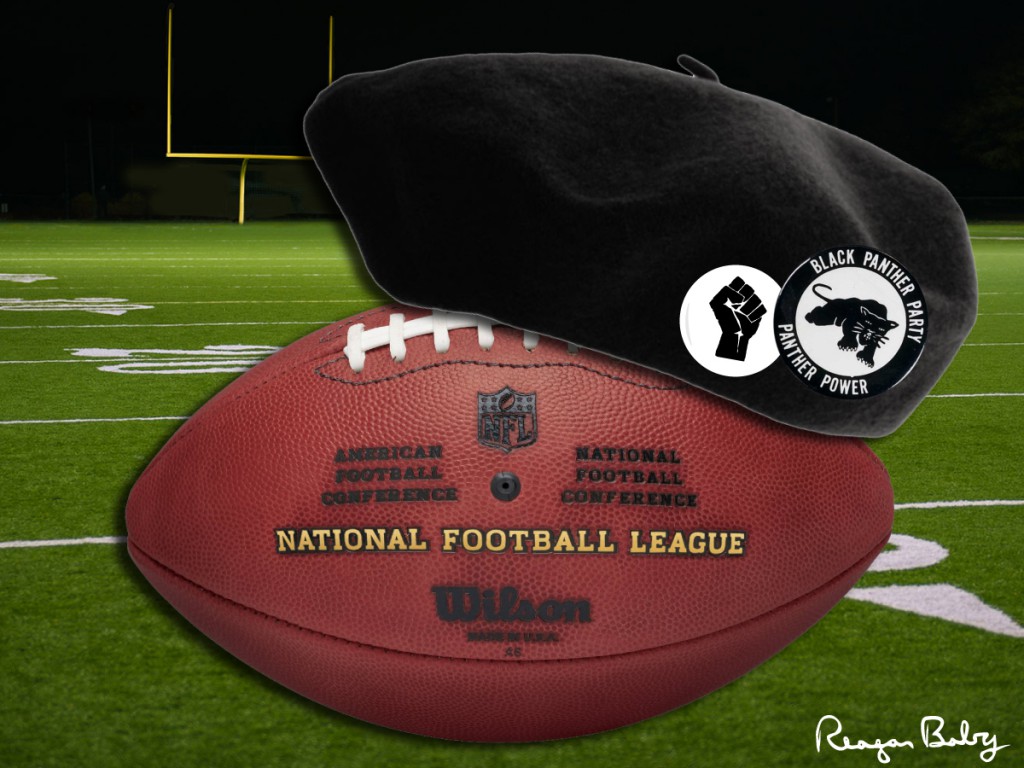 By Katy Grimes and Megan Barth
"Hands up don't shoot" was a lie. The phony "Black Lives Matter" movement exists solely as a tool for Democrats to create civil unrest and racial divide when they need votes and are recent, million dollar benefactors of Beyonce and JZ.
Advocacy of violence against police and black racism are now considered hip–so hip that PepsiCo and the NFL thought it worthy to give these dangerous themes an audience of 115 million people.
Why else did Beyoncé Knowles release a music video right before her Super Bowl performance of the race-baiting song "Formation," showing police officers harassing young black people and "Stop shooting us" graffiti? During the Super Bowl performance, Beyoncé's dancers dressed in Black Panther costumes and formed an X-shape in tribute to radical, black activist Malcolm X. Her dancers were seen giving the black power salute while holding up a sign reading, "Justice for Mario Woods."
Why?
Mario Woods
Mario Woods, a black man who lived in San Francisco, had an extensive juvenile record involving firearms and gang activity and spent nearly all his adult life in prison.
On December 2, Mario Woods was suspected in a stabbing. According to police records, officers arrived to find Woods at a T-Third San Francisco Municipal Railway stop, holding a bloody knife and with blood on his clothes. The officers said Woods moved toward an officer while still armed with a knife, prompting the officers to open fire.
The ACLU, lawyers, and the family of slain Mario Woods have been demanding a federal investigation into the police shooting. Lawyers representing the Woods family have called it a wrongful shooting, although video shows Mario Woods was allegedly armed at the time of the incident with a knife.
The U.S. Department of Justice just launched a review of the San Francisco Police Department in response.
Contrast that with slain white woman Kate Steinle, who was fatally shot on San Francisco's Pier 14 in July 2015, by an illegal alien, Juan Francisco Lopez-Sanchez, whose criminal history includes seven prior felony convictions and five deportations.
Steinle was walking on Pier 14 in San Francisco with her father on July 1 when she was shot dead.
Within the hour, police arrested Juan Francisco Lopez-Sanchez, a five-time-deported illegal alien.
No DOJ case was opened to investigate why the five-time deported Lopez-Sanchez was in San Francisco, a sanctuary city.
Biased Media Sympathies
NBC Bay Area reported, "The family of Mario Woods, who was shot and killed by San Francisco police officers last month, is urging the U.S. Department of Justice to examine whether there is pervasive racism in the policies and practices of the city's police department."
"Adante Pointer, another attorney in Burris' office, played one of the videos again at Monday's news conference," NBC Bay Area reported. "This is not just an incident but a person executed in broad daylight on a public street," Pointer said.
San Francisco Supervisors, London Breed and Malia Cohen, called for a federal investigation into Woods' shooting and other supervisors publicly apologized to the family while also calling for a review of use of force policies.
After Katie Steinle was gunned down in front of her father, and upon her murderer's arrest, San Francisco's KGO reported, "The man accused of killing a woman at Pier 14 in San Francisco walked into court Wednesday looking thin and frail."
Not one public official from San Francisco offered an apology to Kate Steinle's family. Adding insult to injury, President Obama made the murder political, and blamed it on Republicans.
"It's because of the political efforts of Republicans that we have not been able to make the kind of investment that we would like to make in securing our border and keeping our communities safe," White House press secretary Josh Earnest said in a statement on behalf of the President, as he blamed Republican lawmakers for Kate Steinle's death.
"Significantly, President Obama has not asked the Justice Department to investigate if Kate Steinle's civil right to public safety was violated by the sheriff, the mayor, or San Francisco supervisors for failing to take positive actions to defend the rights of citizens against violence perpetrated by illegal immigrants," Michael Bargo at the American Thinker reported. "In fact, San Francisco officials continue to defend their policy of ignoring the 1996 Immigration Act, even though sanctuary status is a violation of Federal law."
San Francisco's Sanctuary City policy is to refuse to "honor U.S. Immigration and Customs Enforcement (ICE) detainers unless they are supported by a judicial determination of probable cause or with a warrant of arrest."
However, as Hans von Spakovsky noted in an article in The Daily Signal, "it was the Obama administration that announced in 2010 that it would not sue sanctuary cities that refuse to cooperate with the federal government on immigration enforcement.
It was the Obama administration that axed a program that made it easier for immigration authorities to find and deport illegal immigrants who had committed local crimes."
Kate Steine's family had to sue San Francisco Sheriff Ross Mirkarimi, the U.S. Immigration and Customs Enforcement, and the Bureau of Land Management for some justice.
Black Panthers
"In light of the passion with which so many screaming youngsters in attendance rocked and gyrated orgasmically to Beyoncé's every move and word, it's worth taking a moment to consider exactly who the Black Panthers were, and what did they do to deserve such a tribute from the lovely Bey," Daniel Greenfield wrote this week. "Portraying law-enforcement officers as the indisputably racist agents of a racist nation, the Panthers regularly tried to defy and provoke police—"pigs," as they contemptuously called them—by appearing in public places carrying loaded firearms. On May 2, 1967, for instance, more than two-dozen Panthers brandishing guns famously walked into a meeting of the California State Assembly to protest a proposed piece of legislation."
Why did the National Football League and PepsiCo allow Beyonce's outrageously themed performance, and why did they allow her dancers to dress like Black Panthers? The Black Panthers hated America, detested capitalism and revered Communism. "They made Mao Zedong's iconic Red Book required reading for all their members, and sold copies of it to students at UC Berkeley to raise funds for the purchase of shotguns. And for guidance in how to establish revolutionary socialism in the United States, the Panthers studied the works of Karl Marx, Vladimir Lenin, Che Guevara, Ho Chi Minh, and Frantz Fanon. Historian John Patrick Diggins writes that the Panthers "adopted a 'Marxist-Leninist' amalgam that succeeded in combining nationalism with socialism, preaching self-determination along with class struggle."
The only conclusion one can draw is that Democrats are relying on the greatest lie ever told—"hands up don't shoot," in order to protect and dismiss lawlessness and disorder, and to further parrot "institutional racism" in order to get blacks to vote for Democrats in 2016. Whether it's Bernie or Hillary, Beyonce or the Black Panthers, the NFL or Pepsi, marxism is center stage, while the rest of us spectators are left with mouths agape, wondering how our American Superbowl has been turned into a a political football.  Perhaps next year they will invite Code Pink?  Pink vaginas. Maybe that is what the game of football is missing…just don't forget the glitter bombs.
Megan Barth is the founder and proprietor of ReaganBaby.com, a nationally recognized political commentator and woman's advocate.  She has appeared on NewsMax TV, One America News Network, America Trends with Dr. Gina, The Blaze Radio, and has regular weekly appearances on a variety of nationally syndicated radio shows.
Katy Grimes is an investigative journalist, Senior Correspondent with the Flash Report, and Senior Media Fellow with Energy and Environmental Institute. A longtime political analyst, she has written for The Sacramento Union, The Washington Examiner, Watchdog.org, The Pacific Research Institute's CalWatchdog, The San Francisco Examiner, The Business Journal, E&E Legal, The Sacramento Bee, Canada Free Press, and Laura Ingraham's LifeZette, and can be heard regularly on many talk radio shows each week.