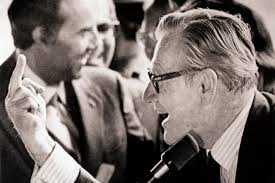 By Megan Barth and Katy Grimes
"A lot of the other candidates have gone out of their way to smack him (Trump) with a two-by-four and said some really nasty, vicious things.  I've sung his praises. He's bold, he's brash, and I think the support he's gaining right now in the polls is because people are looking for someone willing to stand up to Washington."
~Senator Ted Cruz
Several recent news articles reported a number of Washington D.C. Republicans have told Bret Baier at FOX News that they may vote for Hillary Clinton over Donald Trump.
Self-described "lifelong Reagan Republicans" are appalled and repulsed by him, dismayed that the Republican Party let his potential candidacy happen. They are simply projecting their own failures and fears onto the leading GOP candidate because they have failed conservatism and now they are fearful because they are vulnerable.  Their power is threatened.  These blue bloods are not fearful of socialism gaining ground in this country. They are not fearful of a Hillary Clinton presidency and losing the Supreme Court.  They are fearful of losing their power to a populist, a capitalist, who has the cajones to call their bluff, who knows who they are; and, they are fearful of their own electorate–who have been lied to, betrayed, and used as political capital by these "lifelong Reagan Republicans" for decades.  Yeah, these Americans are angry and they have every right to be.  This beltway betrayal and incompetent, power-hungry politicians on both sides of aisle, are the reasons why many Americans–democrats, republicans, independents, blue collar, middle class, evangelicals, and minorities are supporting Donald Trump.
These republican fraudsters, who disguise their progressive appetite by campaigning as conservatives, have zero explanation or excuse on their direct role in: expanding the size of the federal government, entitlement programs, the $19 trillion debt, the funding and implementation of Obamacare, VA death panels, the expansion of outdated, corrupt visa programs which are endangering our country and taking jobs from American workers, and in their abject failure to build a freaking wall—the same wall which had been promised to Ronald Reagan when he granted amnesty to millions of immigrants.  So, when Americans hear Donald Trump talk about building a wall on the border, Americans trust that a builder will actually build a wall instead of talk about building a wall.  Winners do things losers won't do and the American people are tired of losing; they are tired of liars; and they are tired of being used.   If history is our guide, Americans of any gender or color, will vote for a leader who they can trust — and trust is at an all-time low between blue-blooded Americans and the blue bloods that sit in the halls of congress and the political hacks on their respective pay rolls.
Channeling The Ronald to Attack The Donald
Rockefeller Republicans and their operatives are using Saul Alinsky tactics against a member of their own party. These "conservatives" preemptively attacked and offered up a variety of headlines and narratives for their sympathetic and thankful leftist pundits and the press.
There were bogus claims of an endorsement by David Duke, the anti-Semitic former Ku Klux Klan leader, whereby John "can't we all just get along" Kasich released a campaign ad linking Donald Trump to Nazi Germany and Adolph Hitler. "Conservative" journos and pundits created something called the KKK effect with hopes to affect Trumps rise. USA Today even has a story this week, "Another Hitler? How world leaders see Donald Trump."
Yet Trump's endorsements from African Americans is impressive and diverse: former 2016 Presidential candidate Ben Carson, Azealia Banks, rapper, singer and songwriter, Omarosa Manigault, reality television show personality, and Baptist minister, Herschel Walker, retired NFL running back, Dennis Rodman, retired professional basketball player, Latrell Sprewell, retired NBA All-Star basketball player, Mike Tyson, professional boxer, Terrell Owens, retired NFL wide receiver, as well as the National Black Republican Association, to name just a few.
Where were those conservative voices when GOP moderates were continually nominated?
These saboteurs never used these tactics on Barack Obama in 2008 or 2012. Republican strategists were loathe to even mention Barack Obama's decades-long participation in Jeremiah Wright's black liberation theology church, his Chicago ties to slum lord Tony Rezko, his radical upbringing by his communist mentor, Frank Davis, or his controversial and missing college records.  If Mitt Romney wanted to address a national audience and call a candidate a fraud, 2012 was the perfect time to do so.  Instead, moderate Mitt remained quiet and lost, much like Moderate McCain.
Reagan was a novice politician in 1964 when he backed Barry Goldwater and was an insurgent in 1964 and 1976.  Reagan soon discovered that he wasn't welcome into the Republican Party as an insurgent, a common-sense conservative, a pragmatist; and, in turn, was personally attacked by his fellow Republicans. Reagan was referred to as stupid, dumb, and bumbling.  And the press furthered these attacks by calling him a clown, an extremist, and they also attacked his supporters.  Sound familiar? However, Ronald Reagan won the Cold War and branded the GOP and the conservative movement as the Party of Reagan, and now the Party of Reagan is using Reagan to shield themselves from their failures and their progressive voting records. Shameless and shameful.
Follow the Money 
Ryan Grim of the Huffington Post broke a  story on Sunday regarding 54 private jets arriving on an island off the coast of Georgia for the American Enterprise Institute's annual World Forum at Sea Island.  The Forum hosted technology CEOs, GOP party insiders and big donors hell bent and well funded to stop Donald Trump before he wins the Republican nomination.
As reported:
Google co-founder Larry Page, Napster creator and Facebook investor Sean Parker, Apple CEO Tim Cook, and Tesla Motors and Space X honcho Elon Musk all attended, the website reported.
Also on hand were Senate Majority Leader Mitch McConnell (R-Ky.), Republican elder statesman Karl Rove, House Speaker Paul Ryan, GOP Sens. Tom Cotton (Ark.), Cory Gardner (Colo.), Tim Scott (S.C.), Rob Portman (Ohio) and Ben Sasse (Neb.), who recently made news by saying he could never support Trump.
The House was also represented by Energy and Commerce Committee Chair Fred Upton (Mich.), Rep. Kevin Brady (Texas) and Kevin McCarthy (Calif.), sources told the website, along with leadership figure Cathy McMorris Rodgers (Wash.), Budget Committee Chairman Tom Price (R-Ga.), Financial Services Committee Chairman Jeb Hensarling (Texas) and Diane Black (Tenn.).
Philip Anschutz, the billionaire GOP donor whose company owns a stake in Sea Island, also attended, as did Arthur Sulzberger, publisher of The New York Times.
"A specter was haunting the World Forum–the specter of Donald Trump," William Kristol, editor of the Weekly Standard, wrote in a report from the conference, borrowing the opening lines of the Communist Manifesto.
"There was much unhappiness about his emergence, a good deal of talk, some of it insightful and thoughtful, about why he's done so well, and many expressions of hope that he would be defeated. The key task now, to once again paraphrase Karl Marx, is less to understand Trump than to stop him."
The DNC can't explain the difference between a progressive and a socialist, but maybe a better question for the GOP is: how do you tell the difference between a Progressive and a Rockefeller Republican? I guess it depends on who is writing the checks and who is cashing them.  These republicans are destroying the GOP.  Common sense and conservatives are trying to save it, so for once, get out of the way, and let the party of Reagan be restored and given to its' rightful owners….the people.
Megan Barth is the founder and proprietor of ReaganBaby.com, a nationally recognized political commentator and woman's advocate.  She has appeared on NewsMax TV, One America News Network, America Trends with Dr. Gina, The Blaze Radio, and has regular weekly appearances on a variety of nationally syndicated radio shows.
Katy Grimes is an investigative journalist, Senior Correspondent with the Flash Report, and Senior Media Fellow with Energy and Environmental Institute. A longtime political analyst, she has written for The Sacramento Union, The Washington Examiner, Watchdog.org, The Pacific Research Institute's CalWatchdog, The San Francisco Examiner, The Business Journal, E&E Legal, The Sacramento Bee, Canada Free Press, and Laura Ingraham's LifeZette, and can be heard regularly on many talk radio shows each week.