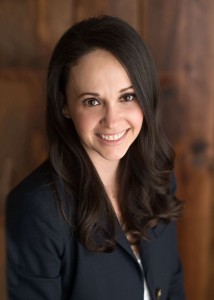 As hundreds of Republicans gather in Burlingame this weekend, state and national media will focus on the Presidential election, but it is important GOP supporters remember that state legislative races are consequential this election cycle. The fight to thwart a Democrat two-thirds supermajority continues, and Republicans must stay vigilant, even while the attention of political pundits is on who will clinch the GOP Presidential nomination. Otherwise, we fear losing the ground we gained two years ago, when California Trailblazer wins enabled Republicans to break supermajorities in both legislative houses.
California Trailblazers and program partners, including House Majority Leader Kevin McCarthy, Senate Republican Leader Jean Fuller, and Assembly Republican Leader Chad Mayes, work year-round to identify, recruit and train Republican candidates to develop and run strong campaigns. We are committed to equipping conservative leaders with the campaign tools and knowledge to compete in legislative districts across the state and lead in Sacramento once elected.
Through comprehensive media and communications trainings, policy boot camps, and real world campaign opportunities, including voter contact and grassroots outreach, Trailblazers is making a difference by training more than 60 candidate campaigns this election cycle. We're hosting a daylong training Friday for candidates to practice on-camera media training and learn effective message development, social media and voter contact. The training program has a successful track record, having helped elect 13 candidates in the last two election cycles.
Not only do Trailblazer candidates have the opportunity to learn from the most experienced political strategists in the industry, they also develop relationships with an extended network of Republican lawmakers through our Trailblazer Alumni Campaign Caucus, which Assemblyman Gallagher chairs. Several alumni are serving in the legislature, bringing additional resources and contacts for candidates. Let's continue this trend into this Presidential election cycle.
While media coverage of the race for Pennsylvania Avenue may out shine grassroots efforts to elect more Republicans to state legislative office, California Trailblazers will continue to recruit, train, and elect conservative leaders to our state's legislature. Join us in our efforts to elevate strong community focused legislative Republican candidates in California.