Something smells fishy inside the California Department of Public Health's AIDS Drug Assistance Program… something that reeks of nepotism, kickbacks, or even a quid pro quo type of corruption, rather than just plain old government incompetence.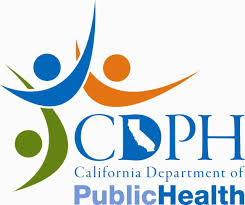 After contracting with the same Oakland-based and minority-owned company for the last 19 years for health services to California AIDS/HIV patients, the California Department of Public Health's AIDS Drug Assistance Program just awarded the contract to out-of-state companies.
The company currently providing the specialty health services to California AIDS/HIV patients is Ramsell Corporation, a minority-owned business located in Oakland, CA. They've won multiple California ADAP contracts over nearly 20 years. Now their business is being yanked away by a bid process that appears to have been rigged. After submitting proposals, as they have done many times, Ramsell was notified that an out-of-state company was awarded the contracts. Ramsell immediately requested documentation of the scoring and finally received the records nearly four weeks later. Upon review, Ramsell identified critical scoring errors that if corrected would have resulted in Ramsell winning the contract.
When Ramsell pointed out the errors, the Department of Health cancelled the bid and immediately entered into a sole source with the same out-of-state company. The same out-of-state company whose bid was $9 million more than Ramsell Corporation's bid.
There was no warning, no reported problems, and no changes in state law to trigger such a change. No reasons were given to Ramsell Corp. CEO Eric Flowers by Department of Public Health officials for the decision to award the contract to out-of-state companies, which have no experience with California's AIDS Drug Assistance Program and very little experience compared to that of Ramsell Corporation's.
Ramsell Corporation has filed lawsuits against the State of California in Sacramento County Superior Court (Case Numbers: 34-2016-80002371 and 34-2016-80002373). Ramsell's lawsuits are specific to each of the following contracts: Pharmacy Benefits Management (PBM), which was awarded to Arizona-based Magellan Rx Management, LLC, and the Enrollment Benefits Management (EBM) program awarded to Michigan-based A.J. Boggs & Co., Inc.
The suit over PBM alleges that in procuring the new contracts, CDPH: (1) failed to follow its own rules as set forth in the Request for Proposals (RFP); and (2) conducted the procurement in a biased manner that was slanted in favor of the out-of-state companies.
The suit relating to the EBM contract alleges that after Ramsell complained about major defects in the unfair procurement, CDPH cancelled the award to Boggs, and then gave them an illegal, sole-sourced contract only days later in violation of the requirements of the State Contracting Manual. The lawsuit also notes that the Boggs' bid was about three times higher ($9 million more) than the Ramsell bid.
In the Beginning
After years of disjointed, haphazard county services, it was Ramsell Corp. CEO Sylvester Flowers who developed the first outpatient prescription plan for San Francisco's Mental Health Department using a custom-built software program in 1982. Then Flowers implemented the AIDS Drug Assistance Program in San Francisco County, and finally, in 1997, son Eric Flowers, now CEO of Ramsell, won a competitive bid with the State for a contract to consolidate all county AIDS Drug Assistance Programs.
This facilitated the streamlining of patient enrollments, communications with insurance companies, doctors, and government agencies, and all so the patients could get their important medications in a timely manner.
Why Change Now?
Given the suspicious circumstances around these contracts, why not delay the transition until the courts weigh in on the legality of the contracts?
Flowers is concerned about changes that will likely affect access for the patients, and, along with the Los Angeles County Department of Health, San Francisco Department of Health and other HIV/AIDS advocacy and service providers, asked the Department of Public Health for a pause in implementing the change to allow the inevitable transition bugs to be worked out, and not at the expense of the AIDS/HIV patients. Not only does a transition of administration of medication benefits need to be managed very carefully, it has the potential to impact all aspects of the patient care.
The State of California has a dismal record on creating and managing computer systems. Numerous state agencies have been exposed for flawed multimillion-dollar computer projects, busting budgets and making the work even less efficient:
the DMV's 6-year, $208 million failed computer system debacle;
the Department of Consumer Affairs $37 million failed system which cost $96 million to fix;
the California Administrative Office of the Courts $2 billion courts computer system, paid with money allotted for state trial court operations… and there are more.
How does the Department of Public Health justify these sudden out-of-state contracts for something so serious as medication delivery to AIDS/HIV patients? Ramsell Corp. has been delivering outpatient prescription benefit programs to underserved populations for more than three decades.
I contacted the California Department of Public Health asking what precipitated this change and why Magellan and A.J. Boggs were chosen over minority-owned, Oakland based Ramsell corp? But after several phone calls and back and forth email communications, they stopped responding, and never answered the questions.