By Lewis K. Uhler and Jon Coupal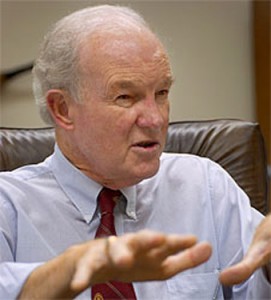 Governor Brown, California Attorney General Becerra, legislative and other government officials are fixated on battling the new administration in Washington with almost total disregard for California's major problems and unmet needs. Failure to address these pressing problems threatens the viability of a state whose status is rapidly being transformed from "golden" to "tarnished."
To help the political class refocus on the important, here is a list of the most exigent problems accompanied by modest solutions, as compiled by a couple of veteran taxpayer advocates who speak with, and hear from, thousands of California taxpayers.
Roads & Highways – Just about any road trip one drives on in California confirms that we have gone from a world leader in highway capacity and quality to barely a third world contender. Major changes are in order. Our gasoline tax must be dedicated to roads and highways alone, not to other general fund uses like paying off state general obligation bonds, as is now the practice. Also, Senator John Moorlach's demands to reform CALTRANS should be a top priority.
California spends 4.7 times as much per mile of state highway than the national average, according to the Competitive Enterprise Institute, and a 2014 government report concluded the transportation agency was over-staffed by 3,500 positions. Additionally, we should end the practice of requiring "prevailing wages" on public works projects, which are estimated to add up to 20% on every road and other public improvement.
To read the entire column click here: https://www.hjta.org/california-commentary/california-time-for-a-major-change-in-course/