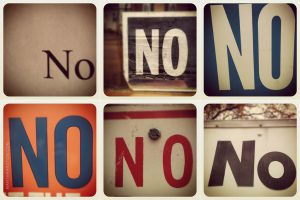 Today is supposedly the day that Governor Brown, Senate President DeLeon, and Speaker Rendon will press for an up or down vote to renew the state's controversial and draconian Cap and Trade program. Here are ten reasons for Republicans to vote hell no…
IT'S BAD POLICY
Californians are among the most over-taxed and over-regulated people in America. The cost of living in this state is sky high, and government policies like Cap and Trade contribute significantly to this fact. A vote for Cap and Trade puts a Republican on record as supporting this massive regulation and plunder scheme.
"IF CAP & TRADE GOES DOWN, IT ONLY GET'S WORSE" DOESN'T FLY
It's been said that if Cap & Trade isn't extended that Democrats, on a majority vote, or through regulatory fiat, will impose something worse. Guess what? You can use this argument for just about any policy issue, to justify putting up GOP votes. What you get is "Democrat-Lite" and permanent minority status, with Republicans unable to articulate their key differences from the majority party. Plus the Governor and legislature want the money to spend more than they want reductions – you're kidding yourself if you think this isn't about corruption, and that it's about the environment. Say it out loud: "High." "Speed." "Rail."
THE GAS TAX HIKE WAS AN OVERREACH BY DEMS, UNTIL GOP VOTES FOR CAP & TRADE
It was terrible that Democrats (and GOP Senator Cannella) voted to raise gas and car taxes earlier this year. A subsequent public opinion poll showed how unpopular this gas tax increase was with voters. This has created an issue for the GOP to rally around. Senate Republicans and other donors are in the midst of a major attempt to recall Senator Josh Newman, a Democrat in a swing district, for this vote. Make no mistake about it – Cap and Tax is a gas tax that is more than five times worse than the one that was just passed. A bipartisan Cap & Trade vote takes the gas tax issue off of the table for Republicans – we lose all credibility.
WHEN YOU ARE EXPLAINING YOU ARE LOSING
Good luck to the handful of Republicans who may go up on this bill, explaining themselves. To start with, the media will be trumpeting your votes as this amazing bi-partisan love fest for Cap and Trade, as they continue to prop up Governor Brown as the antidote for President Trump. Then you have the vast majority of GOP legislators all messaging on why they voted against the extension. Then a GOP legislator gets to try their luck at explaining how they voted to raise gas prices 71 cents a gallon because if they didn't gas prices would have certainly been raised $1.33 per gallon. Right? Try to do this while trusted taxpayer groups like the Howard Jarvis Taxpayers Association are busy explaining how you betrayed taxpayers.
GOP VOTES FOR THIS MEAN DEMS CAN PROTECT MEMBERS IN SWING SEATS
In theory, in order for Cap and Trade to pass this week, the Governor only needs to pick off one GOP vote in the Assembly (due to an absent Democrat). The Democrat out of town already gets a pass. But for every Republican that goes up on this terrible bill, it means that potentially a Democrat target gets to vote no, or abstain. Assemblywoman Sharon Quark Silva, a Democrat – or even embattled Senator Josh Newman – both examples of Democrats who get a pass because the Governor wants a GOP patina on his efforts.
GET READY FOR THE BACKLASH
Politics 101 – to advance your team you need to advance issues that unite your team and divide your opponent. And of course this also means avoiding issues that divide your team, and unite your enemy. We saw the maelstrom that hit the California GOP after votes for higher taxes by six GOP legislators in 2009. As GOP donors and activists around the state got fired up after the fact (most didn't know beforehand), it led to the near-recall of one Assemblymember (who subsequently retired rather than face a primary challenge), both GOP legislative leaders lost their jobs, the State GOP passed a resolution condemning the action, and more. It was terribly divisive – and this was then. I would argue that things are more polarized now, and the base has little tolerance for Republicans who vote to grow government.
WHY SUPPORT SHADOW-PRESIDENT JERRY BROWN?
We get it that Donald Trump is probably not the favorite of any of the Republicans thinking about voting to extend Cap and Trade. But the reality is that Trump has been a solid, conservative President on his policies and his appointments. He has inflamed the left – and Governor Brown, Senate President DeLeon, and Speaker Rendon have all enjoyed throwing down the gauntlet at this President. Handing the Governor and the legislative leaders a defeat here allows us to demonstrate that even in California there is opposition to these left wing leaders.
THE PROCESS … SUCKS
Republicans are supposed to stand for the openness and transparency. We're talking about voting on a Monday on bills that were gut and amends on Friday. So literally a weekend was burned and now legislators are going to be forced into a vote. I can't speak for the Democrats but Republican legislators should be wary of a quick vote. If you think there is concern and even anger from those who have found out this is going on, just wait until words gets to a much broader, less informed group of folks. Thank goodness for Prop. 54's "72 hour in print" rule – but in this case it's hardly enough.
ACA 1 (MAYES) – A FIG LEAF TO GIVE COVER FOR A VOTE?
Speaking of gut-and-amend tactics, on Friday afternoon an unrelated bill was changed to become a Con Amendment authored by Assembly GOP Leader Chad Mayes. This bizarre amendment, IF passed by the people (big IF), would establish that in one year – 2023 – it would take a 2/3 vote to spend that year's plunder from Cap and Trade. I can't do justice in a column like this to how lame this amendment is – but HJTA does a good job, as does this Senate GOP staff analysis.
WHO CAN TRUST THE DEMOCRATS TO KEEP A DEAL?
Note that it's a two-thirds vote to raise taxes (such as with the Cap and Trade program). But everything else in this crazy bad deal is all a majority vote. Which means that at some level deal making is on a handshake. Except the Democrats have proven over and over that they will change their minds. A deal made one session gets modified the next.
For all of the reasons listed above, and more, Republicans should stay unified in opposing the extension of Cap and Trade, and go into the Summer break with a feeling of accomplishment, and renewed focus on the recall of Senator Josh Newman.
_______
Jon Fleischman is the Publisher of the FlashReport. Jon is a former Executive Director of the California Republican Party, and also served two terms as Vice Chairman, South, of the Party. You can reach Jon at jon@flashreport.org.  You can find him on Twitter @flashreport.