Earlier this year, an article published in the Sacramento Bee entitled "Black Homeowners Struggle as U.S. Housing Market Recovers" highlighted a new report from the Harvard University's Joint Center for Housing Studies that found African-Americans are not sharing in the housing recovery that many other Americans are experiencing in the United States. The article stated that "the reasons for the lower homeownership rate range from historic underemployment and low wages to a recession-related foreclosure crisis that hit Black communities particularly hard."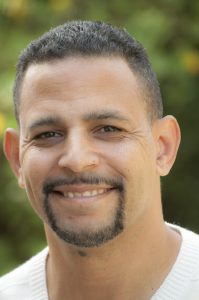 It is well documented that ethnic minorities are disproportionately targeted for subprime lending, which often leads to foreclosure, as subprime mortgages tend to carry a higher interest rate than other traditional loans and are designed for borrowers with flawed credit histories.
Subprime mortgages pay lenders back at an accelerated rate for taking on risky borrowers. These mortgages often have variable rates up to 20%, but can be refinanced once the borrower can pay consistently for a couple of years.
Senate Bill 2 is a measure intended to address the lack of affordable housing in California. It is designed to generate $250 million a year by increasing the fees homeowners pay to record real estate documents at the County Recorder's office. Recording real estate documents is essential to prove home and property ownership. If approved, SB 2 adds as much as $75 for each real estate document recorded.
In addition to new homebuyers, SB 2 affects homeowners seeking to avoid losing their home to foreclosure. These homeowners, at risk of losing their homes, often have only two choices – refinance or default on the loan. Before SB 2, the recording fee to refinance, or recover from a default, would be approximately $102. The cost of recording the same legal papers if SB 2 is approved will be as high as $327. This may not seem like much to a wealthy homeowner in Beverly Hills, but it is a bitter pill to swallow for homeowners struggling to make ends meet.
An AP analysis of U.S. Census Bureau statistics shows some areas of California had the lowest or worst homeownership rates for African-Americans in the country. And for those that have achieved homeownership, research shows that ethnic minorities have higher foreclosure rates. One study showed that Black and Latino homeowners had respective foreclosure rates 190% and 230% higher than other homeowners relative to their share of loan originations.
While all racial and ethnic groups have experienced an increase in foreclosures since 2006, homeowners of color have been hit the hardest. Passing legislation to make refinances and foreclosures even more expensive, will only hurt these homeowners – the very people the proponents of SB 2 claim the bill is meant to help.
We have a severe housing shortage in California. Increasing supply will lower prices for everyone. However, a lack of government funding is not the obstacle to new construction. We can look to government regulations and laws as the primary reasons for the lack of new housing. Rather than limiting the supply of homes to buy, state legislators and local governments should be encouraging new construction by reforming laws that restrict new development, streamlining building permits, and relaxing zoning restrictions.
SB 2 has already cleared the State Senate and now awaits action in the State Assembly. There are several other housing bills that have the potential to alleviate regulatory burdens and encourage urban development, without hurting vulnerable homeowners. California is struggling to recover from one of the worst housing crises in generations. However, the California Legislature has done nothing to ease regulations that would lower the cost of housing; such as incentivizing urban ingrowth, reducing construction costs and improving access to credit in minority communities.
Short sighted government policies, like SB 2, will hit minority and low-income communities the hardest – the same groups that have been disadvantaged in the past, leading to socioeconomic inequality. SB 2 will only create more victims of future housing crises. What is needed is a serious analytical assessment of the institutional and policy failures that created the current housing predicament and the political will to implement meaningful reforms that will prevent these crises in the future.
Craig DeLuz is a well known conservative activist, writer, public speaker and media commentator in the Sacramento Region. He currently serves as a member of Robla Elementary School Board and is the Director of Public & Legislative Affairs for the Firearms Policy Coalition, 2nd Amendment, Civil Rights Advocacy Group based in Sacramento.