An online law school with ties to Orange County school board trustee David L. Boyd was criticized by the State Bar for changing the grades of failing students so that they would be eligible to take the nation's toughest bar exam while continuing to receive federal student aid.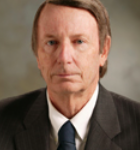 Students with failing grades are ineligible to take the exam and also cannot receive federal student loans. Since 2008, Taft students have received more than $14 million in tax funded student loans, according to the US Department of Education.
The 2016 investigation ended with no action required, though a school official said it had introduced review programs to help students prepare for the required First Year Law Student's Exam (also known as the Baby Bar) and the General Bar. The official also told the state investigator that students who failed a class in year two of the program would in the future be placed in an improvement program. Students who failed in year three would be "subject to dismissal at the discretion of the Administration."
The State Bar's guidelines for unaccredited schools require schools to "adopt written grading standards that ensure accuracy, validity, reliability" and to "as soon as possible identify and disqualify those students who have demonstrated they are not qualified to continue under these standards."
The federal loan program has continued unabated even though only 3 percent of Taft's students graduate after five years.
The investigation was triggered when a Taft student submitted his transcripts as evidence he was ready to take the bar exam. The document caught the eye of George Leal, director of Educational Studies at the State Bar. Leal discovered that Taft had revised the student's failing grades in both the first and second years. Even then, the student barely squeaked by with a cumulative average of 2.04, emails show.
Leal emailed Taft, questioning the school's compliance with the State Bar guidelines.
"A student who had their grades revised after their first year and still failed to be at good standing at the end of their second year could and should fairly be characterized as someone who is 'demonstrated they are not qualified to continue,'" Leal wrote.
He went on to surmise that "a motivating factor in the use of these two policies is expressly tied to maintain a student's eligibility for Title IV (federal) loans."
Boyd, who is listed as Taft's CEO, CFO and secretary in a 2003 California Secretary of State business filing, responded that the grade-changing program was found to be "acceptable and in full compliance with federal law" during a 2014 DOE audit.
"I am personally concerned and alarmed at your comment regarding our student's use of Title IV loans," Boyd wrote to Leal. "The policy was also fully disclosed and discussed during our most recent site visit by your office."
Boyd said he implemented the policy of revising grades 30 years ago as a reward for students who pass the state's "baby bar" exam. Students at non-ABA accredited schools must pass this test after their first year of study in order to be eligible for the Bar exam later on.
Leal shot back that Taft's grade revisions extended beyond the first year into the second year as well.
"Given the average number of Taft graduates who qualify to take the Bar exam, compared to the school's average enrollment in the first and second years, I would assume that a majority of those students who benefit from having their first year grades revised do not graduate," Leal said. "For those who do, I would also question their overall performance on passing the Bar exam."
Boyd signed his email to Leal "Chancellor, The Taft University System" and "Trustee, Orange County Board of Education."
Boyd did not agree to be interviewed for this article.
A spokesperson with the U.S. Department of Education refused to comment on whether they were looking into Taft's access to federal student loan funds in relation to its run-in with the State Bar and its low graduation and exam passage rates.
To be considered for federal aid, the school must obtain "institutional accreditation" and comply with all regulations, said DOE Press Secretary Liz Hill.
Taft is accredited with the Distance Education Training Council (DETC), which concentrates on correspondence schools. The DETC was federally recognized in 1959 and has a current recognition that expires in 2022.
"Taft Law School was first accredited by DEAC in June 2003 and will undergo a review to renew accreditation in June 2018," said Leah K. Matthews, DEAC's executive director. "DEAC has conducted multiple reviews of Taft in the last 14 years and, in that time, Taft has completed each review successfully."
Matthews defended Taft's low graduation rates.
"As outlined on their website, Taft Law School provides programs both for students seeking a general legal education as well as those pursuing a degree and a legal career," Matthews said. "As such, measuring the entire student population on outcomes (graduation rates) that are not relevant for a meaningful percentage of the students would be inappropriate. Other indicators are important factors in the overall evaluation of Taft and other distance learning institutions, including course completion and retention rates, the quality of the curriculum, instructional materials and practices, and the achievement of appropriate learning outcomes."
Tori Richards is veteran news reporter based in Los Angeles. She writes for Fox News and the Daily Wire.