With billions of dollars expected to be generated by the California Air Resource Board's cap and trade auctions, many in the Legislature are excited with ideas of how to spend the money.
But rather than scheming on foolhardy, unsustainable spending plans, if the real goal is to reduce greenhouse gas emissions, experts involved in the process say the Legislature should give the money back to the businesses it taxed, with the proviso the money is spent helping the companies lower their emissions.

What is AB 32 and Cap and Trade?
Last week, the Senate held a very long Informational Budget committee hearing on the Senate's proposed long-term plan for Cap and Trade auction revenues.
If the Air Resource Board doesn't sound familiar, don't worry – you are not alone. Most Californians have no idea what this board is, or why they are conducting cap and trade auctions.
In 2006, AB 32, California's Global Warming Solutions Act, was passed by the Legislature and signed into law by Gov. Arnold Schwarzenegger. AB 32 established the goal of reducing greenhouse gas emissions statewide to 1990 levels by 2020. Greenhouse gases are gases that trap heat in the atmosphere, according to the Environmental Protection Agency. The EPA and the Intergovernmental Panel on Climate Change claim human activities are responsible for almost all of the increase in greenhouse gases in the atmosphere over the last 150 years. And California Democrats have bought into this definition.
In order to help achieve this greenhouse gas emission reduction goal, the California Air Resources Board adopted a regulation to establish a cap-and-trade program that places a "cap" on the aggregate greenhouse gas emissions from entities responsible for roughly 85 percent of the state's GHG emissions. As part of the cap-and-trade program, the ARB conducts quarterly auctions where it sells emission allowances. These auctions are likely to generate billions of dollars in state revenue over the coming years.
A cap-and-trade tax limits the amount businesses can pollute unless they buy a permit to pollute over the limit. With the permit, they can "trade" the excess permits as long as they don't go over the limit.
"There is no more important issue today than this, to our children and grandchildren," Committee Chairman Sen. Mark Leno, D- San Francisco said, about greenhouse gas emissions.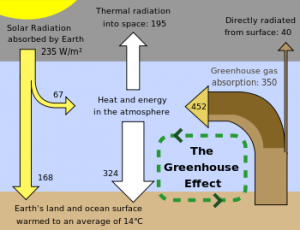 The rest of the world is watching…
At every legislative hearing since passage of AB 32, some members of the Legislature and ARB appear intoxicated by the notion that their climate change peers around the world are watching to see what California does.
Senator President Prop Tem Darrell Steinberg, D-Sacramento, and Sen. Kevin De Leon, D-Los Angeles, made a presentation at the hearing, and indicated they have determined how the "trough" of cap and trade money should be spent.
Steinberg and de Leon are pushing for the cap-and-trade revenue, estimated to bring in $3 to $5 billion a year, to fund mass transit projects, and inclusionary housing in California. Steinberg said he and De Leon came up with these numbers very carefully, and their two offices worked closely.
But is this the best use of money taxed from businesses deemed to be polluters? And isn't the goal to reduce greenhouse gas emissions to 1990 levels?
Throughout the hearing, they admitted they want to push more people to out opt of their cars and use public transportation. Steinberg even said they are "social engineering" with this money over disadvantaged communities.
"This is an historic opportunity," De Leon said. "The rest of the world is watching us, and how we do with cap and trade. How we do this will speak to the success or failure, of the billions of dollars on the table. If we don't do this intelligently, the money will be seen widely as a trough. How we do this will speak volumes in reducing climate change."
"Our efforts must be grounded in shared principles," De Leon said. "We need to make sure the proposal is guided by our shared principles."
Investment strategy
Steinberg said the purpose of the hearing was to determine specific investment strategy, as the cap and trade funds grow. "Without a long term strategy, there will be a feeding frenzy every year," Steinberg said. "There is no time to waste when it comes to climate change."
Steinberg described the cap and trade revenues as an opportunity, which intersects policy objectives: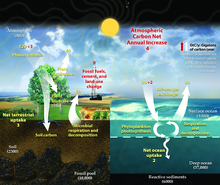 Climate
public
jobs
obligation to social equity.
"Too many people can't afford what it takes to get to work in a car," Steinberg said. "Driving times are too long, and onerous. Gas is too expensive. We must provide real alternatives to people."
Prepare for more expensive energy and fuel 
Jan 1, 2015, the "Fuels Under the Cap" regulation will create a significant cost increase for fuel to California consumers. This regulation, implemented by the Air Resources Board, is estimated to cost fuel manufacturers and some distributors up to 15 cents a gallon for compliance, which will undoubtedly be passed on to the consumer.
Steinberg has proposed a new tax on suppliers of gasoline, natural gas and other motor fuels. The tax would be passed on to consumers, and fuel suppliers then would be exempted from meeting mandates under the state's cap-and-trade program for greenhouse gas emissions. But if the "carbon tax" goes into effect, it would be on top of the the existing gas tax, 71.9 cents a gallon, which is the highest in the nation.
Disadvantaged communities to receive funds
De Leon said it is critical to provide funding on long term greenhouse gas reduction. "Those residents on the receiving end of our pollution, are in districts like mine," de Leon said.
De Leon talked about his bill from 2011, SB 535, which required investments in California's most impacted and disadvantaged communities. The bill requires a minimum of 10 percent of the revenues from AB 32's market-mechnism(s) to be invested in disadvantaged neighborhoods, to enhance or initiate projects that reduce emissions, and help address the climate crisis.
De Leon said his bill "would provide jobs in a low-carbon budget."
Creating subsidies, inclusionary housing, more public transit
Steinberg said his cap and trade spending plan, is to allocate 25 percent of the funding for transit. "Millions of Californians are stuck in traffic jams, and would love an alternative if accessible," Steinberg said. He said public transit is "woefully underfunded." Extra funding would allow transit agencies to do some long-term expansion planning, Steinberg said.
Another 25 percent of the cap and trade funds would be for subsidies.
"Affordable housing for sustainable communities" would be 20 percent of the funding.
Steinberg said, "as the author of SB 375, a landmark bill from 2006, changed the paradigm in how we plan, in more sustainable ways." SB 375 incorporates sustainable community development, known as "inclusionary housing," into transportation planning, according to the Legislative Analyst's Office. Inclusionary Housing Programs require a percentage of new residential housing units to be reserved for low-income households. Yet, according to many economists, affordable housing policies have a long history of hurting the very people they are said to help.
Steinberg said 17 metro planning commissions have already passed visionary plans, and created inclusionary housing where people live, work, and play. "Now we need resources to implement the processes," Steinberg said. "20 percent needs to be used for housing."
But he warned, "money only goes to projects which can show a demonstrable improvement of GHG emissions, and improves the climate… social equity… job creation."
There is a "huge housing shortage, especially in high-income areas of California," Steinberg said. But it needs to be affordable housing consistent with climate change goals, Steinberg added.
Yet it's not housing anyone in the Legislature would ever want to live in.
"We need to build a case with a nexus with housing costs greater, at the center of urban areas where the jobs are," Leno said. "Those unable to afford housing where the jobs are, is what causes urban sprawl." And he added it's largely because they drive beater cars.
"Transoriented development can unintentionally result in gentrification; low-income people get displaced," Steinberg added.
De Leon continued to explain they would allocate the cap and trade funds on "low carbon transportation." He said 15 percent should be allocated for cleaning up the state's cars, and buses, with the long-term greenhouse gas carbon cleanup goals.
"The biggest emitters are from cars on the roads driven by those with low income," De Leon said. "They need access to low-emission or zero emission cars," De Leon said. "They need access. This is part of the portfolio."
De Leon said he wants to incentivize folks throughout the state to become conscientious of their energy load, and critical renewable programs.
Green Bank
When De Leon discussed the Green bank he said the goal was to "animate private markers to availability of capital. This is within smaller portion of energy, beyond C&T. We are going to have to wean folks off subsidies, to meet our carbon reduction goals… and going to have to animate the private market to meet our goals, and create new jobs. This is essential to our economy in California."
The Green Bank, is run by the State Treasurer's office, and finances and administers programs and projects that promote green jobs and green California industries.
Don't leave out High-Speed Rail
Steinberg weighed in: "Don't leave out natural resources and waste diversion. The Senate and Assembly partnered with the Governor back in 2011-12, on High-Speed Rail. Part of our message, is that it not ought to be the major infrastructure priority."
Steinberg said "we fund High-Speed Rail at 15 percent. We also fund at 5 percent inner city rail. Inner city rail was part of High-Speed Rail plan anyway."
"With regards to High-Speed Rail, this is a very polarizing discussion, even among Democrats," De Leon said. "I know personally… and many of us supported High-Speed Rail. We do believe California deserves High-Speed Rail. Look at Japan, China, Spain, France, Germany – how they have moved forward with High-Speed Rail. It's important California have High-Speed Rail."
De Leon continued: "With regard to cap and trade, High-Speed Rail must be done very intelligently. Laying down track in the middle of the Central Valley will not get us to our long term goals."
"In my district, the children have to disproportionally suffer climate change C02 – how we invest in HSR will speak volumes of success of program."
"One more thing…point. In terms if anyone questions senate's commitment to support the goal, we pulled 21 votes out," Steinberg said. "A comprehensive investment strategy makes much more sense than funding only one piece of California's transportation future."
Regarding SB 535, Leno asked how to define disadvantaged communities, in which 25 percent this funding is directed. Leno said in San Francisco, the median income averaged with surrounding counties is $72,000 annually. "But there are pockets of very disadvantaged communities," Leno added. "We need to make sure they don't get lost."
Leno, Steinberg and De Leon admitted they have no measurement for what constitutes a "disadvantaged" area of the state, and said they will allow the Air Resources Board to decide that.
Committee member Sen. Jim Beall, D-San Jose, admitted that most government programs are just give-away money programs, and warned about being prudent.
Part ll tomorrow