With the casting couch being front page headlines in Hollywood, New York, Washington D.C. and in California's State Capitol,"unwanted sexual advances" has become the latest unfortunate phrase in today's news pages. Common to most stories is how perpetrators have protected themselves, with the help of high placed accomplices.
My previous article, "Capitol Cesspool: Dem. Sen. Nancy Skinner Involved in Cover-Up of Sexual Harassment?" identified just how deep the California Capitol swamp is, with then-Assemblywoman Nancy Skinner, head of the Assembly Rules Committee, covering up sexual harassment in the Assembly in 2009.
Her cover up allowed accused then-Capitol staffer harasser Raul Bocanegra to run for Assembly, without his voters knowing of the allegations, or of the Rules Committee investigation which found "that more likely than not," Bocanegra engaged in harassing behavior.
And now, Assemblyman Bocanegra has been accused by six new women of sexual harassment, according to the Los Angeles Times.
The now-Sen. Skinner could have prevented a great deal of emotional and physical harm had she done her job legally and properly, and apolitically.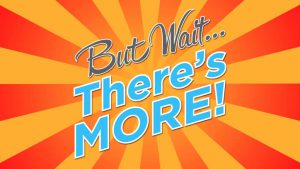 BUT WAIT! There's more to this swamp!
Nov. 20, 2017  the Sacramento Bee did a story about female Assembly staffers who lost their jobs many years ago after reporting harassment.
Assembly staffer Willie Pelote was accused of serious harassment, and the Assembly settled the case in the late 1980's with the women losing their jobs, and Pelote being advanced.
Capitol Sergeant Lydia Sims was 27 "when she filed suit in December 1987 against the California State Assembly and Willie L. Pelote Sr., then the assistant sergeant-at-arms," the Bee reported. "Sims, who began work as a sergeant-at-arms in 1982, states in the lawsuit, he "exposed himself" to her and "repeatedly made lewd and obscene references to her." Pelote denied the allegations.
"He gets a pension, and I'm banished from the Capitol," Lydia Sims told the Bee. "Taxpayers have to understand that the Legislature gave him a lifetime pension, and it's coming out of my pocket, and it's coming out of your pocket."
Sims and others received settlements. However, in all of the cases, "the individuals accused of harassment remained on the state payroll, while those making the allegations were out the door – nudged, pushed or simply worn down. Much of their settlement money went to pay legal fees and lost wages," the Bee reported.
Today's State Capitol Swamp
However, the pension Pelote receives was deliberately spiked in later years thanks to then-Assemblyman Jimmy Gomez, and with the approval of Democrat then-Assembly Speaker Toni Atkins, both Democrats.
Atkins is now a State Senator. Gomez won a special congressional election in June, but didn't show up for work in Congress more than three weeks after winning his race so he could vote for California's Sanctuary State bill.
Gomez brought Pelote back to the Assembly as his senior staffer in 2015, "in a lucrative job and was paid $150,000 annually, among the highest of the entire Assembly staff," according to the Bee. That's a monthly salary of $12,500, which was bumped to spike his state pension.
Current labor laws indicate the Assembly Rules Committee and Assembly Human Resources should have blocked Pelote's hire in 2015 due to the prior settlement.
This is not much different than the issues raised in my Tuesday article about Sen. Nancy Skinner and her failure to deal with the Bocanegra issues when she was the Assembly Rules Chair.
What Happened In the 1980's?
Willie Pelote worked as a sergeant-at-arms in the 1980s and as an aide to former Democrat Assembly Speaker Willie Brown.
In 1995, Pelote then made what to many was a smooth move to mega-labor union AFSCME – American Federation of State, County and Municipal Employees – which has 179,000 members in California. The union is a big money player in the Capitol politics and in Democratic campaigns; it contributed more than $2.2 million to candidates in 2014, according to the Bee.
Where this gets hinky is when then-Assembly Speaker Toni Atkins, D-San Diego, approved Assemblyman Gomez's request to hire Pelote, according to Atkins' spokesman, John Casey, the Bee reported.
Pelote was hired back despite the Assembly destroying Sims' work reputation. After years of solid performance evaluations, after Pelote's harassment, Sims received suddenly "untrue and unfounded disciplinary letters placed in her personnel file."
Sims ended up being pressured to quit her job.
Pelote wasn't fired from the Assembly, and instead went on to a loftier position working for Assembly Speaker Willie Brown. The Bee said he said he claimed he knew nothing about any lawsuit filed in Superior Court until inquiry about it last week.
How is that for government swamp creatures, who enrich themselves, while covering up after tormenting and firing the harassed?
That's where we are today.
Former Assembly employee Willie Pelote, and Sen. Toni Atkins, now-Rep. Jimmy Gomez, Sen. Nancy Skinner and all of the other swamp creatures residing in or around the state Capitol who call themselves leaders, should be forced out and forfeit any taxpayer-funded benefits. If they were held to the standards they legislate on others, they'd wither.
But this is California, where no one in the Democrat Party is ever held personally or professionally responsible for violating the laws they pass on others. And that's Marxism by any other definition.