Who really cares that Sen. Toni Atkins became the first woman and first LGBT person to lead the California Senate on Wednesday? Shouldn't we be more interested in her character and ability to lead?
California newspaper headlines screamed Thursday "Sen. Toni Atkins became the first woman and first LGBT person to lead the California Senate."
A rainbow flag representing gay pride hung next to the California and U.S. flags in the Capitol rotunda.
Wait? Where was the "I AM WOMAN" flag?
Who cares about any of this virtue signaling and identity politics other than the leftists running California's State Capitol? Our "rulers" live in another country.
James Bartholomew identified and coined the phrase "virtue signaling" in a 2015 Spectator article: "Saying the right things violently on Twitter is much easier than real kindness." But what is Virtue Signaling? It is when people take a conspicuous but essentially useless action ostensibly to support a good cause but actually to show off how much more moral you are than everybody else. And leftists and frauds use virtue signaling to cover for their corruption so they can't be called out on it.
The last California Senate President was a Latino male. Who cares? Before him was a white male. Both were lousy leaders plagued with scandals. "Sen. Holly Mitchell, a Los Angeles Democrat who is black, said the portraits of past presidents pro tem all look remarkably familiar; before de Leon, who is Latino, they were all white men," KPBS reported.
What a load of drivel. Many of those white men cared about the future of California and governed accordingly. And some of them were atrocious.
The fascinating thing about watching these political and media ignoramuses virtue signal to each other is they are signaling only to each other. Most Californians don't give a rip.
With their narcissism on full display, California's Democrat politicians have forgotten they represent the masses and are supposed to care about popular opinion.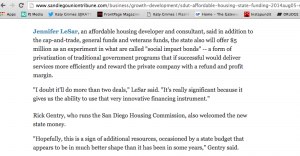 Um, Relevance?
Sen. Toni Atkins (D-San Diego) replaces Los Angeles Democrat Kevin de Leon, who is departing as Senate Pres. pro Tem under term limits, and is running for U.S. Senate against current U.S. Sen. Diane Feinstein.
What the hell is the relevance of a female LGBT Senate leader? Most interested California residents want to know what she's going to do about the state's impending pension tsunami, and wall of debt. Or California's crumbling infrastructure? Or if she plans to build reservoirs for water runoff storage. Most people don't really care about who she sleeps with or why.
According to figures based on combined 2015 and 2016 data from Gallup's state-level estimates from 2012, California's gay population is 4.6% of the more than 38 million state residents. And transgenders make up only 0.76% of the population, but we had to change every bathroom in California to accommodate them. "The American public estimates on average that 23% of Americans are gay or lesbian, little changed from Americans' 25% estimate in 2011, and only slightly higher than separate 2002 estimates of the gay and lesbian population," Gallup admits. "These estimates are many times higher than the 3.8% of the US adult population who identified themselves as lesbian, gay, bisexual or transgender in Gallup Daily tracking in the first four months of this year."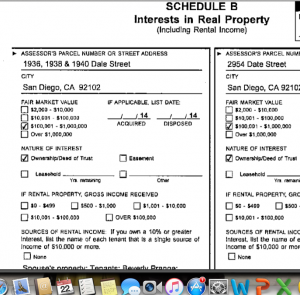 Disabled persons in California rank higher in population at 6.8%, than gays do at 4.6%. Where are the all of the disabled lawmakers, if the left is so interested in truly representing all of the people – or are they really only interested in identity politics and virtue signaling?
Who is Toni Atkins?
Toni Atkins was a San Diego City Council member from 2000 to 2008, and served as acting mayor for several months during the pension crisis that erupted in 2005, the San Diego Union Tribune reported in December when Atkins was chosen by the Senate to replace de Leon.
What we should be concerned about is that Atkins is the new Senate President. She's a leftist and proudly represents the tiny minority LGBT community. She authored a bill to make gender a personal choice. Her bill, signed by Gov. Jerry Brown, streamlined the process for people wanting to change their gender to "non-binary" on official government documents, such as driver's licenses and birth certificates.
Atkins has some serious conflict-of-interest issues as well. In 2015, then-"Assembly Speaker Toni Atkins, a lesbian whose wife, Jennifer LeSar, heads LeSar Development Consultants, which specializes in affordable housing, has been accused of conflict of interest for her proposal that California hand out $500 million for apartments for low-income residents," Breitbart and the Los Angeles Times reported.
"As far back as 2011, there was heavy criticism of the duo's business dealings, including accusations of Atkins still working for LeSar Development Consultants after she was elected to State Assembly, a quid pro quo when Atkins voted for selling a 17-acre NTC site to developer Corky McMillin for 1 dollar a year followed by McMillin hiring LeSar as a consultant, and LeSar obtaining $235,000 to provide 'technical assistance' on efforts to house the homeless."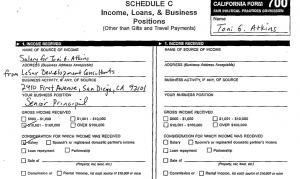 San Diego watchers have revealed that Atkins' wife LeSar underwrites these affordable housing loans. "She just pulled that from her website but it was there," one person revealed. "She helps clients get these tax dollars from the successor agencies and then she underwrites the loans. And she IS a developer. She develops via a company called Bridge housing. LeSar used to be an investment banker at B of A. was in charge of entire real estate profile for so Cal. A San Diego Union Tribune story from 2015 interviewed LeSar and identified her as a "developer AND consultant".
Again in 2017, the San Diego Union Tribune reported on yet another of Atkins' bills benefitting her developer wife: "A bill sponsored in December by state Sen. Toni Atkins would raise money for affordable housing — a critical state need, but also her wife's line of work. If approved, Senate Bill 2 would generate revenue for affordable housing by tacking a $75 to $225 filing fee on property transfers, excluding home sales."
SDUT reported:
"There is no conflict because SB 2 is policy matter," she[Atkins] wrote. "It merely identifies a source of funding and creates a process for allocating the revenue. I have no role in determining who gets the money – either at the state or local level. That is a competitive process, and the decisions will be made by others, as spelled out in the bill."
Critics remain skeptical.
"(LeSar and Atkins) are just pocket-liners, cut from the Clinton cloth," said Monica Ball, a longtime San Diego homeless advocate who sits on the Downtown Community Planning Council, a citizen advisory board focused on economic development. "Talk about a colossal conflict of interest."
Atkins' state-mandated financial disclosures show more than $4 million paid to LeSar's businesses since 2010, usually from nonprofits, local government agencies and affordable housing developers. Individuals and political committees affiliated with some of the same clients — mostly those backed by developers and construction trade unions — donated almost $1 million to Atkins' campaign coffers over the same time period.
In "Is Assembly Leader Toni Atkins Cashing in on Homelessness?" the San Diego Reader reported in 2011:
"Atkins' wife makes $225 an hour doing this 'study' on homelessness and doing work that should be done by the Housing Commission especially amid all the chatter about "deep, painful budget cuts" and Atkins proclamation that there are "no sacred cows" that will be spared from the chopping block. The total charge to the city for this "study" is $464,750….464,750 dollars of state allocated redevelopment funds."
He continues: "January 27th I wrote this blog questioning why Atkins was still working for LeSar Development Consultants after she was elected to State Assembly. Look at the date on the pdf. Was Atkins one of the "consultants" paid to do the CCDC study under LeSar Development Consultants? "
"I have always been in awe of Toni Atkins and her partner, now wife, Jennifer LeSar, and their brazen audacity in enriching themselves with tax dollars and government connections. I thought for sure they would be terrified that the feds would finally start paying attention and indict them and they would stop this behavior."
 CityBeat reporter Kelly Davis said that since 2010 former redevelopment official and Jennifer LeSar, received $235,000 to provide "technical assistance" on efforts to house the homeless. CityBeat goes on to say "on Tuesday morning, the City Council extended that contract through September, upping the payment to $464,750″. (Link now removed).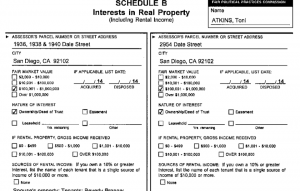 It was Atkins that declared the Federal Housing Emergency all while her partner was making money building affordable housing.
Sexual Harassment Plagues Capitol
Atkins takes over as Senate President following former Senate President pro Tem Kevin de Leon and his screw-ups handling his colleagues' (and roommates') sexual harassment, assault, groping and abuse. Most people want to know why de Leon worked so hard to cover up the sexual harassment, and if any real investigations will take place.
Many lobbyists, female lawmakers and staffers been critical of the Legislature for allowing an abusive culture, where women cannot come forward to report sexual harassment or abuse without getting shunned and fired. Ironically, Democrats lost supermajorities in the Senate and Assembly when two Assemblymen and one Senator resigned over allegations of sexual harassment and abuse – including de Leon's former roommate Sen. Tony Mendoza, who has now resigned but is suing the Senate Rules Committee.
"To some extent, we bear the burden of past sins too often swept under the rug," SCPR reported Atkins said. "We can't change the past. But we can and we should be judged on how we shape the future." Atkins statement means nothing at all.
Every year lawmakers from across the country pass laws combatting all kinds of fraud. But what about lawmakers who knowingly blur boundaries and cross lines to enrich themselves and their families? Or the family members of powerful political figures who go into business and then curry favors with other influential politicians?
Why should voters trust that Sen. Toni Atkins will be any different from Senate President pro tem predecessors Kevin de Leon, Darrell Steinberg, Don Perrata, or John Burton?
We shouldn't.
These are a few of Sen. Toni Atkins' California Fair Political Practices required statement of economic interest forms:
Atkins Toni – California Fair Political Practices Commission – State of …
Atkins Toni – California Fair Political Practices Commission – State of …
Atkins Toni – California Fair Political Practices Commission – State of …