Abel Maldonado is running for Governor. Groan.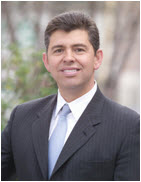 Only a few years ago as a state senator, Maldonado, a Republican, sold taxpayers down the river when he provided the key vote for the $13 billion tax increase of then-Gov. Arnold Schwarzenegger. He did this after promising he would never increase taxes.
As a reward, Schwarzenegger appointed Maldonado to the vacant seat of lieutenant governor. But Abel seemed unable to acquire the confirmation of his colleagues. He's not exactly liked in political circles. He finally prevailed, and settled in comfortably to the most useless office in the state.
But someone likes the sound of "Gov. Maldonado."
"Charles T. Munger Jr. confirmed Friday that he plans to contribute an undisclosed amount to a committee Maldonado is opening to explore a gubernatorial bid, but said he is refraining from endorsing any of the possible GOP candidates at this point because of his role as chairman of the Santa Clara County Republican Party," the Sacramento Bee reported today.
"I welcome him into the race because I think that he brings needed energy, and it's hard to have a debate with one person," Munger said.
Maldonado filed paperwork earlier this week to start raising money for a possible challenge to Democratic Gov. Jerry Brown.
Maldonado apparently needs Munger's financial help after hiring some of the top political consultants in the country.
"Maldonado's senior strategist, John Weaver, was chief adviser to the 2012 presidential campaign of former Utah Gov. Jon Huntsman and the 2000 presidential campaign of Arizona Sen. John McCain. Fred Davis, creator of the infamous "Demon Sheep" TV ad for Senate candidate Carly Fiorina in 2010, will be Maldonado's media and advertising consultant," the SF Chronicle reported. "Maldonado has tapped Vince Harris to direct his bilingual and Internet outreach, as Harris did for Sen. Ted Cruz, R-Texas, in his 2012 campaign."
Maldo: a legend is his own mind
During his stint as Lt. Gov, Maldonado spent a few days in 2010 in Florida shooting a documentary of his life. Yes, a documentary of his life.
He walked away from his big chance to stand in as governor while Schwarzenegger was out of the country. The filming was for Telemundo about the California Dream.
Who is Munger?
"So, just who is Charles Munger, Jr., the bow-tied source of a blizzard of money that has blanketed California politics, and Republican politics, in particular?" the Munger Games website asks.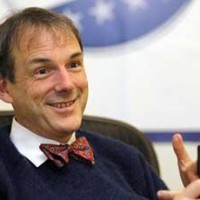 Munger has an impressive resume. "Professionally, Munger is a physicist by education and employment," Munger Games said. "He received a Ph.D in Physics from Stanford University, and plies that trade at the Stanford Linear Accelerator Center., But that isn't where he came to his great wealth."
"Politically, he is a Republican of the moderate persuasion, and chairman of the Santa Clara County Republican Party of Silicon Valley."
Munger inserted himself and his millions into several political races last year, and angered many conservatives. "In its first outing last year, Munger's scheme led to several November races in which limited party resources were wasted in general election battles between Republican candidates in districts that were going to elect Republican anyway — and correspondingly starving resources from competitive races," Munger Games reported.
One of Munger's targets was Assemblyman Allan Mansoor, to no avail. Mansoor defeated his opponent soundly, 56.5 percent to 43.5 percent.
This will only get more interesting with Munger involved. And CalWatchdog will be on it.