Should women in the workplace receive paid menstruation leave?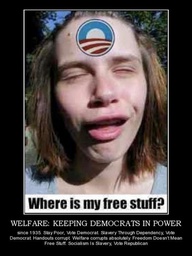 HuffPost Live held a discussion about an actual current topic in employment entitlements: whether women deserve paid "menstrual leave."
"Do women deserve paid 'menstrual leave' for the days when cramps, irritability or more complicated issues like endometriosis distract from the day's tasks?" HuffPost Live asked. "Menstrual leave is a part of the employee experience in several Asian countries, prompting think pieces on the topic from The Atlantic and Slate."
Here's the discussion:
"Just by asking the question, 'Should women get paid menstruation leave?' biases the listener into saying, 'Oh, of course not,' because you're talking about special treatment," said Skepchick.org founder Rebecca Watson. 
"But if you were to say, should men get paid time off if they were kicked in the testicles, yes, like if you have a medical problem, you should get to take time off," she added.
Fortunately, The Society for Menstruation does not think special paid time off is needed as a policy, and says women who are in pain or ill during menstruation should be able to leave work or phone in sick. (I actually wrote that with a straight face)
Besides being a sexist question, the "condition" is not an illness or a disease…it's part of a woman's life.
My favorite Faceook answer: "Can't wait to hear about the first wrongful termination lawsuit brought by a transgender women's rights pioneer whose menstrual cramps made it too tough for her to show up for work on a Monday."
"Of course, men typically don't get kicked in the testicles every month, but who's counting?" HuffPost added.
Sacramento arena derangement syndrome update:
Sacramento's City Council voted on Tuesday to approve a financing plan for the Kings NBA franchise, for construction of a publicly subsidized $477 million downtown arena.
Sacramento's Mayor Kevin Johnson, a former NBA star, said that voting to give a massive public subsidy to the Kings is the city's finest hour.  He leaped from his seat and pumped his fist in the air. The Kings are lousy and have even made the NBA Worst 50 Teams in History list.
However, the lawsuit challenging the deal continues. Yet the Sacramento media continues to be the story, rather than reporting on it.
In the lawsuit targeting the arena deal orchestrated by Mayor Johnson, the Sacramento Bee put out another untrue headline in the arena subsidy lawsuit case: "Judge says he'll toss suit claiming 'secret subsidy' in Kings arena deal."
However, the tentative ruling from the judge Thursday said: "because there is a reasonable possibility that the defect can be cured by amendment, the court grants Petitioners twenty (20) days leave to amend."
The latest court hearing will go forward at 11:00 a.m. Friday in Department 29. I'll be there.
The judge sustained a demurrer objecting to pleadings, but allowed petitioners to file an amended complaint in order to allege the Sacramento City Council's vote to adopt the "final agreements" relating to the arena project last Tuesday night.
It's basically a "ripeness" issue again.  The suit was filed in order to conduct discovery in the case, which allowed plaintiffs to depose Assistant City Manager John Dangberg, and City Councilman Kevin McCarty.
The complaint can be easily amended.  Also on the agenda for Friday's hearing is a report from counsel to the court regarding a "Joint Status Report" (concerning discovery related matters) that the counsel for all parties submitted on May 5th.  There will be some interesting issues discussed, on the record, pertaining to that issue, including the intentional destruction of evidence by Assistant City Manager John Dangberg.
The Bee's headline saying that the judge dismissed the case is a patent misrepresentation of where things stand.
I'll report more following the hearing.
Keep the "urge to win" at a minimum – everyone deserves a trophy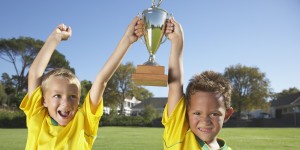 North Hill Elementary in Rochester, Michigan announced its annual field day – like gazillions of elementary schools across the country.
But the "urge to win" will be kept at a minimum.
The flyer reads:
The purpose of the day is for our school to get together for an enjoyable two hours of activities and provide an opportunity for students, teachers and parents to interact cooperatively. Since we believe that all of our children are winner, the need for athletic ability and the competitive "urge to win" will be kept to a minimum. The real reward will be the enjoyment and good feelings of participation.
Wow. Are all the children going to get a First Place trophy or Gold Medal because they participated? This is the progressive value being taught in government schools today. Competition is bad because everyone is a winner, even if you didn't win.
Winning and losing at sports as a child is a big part of life's great lessons. The "urge to win" is more commonly referred to as being "competitive."
But in today's liberal progressive-dominated society, being competitive is bad. Someone always loses, and that's unacceptable.
I Googled "being competitive." Here's some of what comes up:
*How to Be Competitive in a Non Destructive Way: 9 Steps
*The Benefits of Feeling Competitive | Psychology Today
*Dr. Phil.com – Advice – Overcoming Your Competitive Nature
*Beikoku Taichou!!! • The 7 Habits of Highly Competitive …
*Being Competitive is NEVER good [Archive] – Bluelight
*how to stop being competitive
When my son, now 25, ran for student body president of his Catholic K-8 school, he won after running a solid campaign, and performing a speech in front of the student body. But the school principal decided it just wasn't fair to the kid who lost the election. The principal named both boys "Co-Presidents" so no one was a loser – or a winner.
"At the core of liberalism is the spoiled child – miserable, as all spoiled children are, unsatisfied, demanding, ill-disciplined, despotic and useless. Liberalism is a philosophy of sniveling brats." –P.J. O'Rourke
Never were truer words uttered.