If 80 percent of California is in extreme drought, as the Los Angeles Times just reported, where is the data and evidence?
City and county governments are still running sprinklers and wasting water as though there is no drought, yet threatening and even imposing penalties on citizens who violate unclear water policies.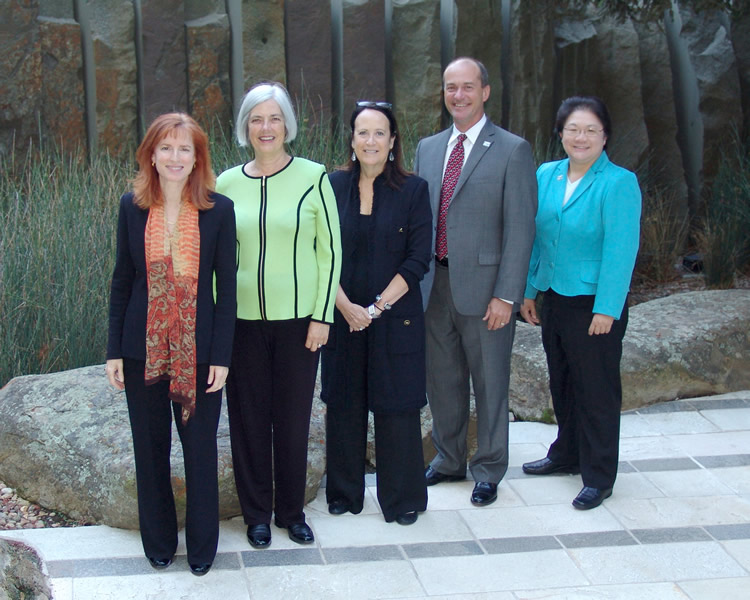 The State Water Resources Control Board adopted new drought policy and regulations to give local agencies the authority to fine  water wasters up to $500 a day.
Who are these board members, comfortable with imposing fines on citizens?
Water Board member Dorene D'Adamo, was also on the California Air Resources Board, since 1999, until 2013.
Board member, Frances Spivey-Weber was a director of international programs for the National Audubon Society, and previously a legislative assistant for the Animal Welfare Institute.
Chairwoman Felicia Marcus was the Western Director for the Natural Resources Defense Council.
Steven Moore served on the San Francisco Bay Regional Water Board from 2008-2012 and held staff positions at that Regional Water Board over 14 years, and worked 10 years as an engineering consultant on a wide variety of water infrastructure projects, stream and wetland restoration projects, and Environmental Impact Reports throughout California.
Tam Doduc most recently served as Deputy Secretary at Cal/EPA, where she directed the agency's environmental justice and external scientific peer review activities.
National Weather Service "data?"
The most recent National Weather Service Drought Monitor Update claims 81 percent of California in the category of extreme drought or worse, up from 78 percent.
A strange "map"  also claims "drought conditions" worsened in parts of Riverside, San Bernardino and San Diego counties, while never acknowledging that these parts of the state are actually considered desert. "The new data comes as officials are getting tough on water wasters," the Los Angeles Times reported. Did the data follow the new penalties?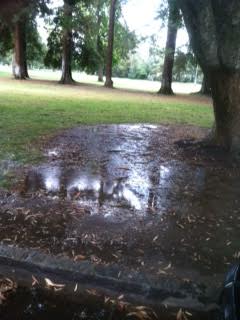 What's the measurement? Where is this data?
It's from the National Weather Service, but the weather service actually credits and "acknowledges" these agencies with providing the information — rather than linking to actual "data:"
CLIMATE PREDICTION CENTER (National Weather Service page)
DROUGHT MONITOR
CALIFORNIA NEVADA RIVER FORECAST CENTER
NATIONAL WEATHER SERVICE SAN JOAQUIN VALLEY – HANFORD
CALIFORNIA DEPARTMENT OF WATER RESOURCES
CALIFORNIA STATE CLIMATOLOGIST
U.S. BUREAU OF RECLAMATION
CAL FIRE
I searched for additional information. At the bottom of the page, there's this: "The National Weather Service prepares its forecasts and other services in collaboration with agencies like the US Geological Survey, US Bureau of Reclamation, US Army Corps of Engineers, Natural Resource Conservation Service, National Park Service, ALERT Users Group, Bureau of Indian Affairs, and many state and local emergency managers across the country. For details, please click here." Here is what I got:
Not Found
The requested URL /ahps/nws_partners.php was not found on this server.
---
Apache/2.2.15 (Red Hat) Server at water.weather.gov Port 80
The exaggeration, hype and lies are growing at a rate that totally eclipses any temperature rise that there ever was in history. "The people behind this have no morals or integrity. It is about money, power, control, and useful idiots, because 'the hottest year ever' covered Falls Creek, Victoria, Australia with five feet of snow," Steve Goddard, a climate writer, and author of Real Science, recently wrote.
El Nino on the way
The liberal media is acknowledging the coming El Nino, but now claims it "may not" bring the rains needed. This is all opinion, and not data based.
Google "El Nino 2014 California," and pages of stories from liberal media immediately pop up claiming the El Nino "may not" bring enough rain for parched California."
Even Breitbart just re-reported:
 "El Niño is wimping out," said U.S. climatologist Bill Patzert NASA's Jet Propulsion Laboratory in La Cañada Flintridge, according to the Los Angeles Times, which noted that the past two years are the driest period in downtown Los Angeles since records were kept. A small amount of rainfall fell downtown earlier in the week, but hardly enough to make an impact. Regulators are considering the first-ever statewide water restrictions.
According to the Los Angeles Times, "the past two years are the driest period in downtown Los Angeles since records were kept."
What the Los Angeles Times leaves out is the past two years are not the driest in California geological history, revealed through core samples.
The Los Angeles basin historically has been drier than has been currently reported because the Los Angeles basin is a desert. The 20th Century is actually the wettest in the thousands of years, when measured geologically. And there's nothing the carbon offset scheme can do to change it. Climate is cyclical, and much bigger than cap and trade, and offset credits purchased by guilty liberals.
There's a drought!
The Los Angeles Times said, "The map shows that drought conditions worsened in parts of Riverside, San Bernardino and San Diego counties." The "map" they link to is the National Weather Service Twitter page.
Here's the irony: Updated results of a state board survey show that statewide, residents in California cities' water use in May increased 1 percent, compared to the May average of the previous three years, the LAT reported. That increase was driven by an 8 percent jump in coastal Southern California. In most other hydrologic regions, May use declined. The biggest drop was in the Sacramento River area, where it fell 13 percent.
This has been my point exactly, over years of covering the historical drought conditions of the state of California.  The desert areas of the state use the most water because they need to. Northern California, and the Sacramento region, located on the Sacramento and American Rivers, and the Delta, use less water.
Government and its phony water war
Meanwhile, the City of Sacramento clearly doesn't believe there is a drought. These pictures are from Wednesday morning, taken in William Land Park, Sacramento's largest regional park, at 260 acres. And yes, the sprinklers are watering the street, and any car driving by. Water Police? — Come and get 'em.