A bold agenda has taken shape, showing without a doubt, Democrats are manipulating societal norms, under the guise of civil rights.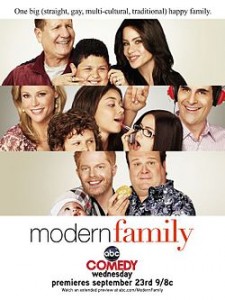 Who could forget the bathroom bill, passed into law last year, which would require a student to be permitted to use the male or female bathrooms and locker rooms in public schools, based on the student's gender self-identification?
Assemblyman Tom Ammiano D-San Francisco, is the author of yet another bill to redefine the family: AB 2344, the "Modern Family Act," is being sold as necessary legislation to deal with occasional changes-of-heart in contractual arrangements between adoptive parents and surrogate mothers. However, that is a mere convenient byproduct of contract law, designed to appeal to infertile heterosexual couples.
This bill requires replacing the words "mother" and "father" on the birth certificate, with gender-neutral terms "Parent 1" and "Parent 2," undermining the historical roles of traditional parents. In adoptions, the bill allows for sperm and egg donors to also be listed as parents, potentially naming three legal parents.
Dubbed the "Modern Family Act," is this really the modern family, or are California legislators redesigning the family?
The bill and analysis is devoid of statistics necessitating a need for legislative action, and instead "requires that assisted reproduction agreements with surrogates, using donated embryos, contain information on medical coverage for the surrogate and the newborn," according to the bill analysis. "Finally, the bill simplifies the stepparent adoption process for married couples or registered domestic partners whose marriage or domestic partnership might not be recognized in another jurisdiction and, hence, legal parentage for the children of the marriage might not be recognized there without the adoption."
'Modern' birth 
I was once told by an attorney "Laws are meant to be challenged." He was a liberal. Apparently birth and death certificates are also meant to be challenged if one does not like the gender categories available.
AB 1951, by Assemblyman Jimmy Gomez, D-Los Angeles, would alter birth certificates to offer couples the choice for designating their gender.  According to Equality California, the bill sponsor, "Assembly Bill 1951 would allow parents to self-designate as 'father,' 'mother' or 'parent,' eliminating inaccurate designations and confusion for LGBT parents."
Equality California is the largest statewide LGBT advocacy organization in California, according to their website.
AB 1951 would modify birth certificates by removing the lines "mother and "father" and replace them with checked boxes that read "mother and "father" and "parent," offering a generic, gender-neutral option. If "mother" and "father" are no longer accurate descriptions on a birth certificate, what will the children call these parents?
Modern death
AB 1577 by Assembly Speaker Toni Atkins, D-San Diego, the Respect After Death Act, requires public health officers, when preparing official death certificates for transgender decedents, to ignore the biological gender at birth and prepare the death certificate as the decedent has self-identified. "
A deceased man wearing a dress and heals will now be listed as a woman on the death certificate. AB 1577 would make sure death certificates for transgender Californians accurately reflect their authentic, lived identity," Equality California said.
Yet, not one of the six bill analyses done by the Senate policy staff, including the Senate Judiciary Committee, addresses potential legal issues with altering this legal document. Instead, the nine Senate Democrats who are lawyers voted for this bill, as did the bevy of lawyers on the Assembly side.
Modern contracts
AB 1678 by Assemblyman Rich Gordon, D-Los Altos, is a bill to provide preferential contracting awards for public utility projects by adding "gay, lesbian, bisexual and transgender" businesses. The program already includes women, minority, and disabled-veteran-owned businesses. This bill is apparently just catching up with the less-than two percent LGBT persons in the state, of whom, very few may be PUC contractors.
Modern marriage
SB 1306 by Sen. Mark Leno, D-San Francisco, is designed to "clean up" language in existing law in Proposition 22, the original traditional marriage ballot initiative approved by voters in 2000 by 61 percent of the vote. Prop. 22 was overturned in 2008 by the California Supreme Court, which lead to Proposition 8, a Constitutional Amendment.
However, Leno's bill removes all references to "husband" and "wife" in the Family Code, replacing with the gender-neutral phrase "spouse," as well as removal of "male," "female" and "opposite sex."
Modern, Gender-neutral California
These 2014 bills followed AB 1266, signed into law by Gov. Jerry Brown, which now requires a student to be permitted to use the male or female bathrooms and locker rooms in public schools, based on the student's gender self-identification.
Another Ammiano bill was passed by the Legislature and signed into law by the governor, effective January 2014 — AB 460 requires that the health coverage for the infertility treatment be offered and provided without discrimination on the basis of age, ancestry, color, disability, domestic partner status, gender, gender expression, gender identity, genetic information, marital status, national origin, race, religion, sex, or sexual orientation.
Each bill by itself may look like a minor adjustment. But listed together, societal norms are being legislated into gender-neutrality, on behalf of less than two-percent of the population. This is what is known as the tail-wagging-the-dog.