I arrived home from a weekend away, late Sunday afternoon, to a robo-call phone message from the Sacramento County Republican Party Chairman touting Sacramento Mayor Kevin Johnson's "Strong Mayor," Executive Mayor initiative.  In the message, the Chairman told Republicans to vote "yes" on "Measure L."
I was floored. Someone made a bargain with the devil.
Measure L proposes the mayor as chief executive, responsible for the budget proposal, who chooses a city manager, and no longer will have a voting position on the city council.
Johnson, a Democrat, has modified the Executive Mayor plan four times since 2009, each rejected by citizens or voters. The idea of a strong mayor has some merit in some cities, but it is Johnson as the Strong Mayor that most people object to, as well as possible future liberal, elitist mayors. Johnson's time as Mayor is not what he promised. He has instead spent his political capital on professional sports arenas and personal power, style over substance.
Johnson wants a "world class" arena because he is embarrassed by cowtown Sacramento, and wants a place to entertain big money, big shots. He needs a new entertainment complex in order to live in the lifestyle to which he became accustomed while in the NBA.
Republican voters within the City of Sacramento are vehemently opposed to Measure L, giving Sacramento Mayor Kevin Johnson more power, under his fourth Strong Mayor proposal. The elephant in the room is the taxpayer subsidy Johnson shoved down city taxpayers throats for his downtown vanity arena project, without a vote on the $325 million city taxpayer subsidy for the new arena.
Measure L claims to add in term limits for the Mayor, but starts the clock over for Johnson.
Meanwhile, members of five neighborhood associations in the city have voted to oppose Measure L.
Thought Leaders
All of the money and support for the strong Mayor proposal is coming in from Sacramento's downtown Chamber of Commerce crowd (which should change its name to the Sacramento Chamber of Rent-Seekers), and Sacramento developers who lobby city government for subsidies, and sweet tax-break deals.
However, city residents and voters oppose the measure.
"Sacramento Tomorrow is a group of Sacramento's civic and thought leaders," the "Yes on Measure L" website says. "Our effort is about what's right for Sacramento as a community going forward, without regard for past discussions or who might individually be impacted."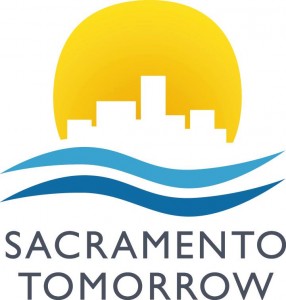 "The largest donation was $100,000 from prominent land developer Angelo Tsakopoulos; other large donations have come from former New York City Mayor Michael Bloomberg, a political committee representing Realtors and the Sacramento Metro Chamber of Commerce," the Sacramento Bee reported in September. More money has poured in since then.
The Sacramento News and Review reported AT&T, Comcast, "Lyft, and billionaires like Michael Bloomberg, Ron Burkle and Steve Jobs' widow," contributed to Johnson's Measure L, Strong Mayor initiative.
City residents are also concerned that Mayor Kevin Johnson is planning a new campaign for Sacramento to adopt a higher minimum wage, signing on to Washington D.C. Democrats' battle with "income inequality." Johnson has adopted all of the talking points of the White House and Democratic National Committee.
And he has talked quietly for years of his desire to annex Sacramento's Arden-Arcade neighborhood, just Northeast of the city, in order to grow Sacramento.
Arena debacle
Sacramento's publicly funded arena deal has been billed as "the largest redevelopment project in city history" in Sacramento.
For more than 13 years, there have been numerous attempts to gain city approval for a new, publicly subsidized arena. Sacramento voters turned down two ballot measures in 2006 that would have approved a public subsidy through a ¼-cent sales tax. And Johnson and his thought leaders prevented another recent measure from reaching the ballot so voters could weigh in on it again.
In 2011, Johnson formed an "independent" non-profit group to develop the new arena. The "Think Big Sacramento" group conducted a bold public relations campaign to push the publicly subsidized arena plan.
But Johnson's group turned out to be so closely linked to the Sacramento Kings organization, the Fair Political Practices Commission fined him $37,500 for his failure to report more than $3.5 million in "behest" payments from the Kings. According to the FPPC, "[T]hese payments are not considered campaign contributions or gifts, but are payments made at the 'behest' of elected officials to be used for legislative, governmental or charitable purposes."
Sacramento County and City
It appears the Sacramento County GOP has been sold a bill of goods, by paid consultants for Measure L. This has been a successful tactic of Kevin Johnson's – he gets Republicans on board for some of his "business" projects, and often uses paid Republican consultants.
With the Sacramento County GOP's agreement to support Measure L, they decided to support the liberal, elitist Democrat Mayor, who wants Sacramento to operate like Chicago, rather than under the city's traditional-mayor system, where the mayor is one of nine votes, has no formal authority outside of the council, cannot appoint, hire or fire officials, and lacks veto power over council votes.
Measure L is the vessel Kevin Johnson needs to gain more power. That's all this is about. And he's whined about being only one vote on the city council since before he was elected Mayor.
The Sacramento County GOP has been low on cash historically, leaving many to ask who paid for the expensive robo-calls.
Sacramento's Republican Party should be well aware of the dangers of concentrating more political power in the hands of individual politicians, particularly Democrat politicians who usually lie about their intentions to attract Republican and Independent votes, and then do what they want once in office.
Measure L
Eye On Sacramento, a Sacramento think tank and public policy watchdog, has prepared a thoughtful and well-researched Report on Measure L. And EOS President Craig Powell had an op ed  on Measure L in Sunday's Sacramento Bee. "A city charter, like a constitution, should not be overhauled lightly or without good cause," said Powell. "A threshold question we asked was: Have the proponents made the case for a major overhaul of city governance? We gave little credence to campaign claims that the current city charter is 'outdated,' needs to be 'updated,' that 'it's time' for an overhaul or that Measure L 'is just better.' No one would seriously suggest that we overhaul the U.S. Constitution because it's 'outdated' at 225 years old."
Powell warned Measure L "would likely reduce the power and influence of council members, as they will lose their power to terminate the city manager. Since the influence of neighborhoods depends to a great deal on the power of council members, we conclude that the measure will significantly reduce the influence of neighborhoods on city policy," Powell said.
"The increase in mayoral powers under Measure L will likely lead to increased political fundraising by the mayor and greater risks of corruption and 'pay-to-play' abuses, increasing the importance of a strong and effective ethics code and ethics commission."
Did anyone in the Sacramento GOP read this report, or bother to check in with Sacramento's only think tank and policy watchdog?