Democrats lost big in the November 2014 midterm elections. And their money folks lost even bigger. The country's largest teachers unions spent nearly $60 million of their members' money on the failed 2014 midterms elections.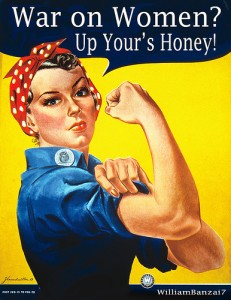 What the 2014 results suggest is the significance of electing the first black president no longer applies. And it will not apply again in 2016.
The hysterical racial appeals to cultivate black voters failed. The "War on Women" failed. And that's all they have. There are no back-benchers for the Democrats right now; they have been spending their capital without reinvesting.
Dems' Aging Bench 
"Democrats have become the New York Yankees of politics: some aging stars, a thin bench and a depleted farm system," said James Warren in the New York Daily News. "Governors such as John Kasich (Ohio), Chris Christie (N.J.), Scott Walker (Wis.), Bobby Jindal (La.) and Mike Pence (Ind.) have entered the conversation of potential presidential candidates – if not in 2016, then further down the road."
"Republican Sens. Rand Paul (Ky.), Ted Cruz (Texas), Marco Rubio (Fla.) and John Thune (S.D.), and Rep. Paul Ryan (R-Wis.) are in the mix, too."
However, this is no traditional mandate for Republicans – it was more of a repudiation of Democrats. Republicans do have however, a tremendous opportunity to show they are serious.
This election ushered in some captivating new Republicans on a national level. The election of Utah's Mia Love, a Republican, makes her the first black Republican woman to win a seat in Congress; Tim Scott of South Carolina, was the first black senator elected in the South; and Elise Stefanik, 30, of New York, is the youngest woman ever elected to Congress. These newly elected Republicans debunk the phony war on women, and even more importantly, racial politics.
In California, California GOP Chairman Jim Brulte worked to gain several seats in the Assembly and one in the Senate. "Brulte said the victories should give pause to Democrats who campaign as pragmatists and then don't consistently operate as such once they are elected," the Los Angeles Times reported.
"Democrats who come up here, and tell the people in their district that they are moderate, and then vote the liberal agenda, they are going to have to think twice – because three of them were taken out (Tuesday)," Brulte said.
In 2013 when Brulte was elected GOP Chairman, he said "We have to stop talking to each other. If we are going to be successful at winning elections, we have to get out of our comfort zone and stop only talking to the choir and going and talking to the people who don't necessarily share our views, because if we share not only our head, but we share our heart, we will make converts." And Brulte promised to help Republicans regain seats in the state Legislature, saying Democratic control of both houses and the governor's office "is a recipe for disaster."
At the March 2013 convention, Brulte asked delegates to close their eyes and imagine the California they want to see 10, 15, 20 years from now, "And imagine the America you want to see. Is there anyone in this room that actually believes Harry Reid, Barack Obama, Jerry Brown and Gavin Newsom can make that happen?"
Brulte's long-term plan is taking shape.
Democrats represent old ideas
In California, we are faced with an aging Democrat problem: Democratic Gov. Jerry Brown is 76. Sen. Diane Feinstein is 81,and Sen. Barbara Boxer is 73. In California's Congressional class, Nancy Pelosi is 74, Maxine Waters is 76, Henry Waxman is 75, Doris Matsui is 70, Lois Capps is 76, Zoe Lofgren is 66, Grace Napolitano is 77, and John Garamendi is 69.
Who do young California Democrats look to as mentors? Not one of the Democrats named above used a computer in college, and some did not even use an electric typewriter. The generation gap is the size of the Grand Canyon.
Conversly, California's Republican delegation to congress is a bit more youthful: Darrell Issa is only 61. Kevin McCarthy is 49. David Valadeo is 37. Tom McClintock is 58. Duncan Hunter is 37, Devin Nunes is 41, Doug LaMalfa is 54. The oldest is Paul Cook, at 71.
Even on the national front, Hillary Clinton, the odds-on favorite Presidential candidate for the Democrats faces no significant challengers for the nomination at this moment. Hillary is 67, knocking on the door of 70, were she to become President. More importantly, her political skills are rather narrow. She steps in it frequently, and finds herself offering up weak apologies for misspeaking.
Hillary represents the past. Her best message is "if you liked when 'we' were the President in the 1990's, elect me." How does that attract young people who were in diapers or kindergarten during the Clinton years? Hillary is no Bill Clinton, which is what Democratic voters really want.
Strategy for dealing with Narcissists
Republicans need a plan; they need to stick to it, and not waiver.
President Obama is predictable, as all narcissists are. Narcissism is what brought Hitler down. They are compulsive.
If you know the opponents' strategy, you've got his playbook in your hand. You need to plan accordingly. And stick to it.
If Obama meets with Boehner, you know what the outcome will be. Obama disobeys the Constitution; he is lawless.
Most political columnists and pundits aren't thinking like strategists – they are projecting what they'd do in Republicans' shoes, rather than addressing what they already know about Obama.
The same applies to California and Gov. Jerry Brown. Both Obama and Brown are narcissists. Both want a legacy more than they want to govern. Republicans in the California Legislature and Congress should strategize accordingly. While California doesn't have a majority, and many legislative Republicans have been cowed into believing they are operating from a weak position, they haven't tried anything bold, and certainly not with any conviction.
The next two years
Republicans were not elected to govern the next two years until the 2016 Presidential election; the Republican Party was elected to refuse to compromise. Republicans were elected nationwide, and even in California, to stop Democrats' assault on business, employers, and free enterprise.
Republicans were elected to return the national security policies stripped by this administration, and this governor.
Republicans were elected to stop abusive, bullying government.
And Republicans were elected to stop the spending.
Republicans were not elected to compromise, or talk with Democrats. This country and this state are in bad shape because of Democrats and their policies and practices. Voters did not elect Republicans to work with Democrats; voters want this mess stopped, and eventually fixed.