Desperate to get any part of California's High Speed Rail built, Gov. Jerry Brown pushed the groundbreaking for the rail system up to Tuesday, just as the new Republican Congress is getting settled.
The motive? Democrats want to get their hands on $3.5 billion in federal stimulus money. And, there's no time like the present… following a recent Third District Court of Appeal ruling which overturned a Sacramento Superior Court decision which contended that the funding plan for the high-speed rail project violated the ballot measure voters approved in 2008.
Dan Richard, chairman of the board of the California High-Speed Rail Authority, said they would move "aggressively" to build "a modern high-speed rail system that connects the state, creates jobs and complies with the law."
There's no time to waste lest another legal decision derail their plans. "Jobs, jobs, jobs" was the campaign rally cry for Jerry Brown during his 2010 run for governor, when he vowed his support for high-speed rail. He supported it so much it's earned the nickname the "Browndoggle."
In January 2013, Brown held carefully staged signing ceremonies in Los Angeles and San Francisco, where he signed SB1029, which authorized $5.8 billion to start construction of only one unelectric rail line in the Central Valley, and includes $2.6 billion in state rail bond funds, along with $3.2 billion in federal funds. But the governor snubbed the Central Valley, where the initial 130 miles of non-electrified track will be installed, despite campaigning on claims that the Central Valley will be the beneficiary of numerous economic benefits and hundreds of jobs.
And, notably, California will have to borrow every dime of the money to build the high-speed "Browndoggle."
"Everyone knows Governor Brown doesn't have a quarter of the money needed to complete his high speed rail project, but he is foolishly forging ahead anyways," said Assemblywoman Shannon Grove, R-Bakersfield, in a statement Wednesday. "No responsible investor would ever risk starting a project like this without first making sure the finances were in place to complete it. But Brown dismissed these risks yesterday at his press conference telling supporters 'don't worry about it.' That is easy for him to say. It isn't his money he is risking in this multi-billion dollar boondoggle, it is the taxpayers."
As Gov. William J. LePetomaine said in the 1974 Mel Brooks movie classic, Blazing Saddles, "We've got to protect our phoney-baloney jobs, gentleman!"
Ironically, Blazing Saddles was a goofy spoof about construction of a new railroad which required it to go through the fictitious town of Rock Ridge, in the American Old West in 1874.
From "Nowhere to Nowhere"
The ground was broken on a project the CHSRA now pegs at costing $68.4 billion. However, the project costs have varied from an original voter-approved estimate of $33 billion, to an official high estimate of $98.5 billion, and back down to a dubious $68.4 billion. The Legislative Analyst's Office said that it is "highly uncertain if funding to complete the high-speed rail system will ever materialize," and rail experts have estimated the project will cost more than $136 billion. A civil engineering professor at the University of California, Berkeley, testified in the state court case that the high-speed rail system would cost far more than $68 billion.
Tuesday, Sen. Andy Vidak, R-Visalia, said the high speed train is likely to actually cost $300 billion.
"Today shovels symbolically turned dirt on an ill-conceived train that in the end will not be high speed and is going to break the bank in California," said Fresno Republican Assemblyman Jim Patterson.
High-Speed Fairy Tale
The High-Speed Rail Authority deceitfully claims that high-speed rail throughout the world runs profitably.
France subsidizes its high-speed rail system by nearly $10 billion annually.
Japan subsidizes its rail system with nearly $2 billion annually.
Spain spends nearly $3 billion on high-speed rail subsidies every year.
But while Brown continues to blindly support the rail plan, the High-Speed Rail Authority claims that the project will create 20,000 jobs. However, a January 2012 report by the Assembly Republican Caucus found that there is evidence to prove that the rail authority overstated job creation by nearly 50 percent. "Even using the HSRA optimistic job creation estimates for Phase l, California investment will be about $1.96 million per job created, or $5.8 million per direct job created," the caucus report found. "This is not the $9 billion project that voters approved in 2008. Now the price tag is $70 billion and engineers can't figure out how to get the train cars over the Tehachapi Mountains in Kern County. They will also have to navigate wind farms, a large cement plant and protected wetlands in the Mojave Desert that could add as much as $1 billion to the final price tag."
"They don't have the money in the bank to complete the project and plan to spend every federal dollar at their disposal without legislative oversight or the approval of the people, leaving taxpayers on the hook to match every federal dollar spent," Assemblyman Patterson said..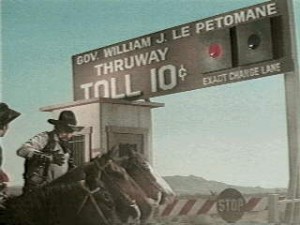 What Voters Approved in 2008
Politicians and High-Speed Rail Authority officials have ignored the important mandates in the 2008 law. Proposition 1A, $9 billion in bonds for high-speed rail, included numerous mandates, none of which can be legally bypassed on the way to building the massive train system – except in a lawless, despotic state.
California voters approved Proposition 1A in 2008, the "Safe, Reliable High-Speed Passenger Train Bond Act for the 21st Century." Here are some details:
* $33.5 billion cost. They approved a total cost of $33.5 billion for a high-speed rail system. The $33.5 billion was to be made up of a combination of 1/3 federal funds, 1/3 state funds and 1/3 private funds. Importantly, the investment from California taxpayers was limited to a $9.95 billion bond.
Today, the costs have skyrocketed to $98.5 billion from $33.5 billion, reliance on federal funds has increased by more than six times the original cost and no private funders have materialized to invest in the project.
It's highly unlikely any private parties will pony up investment money on the project.  Instead, the state is taking a high risk with taxpayer "capital."
* S.F. to L.A. Voters approved a system connecting San Francisco to Los Angeles, with a trip time of two hours and 40 minutes, at a cost of $55 per ticket. But the plan has veered sharply inland from San Francisco to Los Angeles, over to the Central Valley, with a leg from Fresno to Bakersfield. And the cost of the trip jumped to $105.
* Ridership: 95 million. Even ridership numbers have been toyed with. Voters were told that there would be a ridership of 95 million passengers by 2030. Ridership estimates have decreased nearly three times since 2008, and they are still absurdly inflated. In the new report, they're estimated to be as high as 36 million passengers by 2060 (page 5-17). That's about a third of the Prop. 1A promise.
* Bond repayment. Repaying high-speed rail bonds will cost the state's General Fund $647 million per year for 30 years, or approximately $20 billion for the $9.95 billion bond.
Top on the mandate list is that the rail system must be high-speed. "Electric trains that are capable of sustained maximum revenue operating speeds of no less than 200 miles per hour," the law states. However, much of the first segment between Fresno and Bakersfield is not high-speed; nor will high-speed be attainable in dense cities.
Rail Authority Chairman Dan Richard has repeatedly said that the Rail Authority "never intended, our business plan does not contemplate, that we would operate a high-speed rail system only in the Central Valley." Yet voters approved a "high speed" rail plan.